Duffy Keys '75 puts a modern twist on French traditional winemaking at B Cellars
Tradition, artistic interpretation and the finest ingredients blend in the bottles that Duffy Keys '75 produces at his B Cellars winery.
---
By Deborah O'Neil MA '09 | Photos by Eduardo Merille '97, MBA '00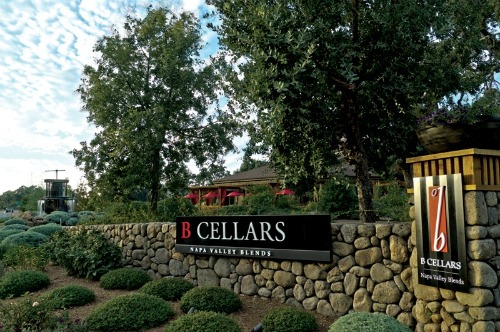 For years, Duffy Keys '75 kept a home in California's wine country while he traveled the world as a senior executive at The Four Seasons Hotels and Resorts. Already a fine dining connoisseur, Keys began thinking about wine as the natural next chapter of his career.
Keys was at a Fourth of July barbecue in 2003 extolling what his own winery might look like when he met Jim Borsack, the co-owner and senior vice president of El Portal, a global chain of designer leather stores. Also a food and wine lover, Borsack had just planted 20 acres of cabernet on his Temecula property.
By the end of 2003, the two became business partners combining their business, food and wine expertise to launch B Cellars. Their winery in upper Napa Valley's historic Calistoga sits on 22 acres, eight of which are planted with cabernet, cab franc and merlot.
"I spent 30 years eating and drinking in all parts of the world, working for the finest luxury hotel company in the world, The Four Seasons," said Keys, a graduate of FIU's Chaplin School of Hospitality and Tourism Management. "What I learned there can be translated to wine – it's about ingredients and processes and excellence. It is doing the very simplest things exceptionally well every day."
B Cellars wines are modeled on the French blending tradition, with a contemporary approach. The winery procures grapes from Napa Valley's most coveted vineyards including To Kalon, Dr. Crane, Caldwell, Williamson Ranch, Juliana, Maldonado, Star, Stagecoach and Lewelling for their four proprietary blends and small-batch single varietals.
"You have to figure out how you are going to differentiate yourself," Keys said. "One of the things that sets B Cellars apart is that all of Napa Valley is our terroir."
Today, B Cellars wines can be found in the best restaurants and wine shops in 19 states. Their distributor in a half-dozen states is American Wines, the fine wine division of Southern Wine & Spirits of America, owned by the Chaplin family, namesake of the FIU Chaplin School of Hospitality and Tourism Management. B Cellars wines range in price from $55 for their blends to $145 for their limited releases.
Robert Parker, the world's most famous wine critic, highlighted B Cellars wines in his Best of Northern California 2007, 2006, 2005 review: "Jim Borsack and Duffy Keys have hired Kirk Venge as their consulting winemaker, and the wines are clearly made in a fruit-forward style that should satisfy consumers and restaurants looking for immediate drinkability."
"Our objective is to be in the top five or six steak houses, Italian restaurants and fish houses that are the stalwart in every community," Keys said. "We want to be in the top three or four country clubs and wine shops in a community. If we do that, the rest becomes almost viral. It takes care of itself."
FIU Magazine spent an afternoon with Duffy Keys at B Cellars, touring the vineyard and winery. Keys explained their approach to winemaking and how the lessons he learned at The Four Seasons have shaped the success of B Cellars.
In the beginning
Keys and Borsack shared a vision for their wines, but to bring it to life, they needed a winemaker and they needed fruit. They set their sights on the best of both, but breaking into California's close-knit winemaking world was not easy.
"When we first got started we had a guy out of the luggage business and one from the hotel business," Keys said. "We told them we were taking enology and viticulture classes at UC Davis. They were not impressed. The growers were saying to us, 'I have a reputation. If I am going to sell you this fruit, who is going to make your wine?' Meanwhile, the winemakers wanted to know where we were going to get our fruit."
Well connected after more than 20 years in the luxury hotel industry, Keys, with some help from Borsack, leveraged their professional relationships to open doors in the valley. Through legendary winemaker Nils Venge they were able to make a connection with Nils' son Kirk Venge to become B Cellars' master winemaker. Nils was the first American winemaker to earn a perfect 100 score from Robert Parker.  Kirk was named one of the Top 20 New Winemakers in the World in 2005 by Food & Wine magazine.
Keys muses, "The adage, 'The apple doesn't fall far from the tree,' is evident in the production of every vintage of B Cellars since inception."
With Venge as the B Cellars winemaker, the renowned Beckstoffer Vineyards signed on as well.
"The Wall Street Journal recently called Andy Beckstoffer the most powerful person in Napa," Keys said. "The point they were making was what goes on in the vineyard is really the driving force behind what's in the bottle. Between Nils and Kirk Venge and having access to three of Beckstoffer's champion vineyards, the rest was a lot easier."
What if…?
One school of winemaking is single vineyard varietal. In that model, a winery owns a vineyard of, say, cabernet. Every year, they bottle the cabernet that comes off their estate. B Cellars signature wines are blends, but they also produce single vineyard wines from Beckstoffer's pedigreed Dr. Crane, To Kalon and George III vineyards.
"There aren't many producers who get access to these vineyards," Keys said. "It's a way for us also to dimensionalize ourselves to show people that while our blended wines speak for themselves, we also can make a single vineyard varietal wine and hit it out of the park."
The French, on the other hand, have been blending wines for centuries. Keys and Borsack were drawn to the French style of winemaking but found it limiting.
"They blend Bordeaux with Bordeaux, Rhône with Rhône, Burgundy with Burgundy. That's their Old World tradition," Keys said. "We said, 'We can do anything we want.' What happens if you paired a Rhône varietal with Bordeaux? A Bordeaux with a Burgundy?"
They began experimenting with finished wines from great winemakers – great producers of syrah, cabernet sauvignon, sangiovese, chardonnay, viogniers.
"What we learned from that process is we can capture layers of flavors in a bottle that is impossible to get in the approach of a single vineyard varietal," Keys said.
Creative interpretation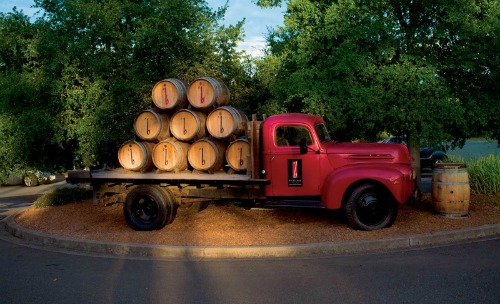 The spirit of B Cellars wines – rooted in tradition but not bound by it – encourages innovation in the winemaking process.
Keys was in Italy working on a hotel and winery project a few years ago when he was introduced to a winemaking process called the Ripasso method. Sangiovese was pressed off the skins and the grape skins were kept in the cellar. Once the sangiovese was fully fermented, it was poured over the grape skins. The resulting sangiovese had a deeper color and soft mouth feel.
Back in California, after the first vintage where they replicated this process on sangiovese; Keys, Venge and Borsack started to consider the next year's vintage. Why not try the Ripasso method, with a B Cellars twist?
"Because we aren't bound by any method, we said, 'What if we use the Ripasso method on the sangiovese, but take it a step further and introduce the skins of the petite sirah into the mix?'" Venge said. "The petite sirah skin is very thick, very sturdy. It also delivers this rich ruby purple color while adding structure and more subtle tannins.  So, we incorporated this approach into the second vintage production of our Blend 24 and the result was AMAZING."
Between the traditional Ripasso method for the sangiovese and the inclusion of petite sirah skins into the sangiovese fermentation process, the Blend 24 transitioned into what they refer to as a "Napa Valley inspired" Super Tuscan – unique to B Cellars. The wine has a distinct flavor profile with rich tannins, bright acidity and velvety mouth feel.
They have used it for Blend 24 every year thereafter. Robert Parker gave the 2007 and 2008 vintages ratings of 90 and 91 points. He described the B Cellars 2006 sangiovese as "one of the finest wines I have tasted from this varietal. It comes across as a distinctly Rhône-like red, displaying black fruit, earth, strawberry, red cherry, new saddle leather and olive characteristics in its spicy personality."
Only the best
The Four Seasons operates five-star hotels around the world where every detail of the customer experience is executed to the highest standards. Keys has brought the same approach to his wine business.
"Our view is in order to make the very best you can't cut corners," he said. "French oak barrels cost $1,200, so a lot of wineries choose a less costly approach. They cost less, but the flavor delivery is noticeably different. All of our oak barrels are from France, except for our barrels for sangiovese that come from Hungary."
They developed the B Cellars branding system around the idea of ingredients. They were the first to put the wine's components on the front, instead of the back of the bottle. For instance, a customer who buys the 2007 Blend 24 will easily see that it is made up of 40 percent cabernet sauvignon, 30 percent sangiovese and 30 percent petite sirah.
The "B" in B Cellars represents brix, a measurement of a grape's sugar at harvest. So, B Cellars wines are named sequentially (Blend 23, Blend 24, Blend 25 and Blend 26) signifying that the grapes were harvested at the sweet spot of optimal ripeness for their style of wines. As Mercedes and BMW have already demonstrated, the numbered brand system appeals to customers.
Says Keys: "It goes to one of our other points of view about wine: It's not all the mystery that's important. It's what you like that counts."   ♦