This month, we celebrated several achievements in the Division of External Relations.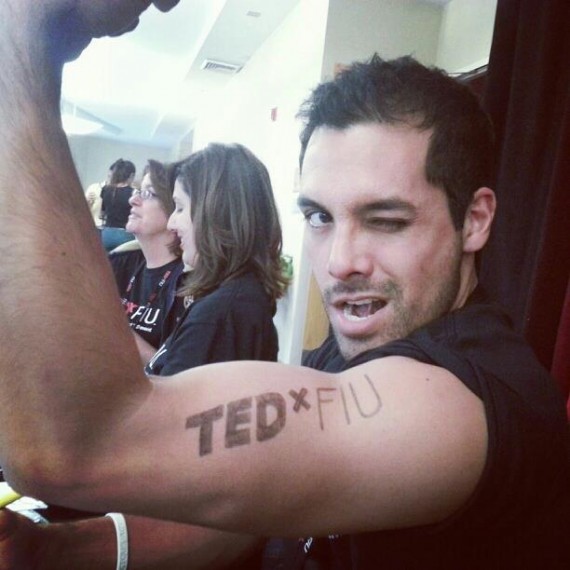 While both the web redesign and online magazine are new iterations of an existing product, TEDxFIU is brand new to our calendar. It is part of the TEDx program, which enables community groups, schools, organizations and companies to organize their own independent events promoting TED's mission, "ideas worth spreading," on a more local level (more on TED). With this in mind – and in the spirit of FIU's "Worlds Ahead" vision – TEDxFIU sought folks from the FIU community with big ideas that would push our minds beyond the world we already know.
Our FIU community did not disappoint: we received many applications but had to narrow it down to just eight speakers.
One of the chosen few was our very own FIU Magazine cover man Tony Succar '08, MA '10, who spoke about his UNITY project and brought his band in to perform a few songs from his Michael Jackson tribute album, out next spring. See a clip from his performance at tedxfiu.com.
In addition to speakers, attendees were also excited to see this global movement come to campus. When the event was first announced in August, hundreds of people signed up for updates leading up to the event. Tickets sold out in minutes when they were released on Oct. 1. In all, nearly 600 people attended in person, while another 1,600 watched the live stream online.
It took several hectic months, a dedicated planning team and all hands on deck for event day, but I think it's safe to say that TEDxFIU was a resounding success. Hope you're all prepping your ideas for next year's event!
Videos of each presentation are in the works and summaries are being blogged, so check tedxfiu.com regularly for updates.
Did you catch any TEDxFIU presentations? What did you think?
— Angeline Evans