Gold designates Alumni Association members. Submit your own class note for the next issue of FIU Magazine here. 
Skip to decade: 1980s | 1990s | 2000s
1980s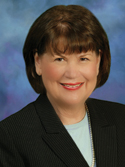 Sally Sims '81 is vice president of marketing and business development for University Credit Union. She received the Card Services for Credit Unions 2012 CAMEO Award for her second-place finish in the marketing category for 2011-2012 MasterCard promotion earlier this year.
Nicasio Urbina '83, MS '84
was among 105 Panthers invited into FIU's Phi Beta Kappa Epsilon Chapter in 2012. The alumnus – whose graduation predates the chapter's founding in 2000 – was inducted into the exclusive honor society for his embodiment of its values. Urbina, who went on to earn a doctorate from Georgetown University, now is a professor of Latin American literature at the University of Cincinnati.
During his keynote address at Modesto A. Maidique Campus last April, Urbina said he never expected the invitation. "But as a man of letters, as a scholar, as a faculty member at the University of Cincinnati," he said, "I fully understand the importance and significance of this honor."
Urbina reminded students of Phi Beta Kappa's founding principles: the free exchange of ideas, liberty of expression and scientific inquiry. Those principles have guided his life's journey. He left Nicaragua in 1980 disenchanted with the Sandinista revolution and drove a taxicab in Miami. He recalled spending hours at the library wondering how he was ever going to become a writer. His sister-in-law encouraged him to take classes at FIU.
"I took Literature and Revolution," he said. "What a revolution it was. A new world of hope and opportunity opened to me…. Many of you are graduating. You will take with you the principles you acquired in your education. Hopefully you will use those talents for the common good."
1990s
Samuel C. Jackson MPA '90 was honored and feted for his work as the first African-American administrator in the Department of Food and Nutrition by Miami-Dade County Public Schools last February, in recognition of Black History Month.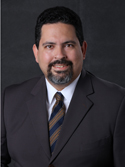 Mauricio Rivero '91, JD '05 has joined the Florida-based law firm of Avila Rodriguez Hernandez Mena & Ferria, LLP, as an associate in the taxation and estate planning practice. Rivero focuses on federal income taxation and estate planning for domestic and international clients. His previous experience includes a 10-year tenure as a revenue agent with the Internal Revenue Service.
Gabriel A. Rincón-Mora '92 is a professor at Georgia Tech. The winner of the first Charles E. Perry Young Alumni Visionary Torch Award focuses his research on the design and development of silicon-based integrated circuits that draw and condition power from tiny batteries, fuel cells and the environment to supply microsystems for biomedical, consumer, industrial and military applications.
Ariana Fajardo, Esq. '93, an attorney with Orshan and Fajardo, was appointed to the Eleventh Judicial Circuit Court by Florida Gov. Rick Scott last spring. She previously served as an assistant state attorney with the Eleventh Judicial Circuit from 1996 to 2002.
Diana L. Rodriguez '94, MS '99 rejoined the practice of Berkowitz Dick Pollack & Brant, one of South Florida's largest public accounting firms, as associate director of its tax services practice.
Jack González '97, the immediate past president of the FIU Alumni Association, joined BDO USA as director last May. BDO is the fifth largest network of public accounting firms around the world.
2000s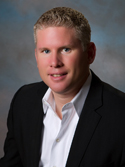 Richard Montes de Oca MBA '00, former assistant general counsel for Royal Caribbean Cruises, has launched MDO Partners, a boutique law firm specializing in corporate law, global compliance and business ethics. Montes de Oca is one of seven principal attorneys at the firm.
Jose M. Hernandez Jr. '01 is managing partner at Plasencia, Hernandez & Co., a financial consultant in the areas of insurance and investments. He consults for professionals and business owners in the areas of life and health insurance, disability, long-term care and estate planning.
Sergio A. Tigera '01, a College of Business Administration alumnus, recently married Aslynn Rivera '98, MBA '01, a College of Arts & Science and CBA grad. Tigera works for Caterpillar, Inc.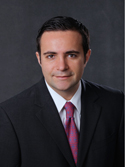 Luis Vacanti '01 has joined the Florida-based law firm of Avila Rodriguez Hernandez Mena & Ferria, LLP, as an associate in the corporate and financial services practice. Vacanti focuses on a broad range of transactions in general- and asset-backed finance, capital markets and general corporate work, with a particular emphasis on Brazil and other Latin American countries.
Mary Aviles '02 was awarded the highly competitive Knight Fellowship for journalism. As a Knight Fellow, Aviles will work on a content-sharing platform for independent Hispanic media to enable them to build larger audiences.
Patricia Birch '02 received the coveted Counselor of Real Estate credential from The Counselors of Real Estate, an internationally known group of high-profile real estate practitioners, at the group's annual convention last November. Birch is a Miami-based real estate appraiser and vice president of Gallaher & Birch, a boutique valuation and advisory firm.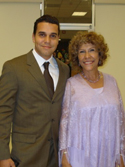 Angela Moldoche '06 is the owner of Triangle Vision Optical, a business she started after emigrating from Cuba to Miami in 1995. She came with one goal: to provide her only son, Enrique Piedra '05, a better future. FIU became part of their journey toward a new life. Moldoche left behind a successful career as an optometrist and settled in the Magic City to reboot her life. She enrolled at Miami-Dade Community College, eventually transferring to FIU, where she earned a degree in Spanish, and established her own business. Enrique followed in his mother's footsteps, making good on the dreams she envisioned for him, and graduated from FIU with a degree in liberal studies. He now is a physical education teacher and most recently taught at Citrus Grove Elementary.
Alex Prado '06, a political science alumnus from the College of Arts & Sciences, is a Ranger-qualified Airborne Infantry officer in the U.S. Army 82nd Airborne Division. He is currently in Afghanistan and sent this letter to his FIU family last winter.
I have made it safely to the Bagram Airbase in Afghanistan, where my unit and I are staging prior to entering our area of operation in Eastern Afghanistan.
Around this time three years ago, I like to say God told me what I was supposed to be doing for at least the next four years. I had been blessed with the opportunity to study public policy at Harvard, but was torn as to where my studies would take me next.
Up until that point, I had been told that I was a "leader" throughout my experiences during and after FIU. However, anything and everything I had done up to that point was driven by my belief in serving something bigger than me, and that any benefit I may have derived from that service must be paid forward to those who come after me.
Humbled by my peers, I needed a path that would allow me to pay forward all of the sacrifices my family has made coming from Cuba as refugees with nothing, only to give me all that I have today. I wanted to sacrifice and put it all on the line for the only country that could facilitate what my family has been able to accomplish under such circumstances. I wanted to truly test my ability to be a leader in a line of work that has dire circumstances when there is a lack of leadership, as well as myself physically, mentally and spiritually as often as possible and under the toughest of circumstances. I also wanted to exercise a regular practice of self-discipline on a higher level than I was used to, while still feeling young and putting off wearing a suit for a little while longer.
Long story short, I'm now in Afghanistan fighting for a cause that I truly believe in. If I were to say that this was a complete sacrifice, I'd be lying. I love my job, and am proud to put on my uniform everyday. The physical, mental and spiritual challenge has more than quenched my thirst for a test of my abilities, and the journey has only just begun.
My path in life has been blessed with the opportunity to come across amazing individuals who have helped me to shape the way I think, be the person that I am, and grow to be the citizen that I want to be.
I will try to send periodic updates as time allows. May God bless you all and watch over all of your future endeavors.
Estefania Chuecos '07 is a vice president financial advisor at Chase Investment Services.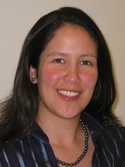 Lin-Dai Quant '07 was promoted to service desk manager at Compuquip Technologies, Inc., one of the largest IT services providers in South Florida. Eric Dosal, the company's president and CEO, credited Quant's "strong work ethic and dedication" for her rise through Compuquip's ranks, which she first joined as a client services representative four years ago.
Michael R. Santana JD '07 has joined the Orlando office of GrayRobinson, P.A., as an associate in the litigation practice group. He focuses his practice on civil litigation, including insurance litigation, personal injury and professional malpractice matters.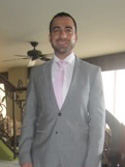 James Woolford '07, MBA '10 was appointed to a two-year assignment as consul general of Panama in Toronto, Canada, last spring. He previously worked in the treasury department of Copa Airlines where he was responsible for more than $600 million in investments.
Ana Alvarez Osteen MBA '08 is Apollo Bank's new chief credit officer. She previously served as senior vice president and credit risk manager at Miami's Expocredit Corp.
Christopher Avila MA '08 has joined the Florida-based law firm of Avila Rodriguez Hernandez Mena & Ferria, LLP, as an associate in the corporate and financial services practice. Avila focuses on business law.
Jazmine Ramirez '11 is an account executive at Daisho Creative Strategies, a Miami-based design and marketing firm.
Andres Rodríguez MS '11, a first-time documentary filmmaker, presented Levantándose del Pantano at last April's Puntos de Vista 2012, Texas State University's third international Spanish-language documentary film festival. The film is a 25-minute edit from Rising from the Swamp, a video investigation about how the fishing community of Everglades City survived after commercial fishing in the area was eliminated in favor of the creation of the Everglades National Park and the Big Cypress National Preserve in the 1970s.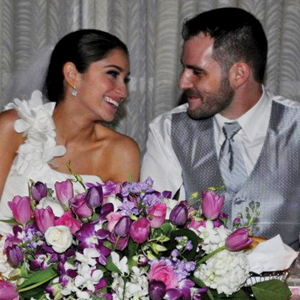 Brenezza DaParre '05, MS '07 and Charlie Garcia JD '12 – two FIU lovebirds matched by his mother – were married at Plymouth Congregational Church in Coconut Grove on March 10. The wedding and reception were true blue-and-gold affairs. Says DaParre, who is deputy chief of staff in the FIU Office of the President, "We have tons of FIU grads in our circle."
Indeed, there were more than 55 Panthers in attendance, including DaParre's former and current bosses, FIU President Emeritus Modesto A. Maidique and FIU President Mark B. Rosenberg, as well as College of Law Dean Emeritus Leonard Strickman, College of Law Dean R. Alexander Acosta and Professor John Stack.
Technically speaking, DaParre says, they met "at a football game the year FIU played in the Orange Bowl. He likes to say our utter obsession for our alma mater is what brought us together." However, the alumna, who is pursuing a doctorate in higher education, gives credit to his mother.
"His mom used to work in FIU Athletics. We used to work together, so she immediately said I needed to meet Charlie," DaParre recalls. "It took 10 months for us to officially meet, and even then it wasn't because she convinced us but because she said she was throwing a staff party at her house…but we were the only ones there."
The newlyweds also understand what's important. For his graduation in May, DaParre gifted Garcia with a lifetime membership to the FIU Alumni Association to match hers.