Eric Pfeffer '77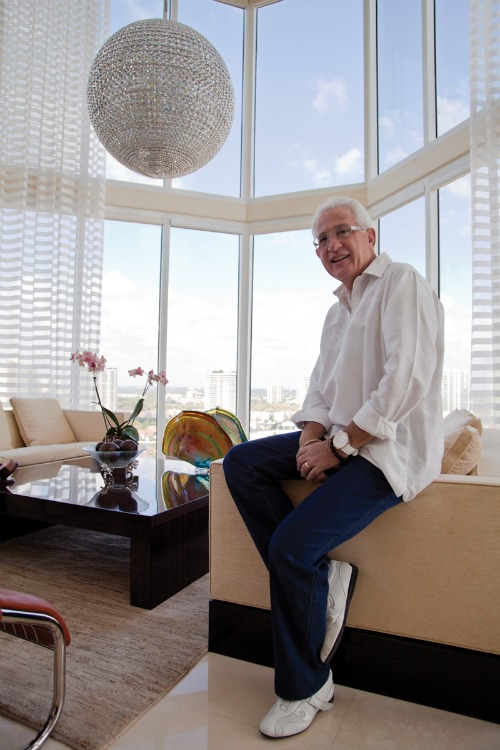 • Founder and President of The Pfeffer Group, LLC
• Former Chairman of Wyndham Hotels Worldwide
• Lifetime Member, FIU Alumni Association
• Bachelor's in hospitality and tourism management
Q. What are your fondest memories of FIU?
A. The relationships I developed with international students from South America, the Middle East, India and Greece come to mind. As it turns out, this understanding of and getting used to multi-cultural mentalities, customs and other idiosyncrasies early on in life gave me a competitive advantage as I climbed the corporate ladder.
Q. How did FIU prepare you for your career?
A. I was a veteran of the Israeli Defense Forces and a foreign student, so when I came here I was ready to work. I felt that FIU professors gave me an immediate understanding of the basics of hotel and restaurant business and its marketing, operational and financial aspects. Their advice was very instrumental in my decisions.
Q. What is the best piece of advice you have ever received?
A. I was told to work in the industry while I studied it and to keep an open mind. I once faced a crucial decision and I approached Professor Rocco Angelo for advice. During graduation, I was offered a management trainee position at The Plaza in New York and, since I was already a front office manager at the Howard Johnson Golden Glades, I was also offered the assistant manager position of the flagship Howard Johnson in Lake Buena Vista, Fla. Rocco's advice turned out to be prophecy. He said to me, "Don't be blinded by the glamour, someone has to be the president of Howard Johnson." Within 15 years, I was named president of Howard Johnson Hotels.
Q. Why is it important to be involved with your alma mater?
A.  First, keeping in touch with the past, with those who had an impact on your life, is a great foundation for continued success and happiness, regardless of your goals or purpose in life. Second, I always keep in touch with the faculty to stay up to date on the young graduates coming out of school for recruitment purposes or as a source of current information.
Q. What is your proudest accomplishment?
A: On the business side, the fact that I was able to succeed in the corporate world, retiring from the highest position at Wyndham Hotels Worldwide (the largest franchiser of hotels in the world), and establishing The Pfeffer Group. The company allowed me to go from being a "corporate animal" to an entrepreneur. When we started, we were doing only consulting and we've since ventured into a number of partnerships, including The Pfeffer Group Retail Division, financial investments and a residential real estate private fund. On the personal side, my daughters Jacqueline and Jessica give me a lot of pride and joy.
Read about more Very Important Panthers