Why I teach: A tribute to FIU alumnus Damion Dunn 1981-2012
August 22, 2012 at 12:00am
---
I did something this spring that no teacher should have to do or even thinks of doing: I was a pallbearer at the funeral of my former student.
By Bill Beesting
Damion Dunn '04 died on April 15 in a motorcycle accident. He was 30. Damion had been in my freshman Honors College course in the fall of 2000. As every college professor does, I hope to have some positive impact on every student's life. Naturally, we don't affect all. Sometimes we don't know if we've made a difference. Other times we see it immediately.
In Damion's first semester, he worked on a group project about mythology. Students had to create their own myth, develop a cosmology based on the myth, and explain future expectations for the believers. Damion provided the leadership for his group and they excelled.
Damion was in my Honors class again the following semester, and he and his roommate, Stefan Jhagroo, approached me about doing a conference presentation. They wanted to research how myth builds community and apply that knowledge to the class experience. That led to a presentation at the Florida Honors Conference in Jupiter where Damion and Stefan were praised by students and faculty from around the state. Remarkably, they were still freshmen.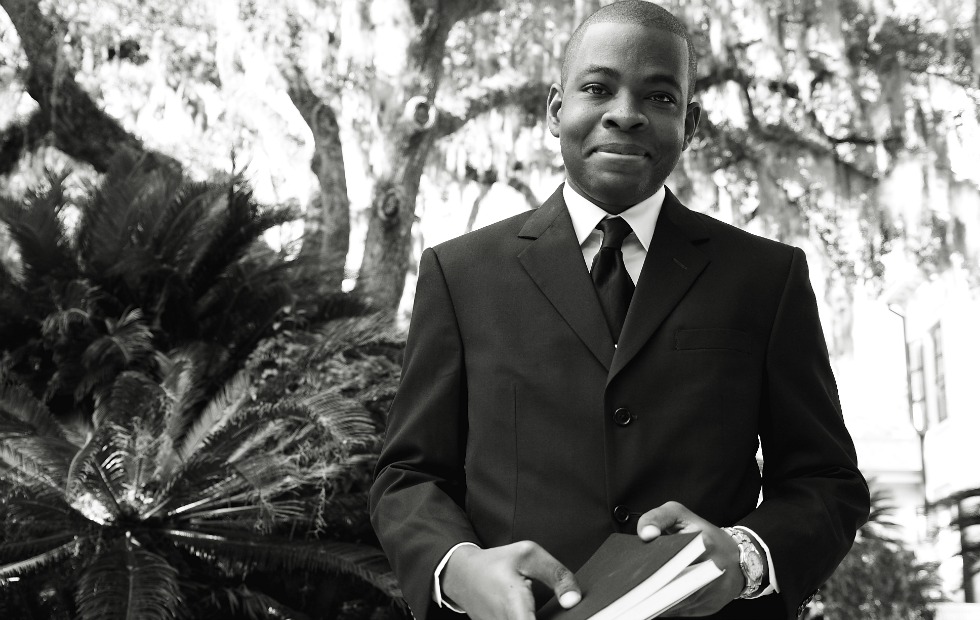 Damion and Stefan presented again at the 2001 Southern Regional Honors Conference in Nashville and then at the 2001 National Collegiate Honors Conference in Chicago. The compliments continued. We went on to present at the 2002 Caribbean Studies Association conference in Nassau on a panel with John Bonas from the U.S. Department of Education. The two sophomores, the only undergraduates presenting at the conference, carried the day.
Damion was struck with wanderlust. "Where can we go next?" he asked. So he wrote a paper for the 2003 Caribbean Studies Association conference in Belize. Damion was by now a junior and presenting by himself at professional conferences. And he was also representing FIU in front of an international audience of scholars. A few short years ago, he had been an unassuming freshman. He listened, though, and saw opportunity. This is why I love teaching, especially freshmen. I get to see them grow as students and mature as adults and scholars. To see Damion standing confidently delivering an excellent paper – that is why I became an educator 33 years ago and have stayed at FIU for 29 years.
In the summer of 2001, he did an internship with Morgan Stanley Dean Witter at Two World Trade Center. That, I'm sure, accounted for his volunteering in 2002 for Alternative Spring Break at the World Trade Center site. CBS ran a show about Spring Break at that time. The other segments looked like Girls Gone Wild, but the final segment featured Damion being interviewed by Dan Rather at the World Trade Center. I had calls the next day from people around the country telling me how proud I must be. I was.
On campus, Damion was deeply involved in student life, participating in a long list of organizations. He did things for FIU because FIU had done things for him, and he enriched the lives of many. In the days after his death, his Facebook page was filled with comments from all those who had been influenced by him.
Damion came to FIU from Jamaica. His mother was a schoolteacher, his father, a cab driver in New York. Eight days into the summer after Damion's freshman year, his father died. He called me from New York. "Dr. Beesting, I won't be able to return to FIU. I have no money." When I see what he accomplished at FIU, I'm happy that I helped increase his financial aid.
All his accomplishments got him into Harvard Law School, where he earned his JD in 2008. After that, he practiced law in New York, and then moved back to Miami to work at Bilzin and Sumberg, where he worked until his death.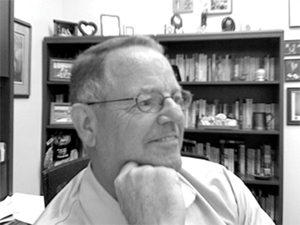 At Damion's FIU graduation, his mother, Esmine Richards-Dunn, threw her arms around me, and said, "Thank you for taking care of my son." At his funeral, she threw her arms around me and said the exact same words. As I helped place the coffin into the hearse and turned around, she was right behind me. We threw our arms around each other once more, and cried.
It was my pleasure, I thought, knowing I would see Damion whenever I thought of the joys 
of teaching.
Bill Beesting is the associate dean of Undergraduate Education, an Honors College Senior Fellow and founder of the Academy for the Art of Teaching at FIU. A scholarship fund named for Damion has been established to support a student from Jamaica or of Jamaican heritage for study at FIU. Contributions can be made by check to the FIU Foundation with Damion Dunn Memorial Scholarship in the memo, and sent to FIU, University Advancement, 11200 S.W. 8th St., MARC 540, Miami, FL 33199. Donate online by visiting advancement.fiu.edu and clicking on Giving to FIU.