Gold designates Alumni Association members. Submit your own class note for the next issue of  FIU Magazine   here.
Skip to decade:  1970s |  1980s |  1990s |  2000s

1970s
Joseph Carvelli '75, a longtime friend and supporter of the Honors College, is the founder and president of Your Staffing Source, Inc.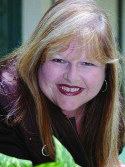 Ana Magda Guillen '75 is the owner of Guillen & Associates, an accounting firm that has been based in Coral Gables for more than 20 years. Guillen is an enrolled agent, a tax specialist licensed by the Internal Revenue Service, and is the new president of the Florida Society of Enrolled Agents.
Maria Guadalupe Rodriguez-Viada '79, a counseling program manager with United HomeCare, received the Outstanding Leader Award from the Home Care Association of Florida during the 2012 Annual Conference and Tradeshow in Orlando. Rodriguez-Viada was recognized for her outstanding contributions and service to the industry and the patients the association serves.

1980s
Dawn Ostroff '80 is the new president of Condé Nast Entertainment. The former entertainment chief of the CW television network, Ostroff is responsible for development, creation, production and distribution of original TV, film and digital initiatives based on Condé Nast's brands.
Carlos J. Martinez '85, the only elected Hispanic public defender in the United States, was honored by the Coral Gables Latin Kiwanis Club with its highest award, the 2012 Freedom Award. He was recognized for his "public service, dedication and commitment to the neediest members of the community." Martinez has instituted numerous programs to help troubled youth get on the right track. He has been vocal about the crisis of minority children being cycled from schools to prisons, the importance of protecting the confidentiality of juvenile records and the need to end the indiscriminate shackling of detained children in juvenile courtrooms.
Jay Starkman, Esq. '85 is the founder and CEO of Engage PEO, a Fort Lauderdale-based firm that provides human resources to corporations. The 2010 Florida Top Entrepreneur according to  Florida Business Leader, Starkman previously led AlphaStaff Group Inc., another professional employer organization.

1990s
Manuel del Cañal '91, MS '98 was promoted to senior vice president in charge of business banking for Miami-Dade at BankUnited. He previously served as the bank's senior vice president and retail sales manager for southeast Miami-Dade. Del Cañal, a certified public accountant with 24 years of experience, has lectured in the College of Business Administration at FIU.
Rosary Plana Falero '91, MBA '94 joined BankUnited as senior vice president of banking. A financial professional with more than two decades of banking experience in South Florida, she previously served as head of the private banking group for City National Bank. An active community member, she serves on the United Way of Miami's Women's Leadership Council and mentors the next generation of professionals through the Women of Tomorrow program.
Simone De Oliveira '92 is a registered dietitian and provides in-home counseling to clients enrolled in United HomeCare's Nutrition Risk Reduction Program. She recently was named  Outstanding Professional Caregiver at the Home Care Association of Florida's 2012 Annual Conference and Tradeshow.
Marcel Navarro '92 is a principal in MMG Equity Partners, a Miami-based privately owned full-service real estate development company that focuses on long-term ownership, management, development and acquisition of commercial properties throughout South Florida.
Miriam Quinn '93 was promoted to join Fulbright & Jaworski, LLP's global partnership. A litigator who focuses on technology and intellectual property matters, she regularly handles patent infringement lawsuits in Texas and throughout the United States and has extensive experience in a wide variety of technologies and industries. Quinn also advises technology companies concerning enforcement and defense related to patents and trademarks.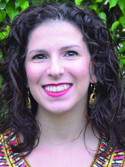 Melissa Criscuolo '94, an English instructor at FAU, published her first book,  Things In My Backyard. The book is a collection of poetry set amid the Florida landscape that focuses on family and relationships, among other topics.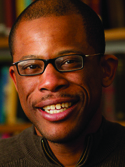 Ronald B. Neal '95 is a visiting assistant professor in the Department of Religion at Wake Forest University and a recently published author. Neal's  Democracy in Twenty-First Century America: Notes on Race, Class, Religion, and Region is an exercise in religious and political philosophy that engages the new face of inequality in America, as well as the new challenges presented to the American democratic project.
Frances Gail Arber Yurkevich '96 was married to Michael Morris Yurkevich by her lifelong rabbi at the Blue Banquet Hall in Miami on July 10, 2011. The couple – he is a chef, she is a self-employed online merchant of collectibles and antiques – lives in Aventura.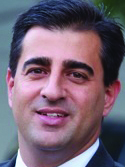 Jeffrey Taraboulos '96 was promoted to managing partner at Kabat, Schertzer, De La Torre, Taraboulos & Co., a Miami-based accounting and advisory firm. He is now responsible for overseeing the firm's internal operations and expanding its footprint in the southeast through planned acquisitions, new office openings and the hiring of additional staff. A certified public accountant, Taraboulos has been a partner at the firm since 2004. He focuses his practice on tax and financial planning services, as well as forensic accounting and litigation support.
Christopher J. Ferguson MS '97 is an associate professor of psychology and criminal justice and the chair of the Department of Psychology and Communication at Texas A&M. He is also a recently published novelist: his debut,  Suicide Kings, revolves around the secrets a young woman in Florence learns following the death of her mother and the lengths to which dark forces will go to protect them. For more information about Ferguson's book, as well as e-book and print copies, visit  christopherjferguson.com.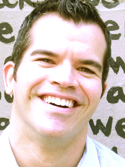 Rafael E. M. Pratts '97 was appointed assistant director of the Small Business Development Center at the University of Central Florida's satellite office at the Kissimmee/Osceola County Chamber of Commerce.
Mireidy Fernandez '98 has received her doctorate degree in industrial/organizational psychology from University of the Rockies.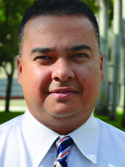 Jacobo "Jake" Pérez '98, a writer-segment producer for CNN's New York bureau, has published his first children's book,  Sweet Coco. Written in rhyme and inspired by his nieces, Pérez's story follows about a little girl who learns how chocolate is made. The book is available at specialty chocolate shops and independent bookstores in New York, San Francisco and other major cities, as well as online.
Ricky Sant '99, MBA '05 is the new assistant director of University Computer Systems for the Graduate School at FIU.

2000s
Larry Fleurantin, Esq. '00, the principal attorney at Larry R. Fleurantin & Associates, published an article titled "The Debate Continues on Whether to Remand Family Law Cases with Inadequate Findings." The article appeared in the May 2012 issue of  The Florida Bar Journal.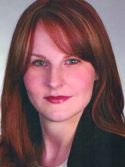 Marbet Mier Lewis '00, a counsel attorney at GrayRobinson, P.A., was promoted to shareholder at the firm. Lewis focuses her practice on the laws governing alcohol industry trade practices and other regulated products.
Carmen (Arus) Piles '00 is the new director of the American Cancer Society's Leadership Giving department. In her new role, she is overseeing the launch of organization's newest Laureate Society for is Florida division.
Steven M. Harper, Esq. '01 was named partner at Harper Meyer Perez Hagen O'Connor Albert & Dribin, LLP, after five years as an associate at the Miami-based firm. Harper focuses his law practice on aviation and maritime finance, taxation and regulation and also serves in the firm's international and corporate practice groups. He also has worked with the Legal Advisory Panel of the Aviation Working Group, an organization comprising aircraft manufacturers and leasing and financing companies dedicated to developing and promoting policies and laws that facilitate advanced international aviation financing and leasing.
Tina Vidal-Smith '02, MIB '04 is the director of Corporate Operations for the Pacer Health Corporation, a company specializing in the acquisition and turnaround of financially distressed businesses across several industries. The FIU Torch Award winner is also an owner and co-founder of the ML Management Group, a firm that handles the careers of some of the most pugnacious mixed martial arts athletes in Miami.
Joel Gandara '03 is the founder of Underwear Station, Inc., a wholesale distributor and manufacturer of men's underwear and swimwear.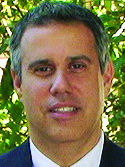 Peter Barbatis Ph.D. '08 joined Palm Beach State College as vice president of Student Services and Enrollment Management, becoming the college's first Hispanic vice president. A community college administrator with more than 20 years of experience in Florida, Texas and California, Barbatis previously served a two-year stint as senior vice president of Student Development and Enrollment Management at the Bronx Community College.
Jayesh D'Souza Ph.D. '09 is the author of  Terrorist Financing, Money Laundering, and Tax Evasion: Examining the Performance of Financial Intelligence Units, a book on  financial counterterrorism.
Diego Novaes '10, MS '11 won an award for Best Closing Argument at the 2012 Lone Star Classic in San Antonio, Texas. Novaes is a third-year Stetson University College of Law student.
Ron Warner JD '10, a South Florida attorney with more than 15 years of litigation experience, joined Fowler White Burnett, P.A., as an associate in the firm's downtown Fort Lauderdale office. Warner's practice focuses on insurance litigation.
Christin "Cici" Battle '11 was among eight Florida university students selected by Gov. Rick Scott for the Gubernatorial Fellows Program, which offers first-hand experience in state government. A former president of the Student Government Association-Biscayne Bay Campus, Battle is currently pursuing a master's degree in higher education administration at FIU.
John Cogollo '12, a.k.a. John Cabrali, made his professional operatic debut at the Fort Worth Opera in Texas last spring. The Miami-born, Colombian-raised School of Music graduate was involved with the productions of  Tosca and  Lysistrata.    ♦