Employees build the FIU community through giving back
February 11, 2013 at 12:00am
---
The Faculty & Staff Campaign encourages university employees to support the projects and programs at FIU that mean the most to them. To date, over $2 million has been raised.
By Steve Fain
In February 2012, we launched the Ignite campaign, the first university-wide internal fundraising effort in FIU history. Today, we celebrate the fact that 2,313 employees raised more than $2 million in a few short months.
This campaign asked faculty and staff to make a commitment to supporting our university through donor directed giving. This program allows faculty and staff to identify areas within the university they wish to support and direct their gift to that precise area. But, more than that, faculty and staff were encouraged to unleash their imaginations and passions to create and support meaningful projects as giving opportunities within the campaign.
I agreed to chair this campaign because I believe in community and I believe in giving back. In my office there is a poster on the wall posing three questions raised by the Talmudic scholar Hillel: "If I am not for myself, who will be for me? And when I am only for myself, what am I? And, If not now, when?" As chair of the Ignite campaign, I consider these challenges regularly; and in one way or another, I pose these questions to our FIU community.
There were many who understood the significance of the Ignite campaign and the idea of giving back. School of Journalism and Mass Communication Dean Emeritus Lillian Lodge Kopenhaver committed $1 million and established The Lillian Lodge Kopenhaver Center for the Advancement of Women in Communication. Provost and Executive Vice President Douglas Wartzok and his wife Sue, who is a university librarian, contributed to sustaining the Amernet String Quartet in the School of Music. The staff in Human Resources created the Berta D. Villares Book Scholarship Award to honor a special colleague and to help purchase textbooks for FIU faculty and staff using FIU tuition waivers.
 If I am not for myself, who will be for me? And when I am only for myself, what am I?
-Hillel
Others earmarked their gifts for specific funds and endowments, including $83,652 directed to the First Generation Scholarship Fund by 228 members of our FIU family. Those dollars support students who are the first in their families to attend college and donations are matched by the state. This year marked the first time since the program's inception that FIU surpassed the state match allocation for the First Generation Scholarships. In all, FIU raised more than $1 million and, through Ignite, FIU employees were essential to that success.
In every corner of the university, passions were ignited as 100 new fundraising projects were created by individuals and groups committed to advancing particular efforts and interests. For example, the College of Architecture & The Arts created a fund to support the FIU Debate Team, as well as 10 scholarship funds to support students in an array of majors. They have already raised nearly $9,000. Building on a grant secured by Professor Diana Valle-Riestra, faculty and staff in the College of Education have established a collaboration with Miami-Dade Public Schools and Parent to Parent of Miami called Panther LIFE. This project allows students with intellectual disabilities to audit classes at FIU and experience college in ways many previously thought was out of reach. So far $20,000 has been raised to support the students of Panther LIFE.
There is a group committed to a five-year development plan for improving and sustaining the 11-acre Nature Preserve on the west side of the Modesto A. Maidique Campus. This band of passionate FIU citizens have thus far raised in excess of $5,000 in support of their vision.
FIU's "Igniters" understand the importance of giving something back to the institution that not only employs them, but also contributes to a quality of life experience unique to FIU. I have derived great satisfaction from working with those who were excited about igniting a dream, a cause, or a project through directed giving.
Today, I believe that the spirit of philanthropy is rising within FIU. Strengthened by our success, I believe that as we begin to move into year two of the Ignite campaign more and more of our colleagues will recognize that they do make a consequential difference when they give back. I believe we enrich our community when we Ignite the spirit of philanthropy across the university.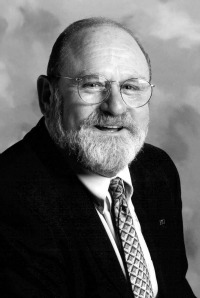 These are exciting times at FIU and the Ignite campaign is one energy source that fuels this excitement. At the launch of the campaign, President Mark Rosenberg observed that although other major universities often conduct faculty and staff fundraising campaigns, FIU had never. He went on to explain that we were afraid to ask. When we did finally muster the courage to ask, we were gratified to find so many who participated with enthusiasm and generosity.  ♦
Steve Fain is a Founding University Professor, a professor emeritus in the College of Education and an Honors College Fellow. He is also chair of the university's Faculty & Staff Campaign. To make a contribution, visit the Ignite website.