As the magazine goes to press at the start of 2013, the FIU community is welcoming Ron Turner as FIU's new head football coach. Turner comes to FIU from the NFL, most recently as the quarterback coach of the Tampa Bay Buccaneers. He's spent eight seasons coaching college football at the University of Illinois and San Jose State. Turner made his mark at Illinois in 2001 in a 10-win season capped with a Big Ten Championship win and an appearance at the Sugar Bowl.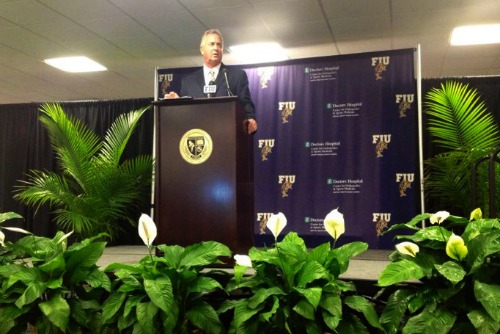 In greeting the FIU community for the first time on Jan. 4, Turner made a point of talking the football players in the room about why he loves being a head coach. "I love the relationships you build with student-athletes and their families. They are ones that last forever," he said.
Turner also acknowledged the achievements of his predecessor Mario Cristobal, who led the team to its first winning season, two bowl invitations, and first bowl victory. He instilled in his players a culture of discipline and hard work. Two of them were drafted into the NFL, including superstar TY Hilton '12, who is having an outstanding season with the Indianapolis Colts. The history of this university can be told through the stories of our founders and builders, individuals like Cristobal with the drive, talent and vision to create success. We, the fans, thank him for giving us some of the most pride-filled moments in university history.
And now Turner will usher FIU's football program into the next era of success as we move from theSun Belt Conference to Conference USA. I look forward to cheering from the stands as FIU football continues to rise under Turner's leadership.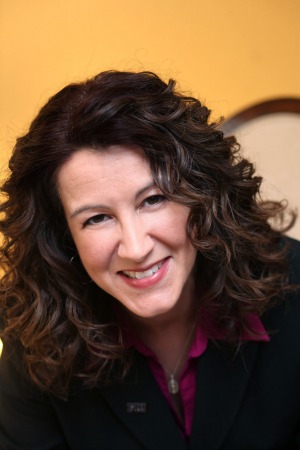 Finally, we at the FIU Magazine said goodbye in December 2012 to Associate Editor Martin Haro '05. Martin was my former student in the School of Journalism and after he graduated, was by my side for many years building the magazine you are reading now. When I moved to Japan in 2008 for my husband's Fulbright Fellowship, Martin took the reigns of the magazine in my absence. He wrote countless stories and in the process, built lasting relationships with many alumni, students, faculty and staff. I already miss him, as do many others, and I thank him for all his hard work and good humor.
Until next time,
— Deborah O'Neil MA '09