Gold denotes Alumni Association members. Submit your own class notes for the next issue of  FIU Magazine here. 
Skip to decade: 1970s | 1980s | 1990s | 2000s | 2010s
1970s
Carlota M. Van der Eijk '77 is the Chaplin School of Hospitality and Tourism Managementrepresentative to the FIU Alumni Association.

1980s
Raj K. Singh '80, the general manager of the Sea View Hotel in Bal Harbour, Fla., was appointed chairman of the Greater Miami & the Beaches Hotel Association.
Craig A. Hulford '83 is the area general manager for the New Orleans Hotel Collection, which includes the Bourbon Orleans, Hotel Mazarin and the Hotel Le Marais.
Gonzalo E. De Varona '85 is the president of Viva Gaming LLC, which recently opened an office in Miami.
Carlos J. Martinez '85, Miami-Dade County public defender, received the UM Law Leadership Award last fall in recognition of his dedication to public citizenship and leadership. Martinez was recently re-elected, unopposed, to a second term. He has instituted numerous programs to help troubled youth get back on the right track. He also has been active in addressing the crisis of minority children going from school to prison, protecting the confidentiality of juvenile records and ending the indiscriminate shackling of detained children in juvenile courtrooms.
Raimundo Lopez-Lima Levi '86, the founder and managing partner of Lopez Levi, a Coral Gables-based boutique international tax and consulting firm, oversaw the company's acquisition of the Homestead-based firm of Pierce & Bowen, CPA. Lopez Levi & Associates' new addition will enable the firm to serve its "growing commodities and agriculture practice."
Margaret A. Benua MS '89 is the general manager of the Dream South Beach Hotel.

1990s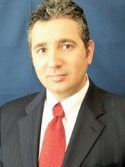 Michael Cooper '91 was promoted to hotel manager of the three InterContinental properties serving the Cleveland Clinic.
Suria D. K. Plante '96 is the area manager for South Florida and the Caribbean for the InterContinental Hotels Group.
Rafael E. Martinez-Pratts '97 is assistant director of the Small Business Development Center at UCF. He is responsible for managing the center's satellite office in Kissimmee, Fla., and providing consulting services, seminars and workshops designed to assist clients in Osceola County with starting or growing more successful businesses.

2000s
Matthew J. Kuscher '00 opened LoKal Burgers & Beer on Commodore Place in Coconut Grove, Fla.
Cossette Fernandez Larrea '02, MS '04, a certified public accountant, has joined Markham Norton Mosteller Wright & Company P.A. as a member of the tax team.
Viviana Leyva '01, MS '03 is director of HR Operations for the Eden Roc Renaissance Miami Beach.
Michael A. Hernandez '04, MPA '11 and his wife Christine welcomed a son, Brian Michael, on Sept. 26 in Pembroke Pines.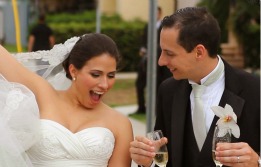 Duty D. Greene '05 and Kristina D. Medina '07, both College of Business graduates, were married on April 14, 2012, at St. Jude Church on Brickell Ave. in Miami.
Mfonobong Essiet '06, a second-year medical student at Rosalind Franklin University of Medicine and Science – Chicago Medical School, has completed her reign as Miss Black Florida 2012. She went on to compete in the Miss Black USA pageant and says the pageant experience helped her come out of her shell. It was an opportunity "to reach a wider audience with a positive message about making progress in society."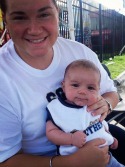 Heather Radi-Bermudez '06, MS '12, and her husband Mark welcomed their first son, Endre Christian, on July 26.
Janet Dacal '07, whose Broadway credits include Wonderland (she played a grown-up Alice) and In the Heights (she originated the role of beautician Carla), recently wowed South Florida audiences with what one reviewer called her "glorious voice" during a musical production at the Miracle Theater in Coral Gables.
Jouvens Jean '08 is the chef de cuisine at the Atlantico Restaurant at the new St. Regis resort in Bal Harbour, Fla.
Paul McCall '08, MS '10, a former winning quarterback for FIU, is working toward a Ph.D. in electrical and computer engineering at FIU and has earned recognition for his scholarly work from the Air Force Research Laboratory at the Kirtland Air Force Base. His dream is to be an astronaut.
Christopher E. Crenshaw CRME '09 is the vice president of strategic development at Smith Travel Research.

2010s
Stephanie Navas '10 and sister Kristine Navas '11 have combined the skills they learned at the College of Business Administration and the School of Journalism and Mass Communication, respectively, by launching Closet Deep, an online clothing boutique that combines the sisters' "trendy, edgy and classic styles."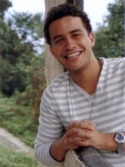 Stephany Alvarez-Ventura '11 earned a U.S. Department of Agriculture grant for her first place finish in the Outstanding Thesis in Food and Agricultural Sciences Competition 2013.  Read more about Alvarez-Ventura's research on FIU News.
Juan Sebastian Gil '11, who majored in political science and graduated from the Honors College, has embarked on graduate studies and research at the prestigious Oxford University, where he will pursue a master's degree in Latin American studies. His long-term plans include obtaining a doctoral degree in international relations and dedicating his career to diplomacy.   ♦