FIU Magazine's former associate editor and FIU alumnus Martin Haro '05 looks back on his time as a Panther.
When I came to FIU in 2002 I didn't know FIU Magazine existed, let alone that I would work in External Relations, the division that produces the magazine and FIU News, for almost seven years.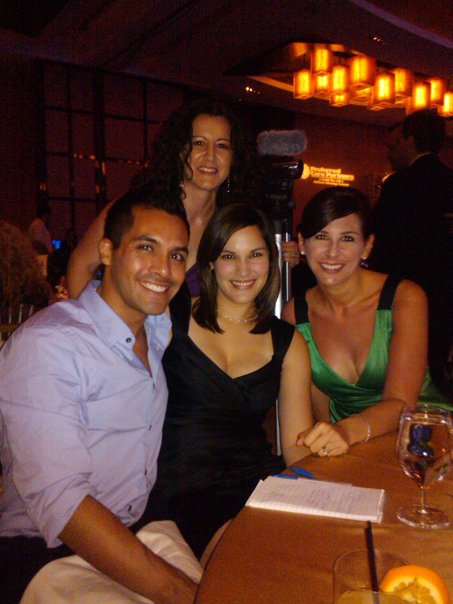 Heck, I didn't know – I didn't get – that one day I'd be expected to be an alumnus. I mean, sure, I knew everyone who had a hand in my going to college was looking ahead to graduation day, but that's about it.
I chalk that up to never learning about the art, the compromise, of being an alumnus. I was born and raised in Lima, Peru, and after high school, I was on a plane to Miami, sitting in class first at Miami-Dade College and then at FIU. I essentially stayed gone and in the 305 from that moment on. Until now – I am back in Peru.
In the years in between, I didn't participate in high school reunions because A) my friends started having them two years after we graduated and B) life happened. I got busier with school – I was very into finishing in four years (it took four and a half). I started working. And I was sorting me out. Not much of an alumnus there.
An opportunity, a community
In January 2006, I joined FIU as a staff writer. I had kept in touch with Deborah O'Neil, whom you may know as our magazine's editor. I took a class she taught in the School of Journalism and Mass Communication. I was there only when I absolutely had to be, but my assignments were always in, on time, and, evidently, on the right track. I promise I was working, not skipping.
For that entire first year working at FIU I was an Alumni Association member, and I didn't know it. I remember being told something about it at commencement, but I didn't register it, and I certainly didn't take advantage of it. Miami-Dade started sending me mail at home around that time. I had moved twice by then, so I couldn't help but wonder how they knew where to find me. Ditto for FIU. They weren't asking for anything. They just wanted to engage me.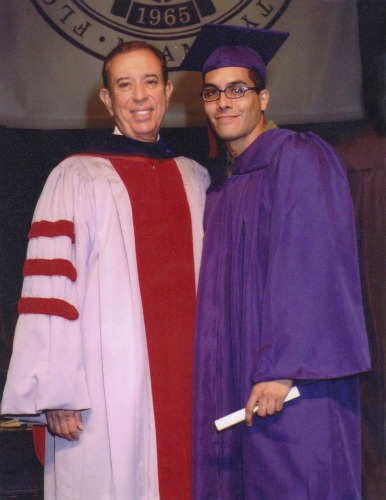 Working at FIU, I heard a lot of stories like mine – about Panthers who had that other quintessential college experience, the "juggling-act" one. Eventually, I learned how to be an alumnus by osmosis. I became a Panthers fan and rooted for them at FIU Stadium even though half the time I didn't know where the ball was. Cheered on the volleyball and basketball teams, too.
Being an alumnus, I came to learn, is about gratitude. College really is the perfect time to get to know yourself, and I had a perfect set of circumstances, personally, to do that. I had a lot freedom, and FIU gave me even more. Deborah didn't have to be so understanding with my not being in class, but that's the culture at FIU, in a way – they work with students so they can succeed.
I heard and wrote a lot of stories in my time at FIU Magazine, but I cannot pick a single story as a favorite because we all found our bliss the blue-and-gold way, which, to me, means a whole lot of different ways. I honestly can't say I liked writing about the doctoral student who was named 2013 Teacher of the Year more than I did writing about the alumna who has her own cupcake business or the race car driver who's combining classes with his need for speed.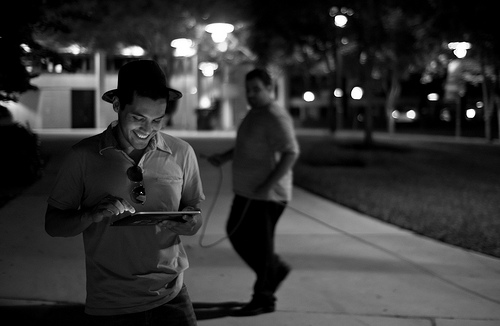 I can't even say the three issues I oversaw on my own – ish – back in 2008-'09 are my favorites because I seriously think my entire time at FIU was my fave. I will say that getting all silly with my colleagues, President Rosenberg and Roary on the set of our Friends parody was all kinds of unrivaled fun.
Spreading the love
The point is, it was a privilege to be at FIU, which is why now that I'm back in Lima for a spell, I plan on reminding as many of my fellow Peruvian Panthers of the same.
The FIU Alumni Association doesn't have an international chapter set up in Lima. I am going to start making some noise down here – roaring, if you will – to help change that. It's the least I can do to give back because without FIU I doubt my time in South Florida would have been half as enjoyable as it was.
There are thousands of us FIU alumni out in the world, doing really cool things.
Those are my favorite stories: the ones I haven't heard yet.
— Martin Haro '05