In 2013, FIU Magazine was filled with stories success and struggle, levity and poignancy, reflection and dreams. We traveled around the world. We sampled beer. We even dared to climb high above the Dolphin Expressway to tell those stories. I'm proud that our storytelling earned FIU Magazine three prestigious awards for general excellence, illustration and cover design. I'm convinced that the creative team that works on FIU Magazine is among the best in higher education.
Here's my picks for our most impressive work in 2013: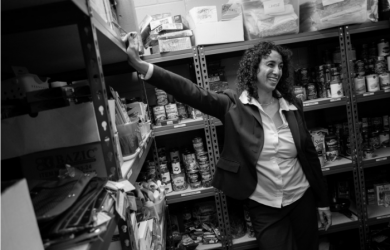 Best story to give you hope in humanity
The Homeless Children Next Door
This story might make you cry. Or pull out your checkbook. The world is a better place because of people like FIU grad Beth Davalos.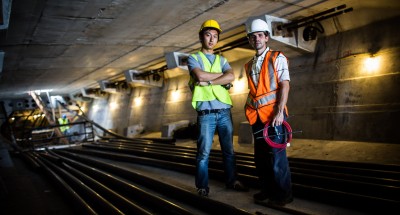 Best news about driving in Miami
Miami's Smart Bridges
Miami's traffic woes are infamous. But thanks to the ingenuity of FIU engineers, we can drive the city's busiest interchange feeling a lot safer.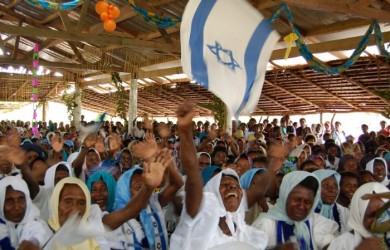 Most fascinating story from The Fringe
The Lost Tribe
A tribe of one-time cannibals in a remote corner of Papua New Guinea claims to be a Lost Tribe of Israel. They also believe FIU Professor Tudor Parfitt, an expert on The Lost Tribes, will help them return to Israel.
Best amazing people of FIU stories
Profiles in Medicine
These profiles of some of our new College of Medicine doctors show us the personal triumphs behind this institutional accomplishment.
16-year-old graduate is more than just brains
It would be easy to miss the real story of Sky Choi, the youngest person to ever graduate from FIU. But our Digital Media Manager Angeline Evans and videographer Doug Garland captured his true passion in this story and video.
Best way to tell a science story story
The Nano Cure
A Charticle! We took a complicated research development and broke it down into a clear, eye-catching illustration that tells the whole story visually.
Best come back and visit us photos
Yeah, folks. That's our FIU. Library photo by Eduardo Merille and Panther photo by Doug Garland. Click for full-size photos.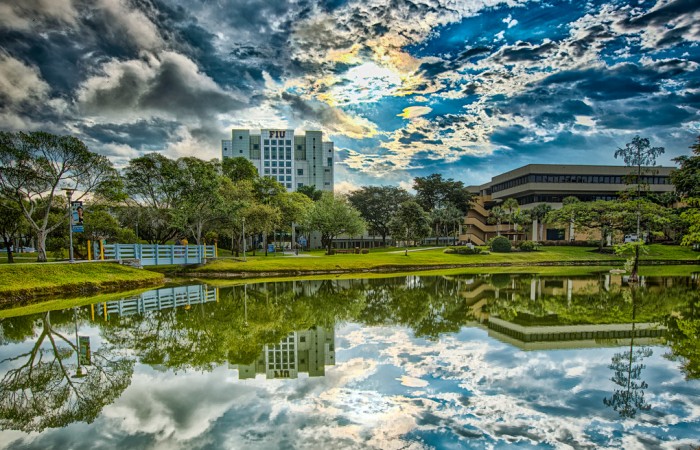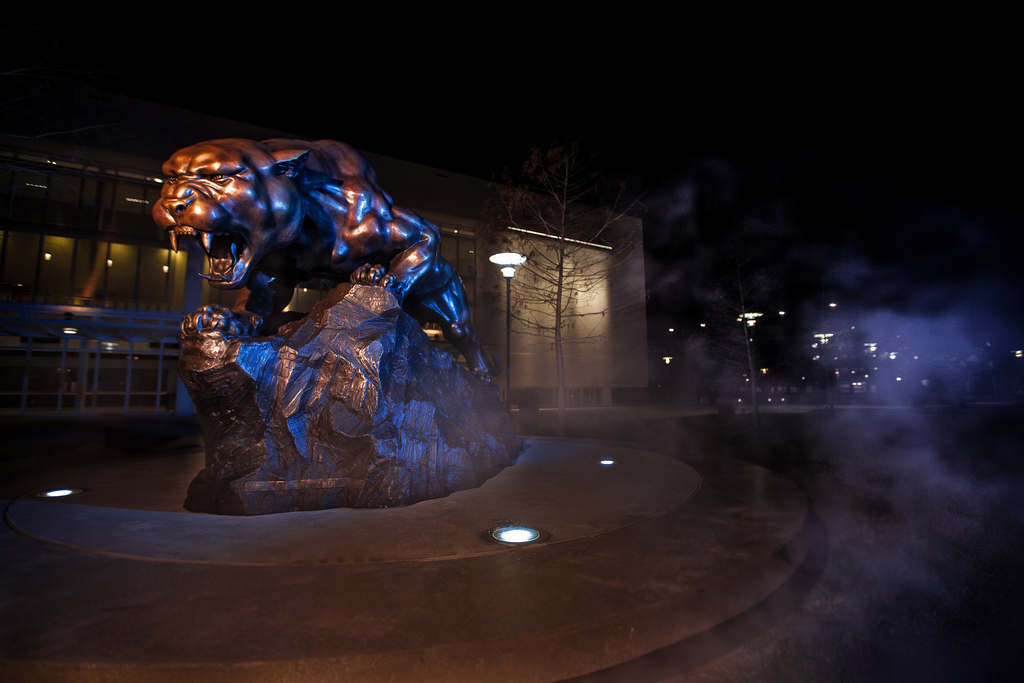 Our Most National Geographic moment
This photo by Tim Long captures so much of what we witnessed in Papua New Guinea. The Gogodala are a people reclaiming the tribal traditions lost to the influx of Christian missionaries. At the same time, they are looking forward, reimaging a new life for their children in the modern world. Click for a full-size photo.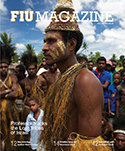 Tastiest stories of the year
Chocolate-making family
A family of FIU graduates runs one sweet business. Don't miss the awesomely chocolotately graphic too.
Beer Brewing the South Florida Way
You gotta love a university that has its own student brew club.
Design most likely to be turned into a poster
Nuestra Tierra Florida
Art Director Aileen Sola's spread looks like some exquisite page of a book housed in Special Collections.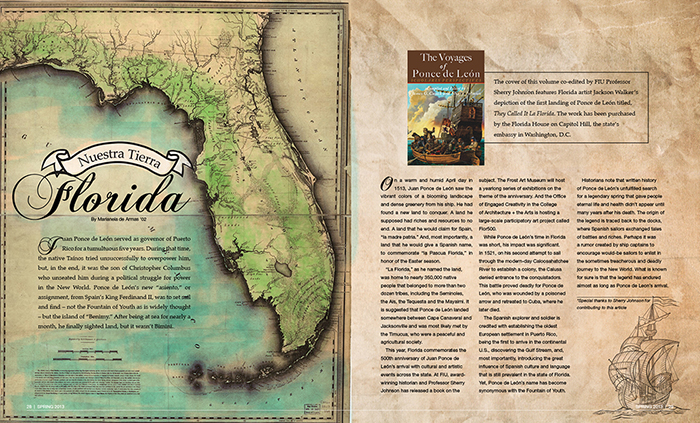 Leave me a note below and let me know what you liked best from 2013 and what you'd like to see more of in 2014.
— Deborah