Fifteen years ago Frank Peña '99 was an FIU undergraduate with a big dream to lead the Student Government Association. So to announce his campaign for SGA president, he landed a helicopter on Modesto Maidique Campus in between the Graham Center and the Chemistry & Physics building.
It was an unforgettable spectacle. One that would probably never be allowed today. While it did not win him the election, he is quick to add, "It was a LOT of fun."
Today, 38-year-old Peña again has high hopes of leading his peers. The new incoming president of the Alumni Association didn't rent a helicopter this time, but he still has dreams for the future of the university he never really left. Peña, a franchise development manager for Wyndham Hotels, is one of the four diehard FIU fans affectionately known as "The Four Horsemen." He and his wife Samantha Peña '07 are also new parents to daughter Reagan, who will turn one in September.
Soon after his May 2014 installation, he sat down with FIU Magazine editor Deborah O'Neil to talk goals, community and expansion.
Congratulations! What's top of mind as you begin your term?
There are so many opportunities and so many good things. It's necessary and it is time that we rev up. FIU has over 20,000 Alumni Association members. We are a huge university of 54,000 students. FIU is now the big player here in South Florida and we need to act that way. People need to know the services we provide and the difference we make.
What's on your agenda as president?
The youth fair is my No. 1 priority. FIU has no place else to grow. We need it because it's going to serve the community. We also need to be very involved with community events like eMerge or the Job Creators Network. I am also focused on the capital campaign. First, we really want to see the alumni center built. The time is now because I think the right people are going to step up. First generation scholarships are the second priority. Over 50 percent of our students are first generation college students and that speaks volume about what we are to South Florida.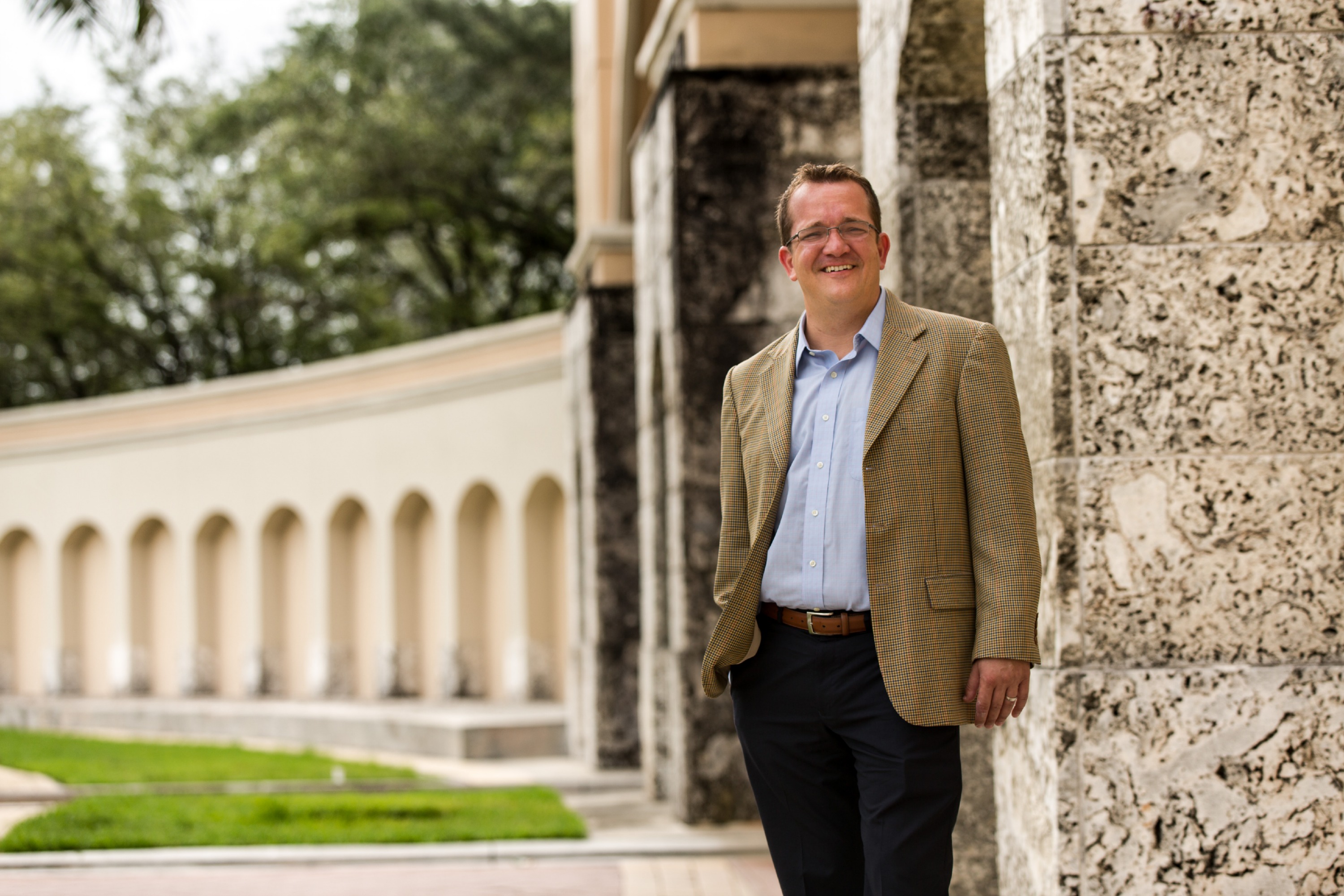 That's a lot. How are you going to make it all happen?
There are a lot of goals but we have the team to do it. The FIU family really believes in who we are. If it's one two or three people wanting to make all these things happen, it's never going to happen. But if it's 20,000 or 200,000 alumni saying we really want the FIU footprint to grow and be a bigger part of South Florida, we can make it happen.
What kind of leader do you want to be known as?
I want to be known as a doer, as someone who doesn't leave a stone unturned. We can't sit around on our laurels. There's no reason we can't accomplish the things we are talking about
What's your FIU story?
I grew up in Miami and went to Columbus High. I wanted to go up north to a big football school and have a college experience. Early on at FIU, I learned that we are the ones that were making FIU big time. As a student I was on the committee that voted for a fee increase to establish the football team. One day, when FIU is playing in a national championship, I will be able to say I was one of the students who helped bring football to FIU. I had a great time at FIU.
The new Alumni Association vice president is Eddie Hondal and I know you two go way back.
Eddie was the director of the Alumni Association when I was a student here. Back then, Eddie and I were the only ones who would call sports radio and want to talk about FIU sports. Sometimes they would be nice and let us on the air. Now Eddie and I are working hand-in-hand to help lead the Alumni Association once again.
What challenges do you see ahead?
Convincing people that everything I believe is possible IS possible. If I do my job, I can convince them that together we can get a lot done.
What do you think alumni want from the association?
They want value. FIU is such a diverse place and we have so many different generations that value is defined differently for different people. Everyone is looking for networking opportunities. I think people are looking for career development, educational development and growth and continuing education. I also think they want a sense of belonging.
What motivates you to do so much for FIU?
What motivates me is the opportunity to build a legacy at FIU and leave something behind where I'm helping to make our community a better place.
So in a way you're doing it for your daughter?
I am. She will bleed blue and gold. She was born on Thursday and on Friday, Sept. 6, FIU was playing UCF and the week before we were in Maryland. I missed both those games. I expect her to be at least athletic director of FIU one day to make up for it.
Look into the future and tell me how you see FIU. Where are we going?
I answer that by where I see South Florida. South Florida is already a capital of Latin America and in the future will be even more of an economic engine of the Western Hemisphere. FIU will be at the forefront in terms of business, trade and what we give back to the community. If you can balance being a corporate leader and serving the poor, you have a great balance. I see it happening soon.   ♦