On track, on time: Students excel in the Graduation Success Initiative
April 22, 2014 at 12:00am
---
Since its launch in 2011, FIU's Graduation Success Initiative has made strides and garnered fans on and off campus. Comprised of a suite of tools, including the Panther Degree Audit (PDA), MyMajorMatch quiz, Major Maps and e-advising – accessed through the MyFIU online dashboard – and complemented by a team of trained advisors, the program empowers students to take control of their academic careers with the goal of graduating in four or six years.
The development, rollout and results of the GSI have been discussed, but the impact is best illustrated through the lives of the students who rely on the initiative and its tools and advisors to reach their educational goals. Here are a few of their stories.
The advocate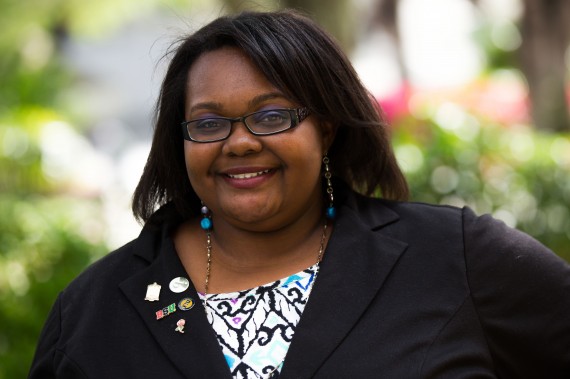 TruLe'sia Newberry knew early on that she would be enrolling at FIU; the International Baccalaureate student from Orlando was accepted on the spot with an academic excellence scholarship at an open house event in October of her senior year of high school. The following summer, she received an email prompting her to take the MyMajorMatch quiz. Though she already had political science in mind as a major, the quiz suggested she was best suited for a "helping profession" such as international relations or social work. It resonated with her right away.
Once on campus, Newberry and her advisor, Rosa Oré, went over the quiz results and the international relations program the quiz suggested.
"[Oré] convinced me to be a dual-degree student because I had enough credits coming in to get the 150 credits needed for two diplomas," says Newberry. She also met with Shimon Cohen, an advisor in the Stempel School of Public Health and Social Work, who helped her fit in a social work minor.
Currently in her sophomore year, Newberry keeps a close eye on her dashboard and encourages her friends and peers to do so as well. When a friend called at 2 a.m. last summer in crisis mode about her academic progress, Newberry walked her through the Major Maps to show her how she could still finish her coursework on time in her chosen major. Well suited for a helping profession, indeed.
The multi-tasker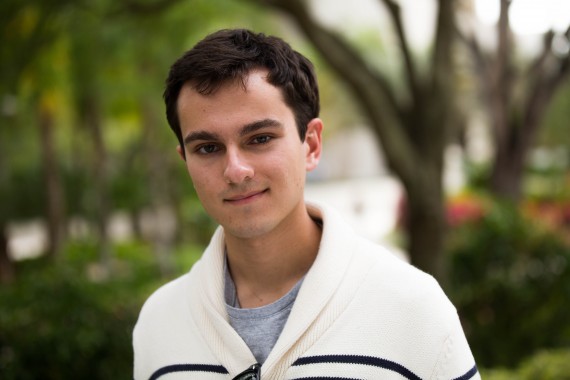 Garrett Pierman is a busy guy. He's in the marching band, Honors College, and the Pi Sigma Alpha honor society. It may seem like a heavy load, but the senior political science major is on track to graduate this spring, after just three years at FIU.
"The GSI has been a really integral part of my career at FIU," says Pierman. "Having the option to – on my own – plan out my semesters well in advance has been the key to my success here. The PDA was promoted right from the start, and I was able to enroll and plan my whole first year before I had even set foot in Miami."
And though it doesn't replace in-person advising sessions, Pierman also uses the GSI's e-advising features regularly to communicate with his advisor. His next step – pursuing a Ph.D. at a top-tier university.
The striver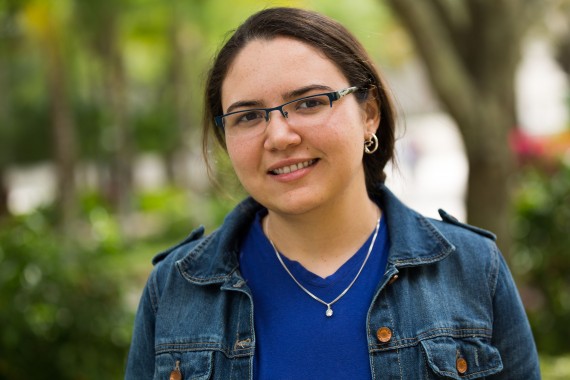 For some, the GSI has been a way to plan their college career from the get-go. For others, it is a tool to get back on track after hitting a bump. Katherine Osorio always knew she wanted to be a doctor, but after immigrating to the United States from her native Colombia and struggling with the language barrier, she was dismissed in her second year at FIU due to a low GPA.
When she learned of her dismissal in December 2012, she sought help – she wasn't ready to give up on her dream. She was connected to Sherise Smith, an advisor in the biology department, who helped her apply for re-admission and get provisional status. Using the GSI tools, the two planned out the rest of her coursework, and they now meet monthly to discuss her progress.
"GSI has been useful for me in my case," says Osorio. "I didn't know what to do, and when they told me this is your advisor, that was easy for me to go to one person. She knows me, so I know what to do."
With six classes and three labs left to go, Osorio is finally on track to realize her dream.
The transfer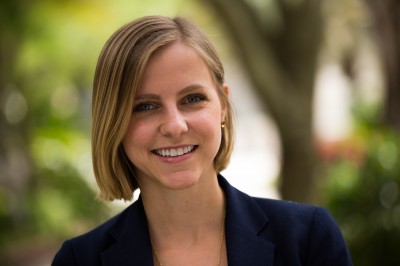 Originally a marine biology major at the University of Hawaii, Pacific, Haley Scavone transferred to FIU after her sophomore year to study international relations. Seeing all her transferrable credits matched up to FIU's graduation requirements in the PDA was a key part of her choosing to move to Miami over her other options.
"FIU accepted all my transfer credits," says Scavone, an Honors College student, "and they were able to show me where they fit, what was left, and how I could graduate on time."
Even more important to Scavone is the messaging feature. She used to communicate with her advisor primarily through email, but having their conversations archived in the GSI's messaging platform has made things easier for both of them.
"In Hawaii, we didn't even have an online portal… My advisor would give me paper forms and if I lost them I had to get a completely new one," says Scavone, "So it was a refreshing change of pace when I got here and realized how user-friendly the system was."