Remembering Professor Jeanne Kates: Mentor, teacher, friend
April 14, 2014 at 12:00am
---
In New York this past winter, while reminiscing about our time at FIU, a fellow alum and I began talking about Professor Jeanne Kates '82, MA '84. It was only one of many conversations about the political science professor that I have had with her former students since she passed away last July.
Professor Kates taught an obscure course that put FIU on the national map. It was an experiential course with the goal of preparing us for competition at Model United Nations conferences. Participating teams formulate political positions based on the actual policies of the countries they represent. A two-time FIU alumna, Professor Kates taught us skills in research, negotiation and public speaking.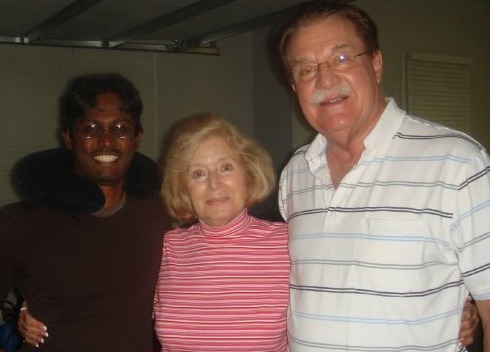 Beyond just instructing us in the skills that we would use in our professional lives every day, Professor Kates made the course truly special. She handpicked every student who participated in the course. Some students were clear standouts, and some required a little work. In all of us, however, she saw great potential, and she never wavered in that belief. She worked to nurture us in areas we could improve upon. She pushed us to challenge ourselves. She served as a voice of reason and wisdom when we stumbled. And when we achieved heights we could not have imagined, she recognized our hard work.
Looking back, I worked harder for her than for any of my other professors. She made me want to be not just a better student, but a better person. From her I learned the value of teamwork and mentorship. She gave me lifelong friends who prepared with me in the trenches.
Upon her retirement in 2005 after more than 20 years of teaching, Professor Kates asked me to take over her course. It was an honor I could not refuse because I, the student, was now afforded the opportunity to learn through the lens of the teacher. This experience gave me the chance to share with a new generation the lessons I had learned under her leadership. Many of the students I taught never met Professor Kates, yet they speak just as highly of her as I do. When the 2006 team won the Outstanding Delegation Award – a rejoinder to awards earned earlier under Professor Kates' direction – she was the first to call and congratulate us, much to the delight of our team.
My friendship with Professor Kates grew over the years. We kept in contact: yellow roses (her favorite) for her birthday, an email to catch up or a phone call to say hello. When a good friend and fellow alum planned a road trip in 2008 that allowed him to visit her in South Carolina for a few days, I flew up from Miami as a surprise. I can still see her exclaiming, "I knew it! I knew it was you, Khaleel!" when she realized I was the promised surprise guest. She opened her home to us and treated us like family.
I last spoke to Professor Kates a few months prior to her passing. I was driving through South Carolina, and I called to say hello with the hope of visiting. She was too ill to receive guests but, as she always did, she told me how much she appreciated my friendship, how proud she was of me and that she cherished our time together.
We all have our own Jeanne Kates, the FIU professors who work tirelessly for their students and push us to places we were not sure we could go. Professor Kates is no longer with us, but those fortunate enough to have been her students continue to honor her memory and carry on her indomitable spirit.   ♦
Khaleel Seecharan '02, MA '03, is an administrator at Ariadne Labs, a Harvard-led venture dedicated to innovation in healthcare delivery. He held several administrative positions at FIU and served as an adjunct instructor in political science and the director of the Model United Nations Program.
Share your own story of a cherished professor at go.fiu.edu/memories.