Noelle Theard
 MA '10 is a photographer and an educator. Born in El Paso, Texas, to a French mother and a Haitian father, she has used her talents to develop opportunities that empower others. 
One of those – a nonprofit foundation in Haiti that provides local people with cameras and photography instruction – has gained international attention. She served as photo director for the recently published,  acclaimed book
One Drop: Shifting the Lens on Race
and currently teaches as an
adjunct professor
in FIU's
African Diaspora Studies program
.
FIU Magazine
spoke with her weeks before the birth of her first child.
I worked closely with the tenants so they could document the conditions in the building with the goal of improving their situation. We tried to create a human interest piece that would encourage people on the outside to take these folks seriously. We also wanted to show a level of joy in day-to-day life. Despite the dilapidated conditions, you had families working and doing their best to live a dignified life.
Absolutely. The best way to understand someone's situation is to try to see it through their eyes. This has a twofold advantage. It gives you a perspective that you, the viewer, could never have because you don't live their life. And it also empowers groups and individuals, gives them some control, not over their situation but how their situation is represented.
Tell me about FotoKonbit, the nonprofit you founded to put cameras in the hands of Haitians.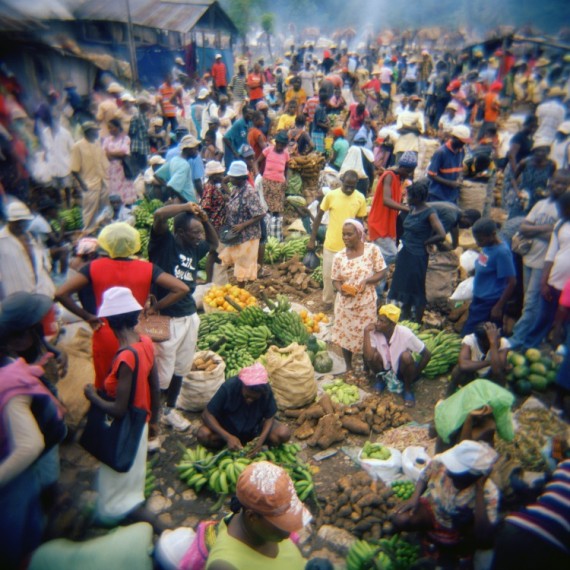 Our point is to create not only artistic representations of Haiti that challenge the status quo, challenge stereotypes, but also to provide a set of skills for young people so they can learn a trade and perhaps make a living by, for example, photographing weddings and baptisms. Especially in Haiti, art for art's sake is not enough. The key is to provide people with something practical at the same time.
In part, this echoes what you aimed to accomplish in Brooklyn: allow people to tell their own stories.
Yes. Haiti is a tough place to live where it's easy for photojournalists to get stereotypical pictures of struggle. From the outset, the three of us who started this wanted to try and do things a little differently: Teach folks how to take pictures so that others could actually see what they see. A news photographer might concentrate on problems, but a lot of times these folks would rather focus on what's working. Sometimes the pictures are really unexpected.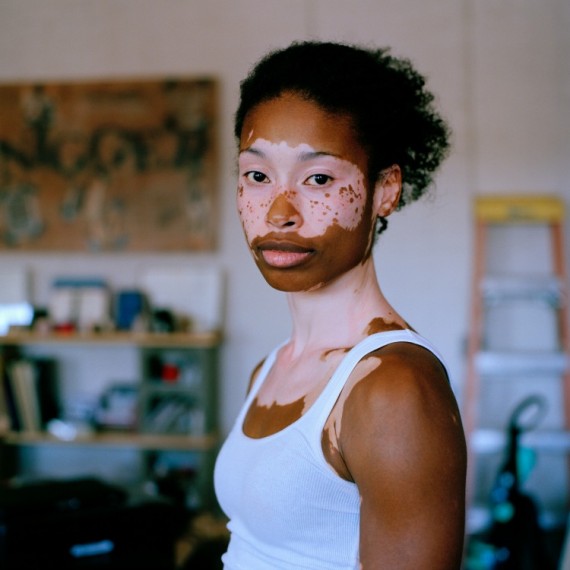 One Drop presents an arresting array of photos and personal stories of people of color, each of whom shares his or her experience of being black. You took most of the photos, and your own story is included.
It was hard to go so public with my personal story, but it's not something that I shy away from. This question of "Who are you?" just gets under your skin. I figured I could contribute to positive conversation that would challenge judgments, stereotypes and assumptions.
The many different ways in which people in the book choose to self-identify – "black," "mixed," "multiracial," "Afro-Latino" – makes one realize how complicated and personal questions of race truly are.
It's a big deal to have that choice. We're entering a moment where difference is definitely embraced. I think that's what the book is really good at capturing: these nuanced situations about what it means to be black.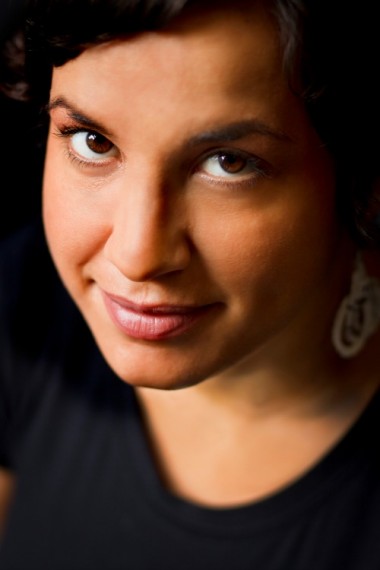 I definitely work in a documentary tradition but one that is involved and subjective. I try to incorporate my experience and personal journeys. As an artist, I try to capture the beauty of life in those every day "in-between" moments.
I enrolled because I wanted a theoretical background to give my artistic work a floor to stand on, so to speak. Now teaching visual arts and popular culture classes, my goal is to really open up students' minds to consider the world differently. My courses fall within FIU's Global Learning Initiative, which aims to expose every single student in the university to a variety of perspectives. I think that's changing the intellectual culture at FIU. You want graduates of FIU to be as broad-minded as possible.   ♦