Tiffany Yam was working in the athletic training department at her alma mater, Rutgers University in New Jersey, when she decided to continue her education and become a certified athletic trainer. After applying to several programs and receiving multiple acceptance letters, she was unsure where to attend. Her boss offered one piece of advice: Go to FIU.
"It's been a great experience," said Yam, who could not be happier with her choice.
She and fellow students are entering the workforce with better qualifications and more experience than their competitors. In fact, this summer, some of them are working to ensure that athletes like pro-football stars Peyton Manning and Adrian Peterson finish their training camps ready for repeat MVP seasons.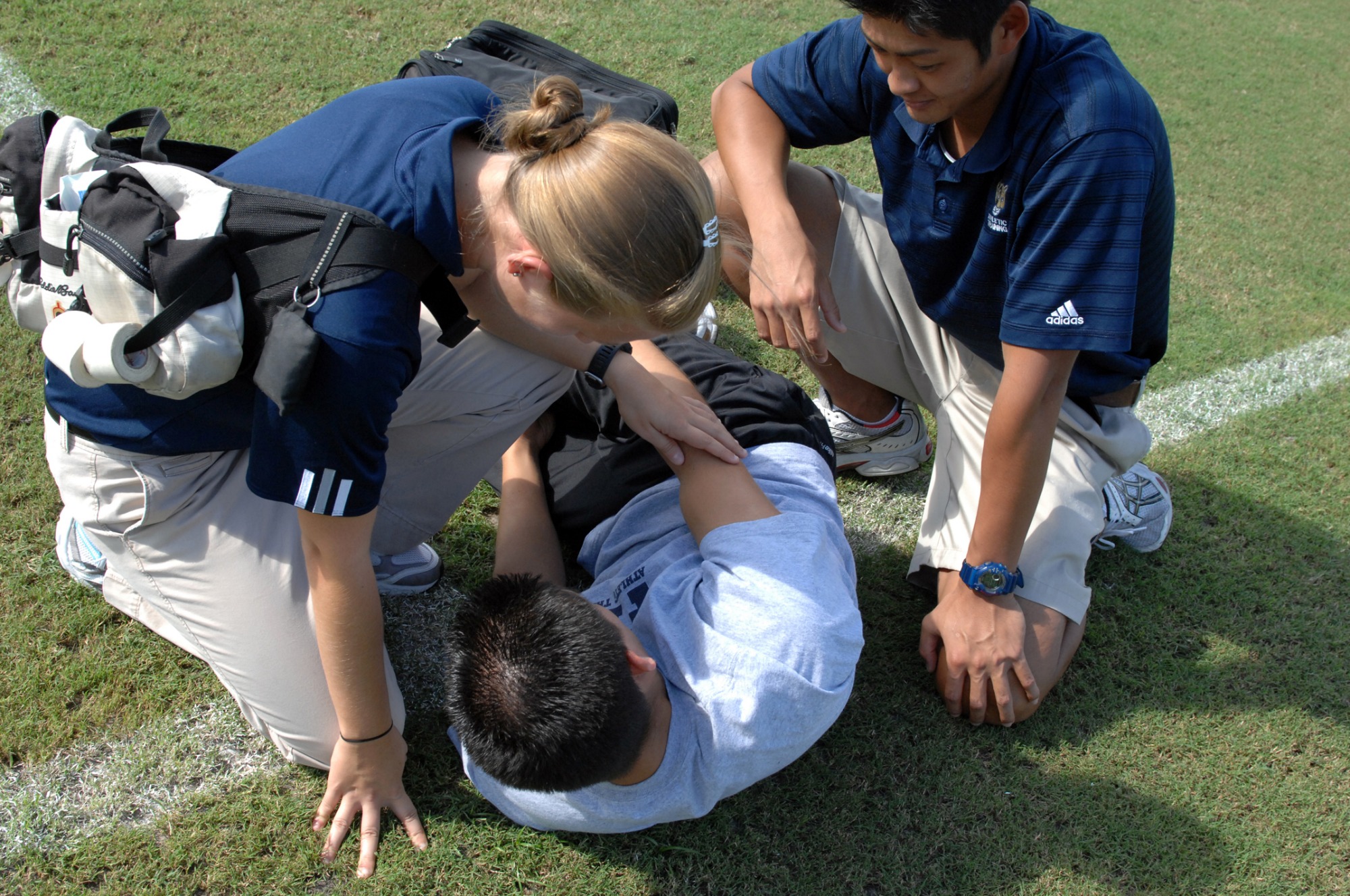 FIU's professional master's program in athletic training was launched in 2007 – one of just 29 in the country and the only in Florida – and in just seven years it has become one of the most well-known in the nation. Selection is competitive: Generally only 25 out of 80 applicants make it in, and failure is not an option.
A rigorous schedule has students spending half the week in class and the other half in clinical rotations with FIU athletic teams, at local high schools and in doctor's offices.
"I like the flexibility of our classes," Yam said. "We only have classes Monday, Wednesday and Friday. And we have two days for our clinicals. It allows us to see a variety of injuries."
Classroom time includes working with programmable, life-like mannequins that simulate the kinds of situations with which athletic trainers deal everyday: broken bones, cuts and trauma to organs. As students diagnose their "patients," classmates act out the roles of concerned parents, coaches and teammates to help create the often-chaotic atmosphere in which athletic trainers find themselves.
Such high-tech training boosts learning outcomes and increases confidence and critical thinking skills, says Jennifer Doherty-Restrepo, director of the program. The results: In the past three years, 100 percent of FIU graduates have passed their board certification exams on the first try.
---
Related: Athletic trainers play critical role in the health and well-being of student-athletes | Top surgeon cares for FIU student-athletes
---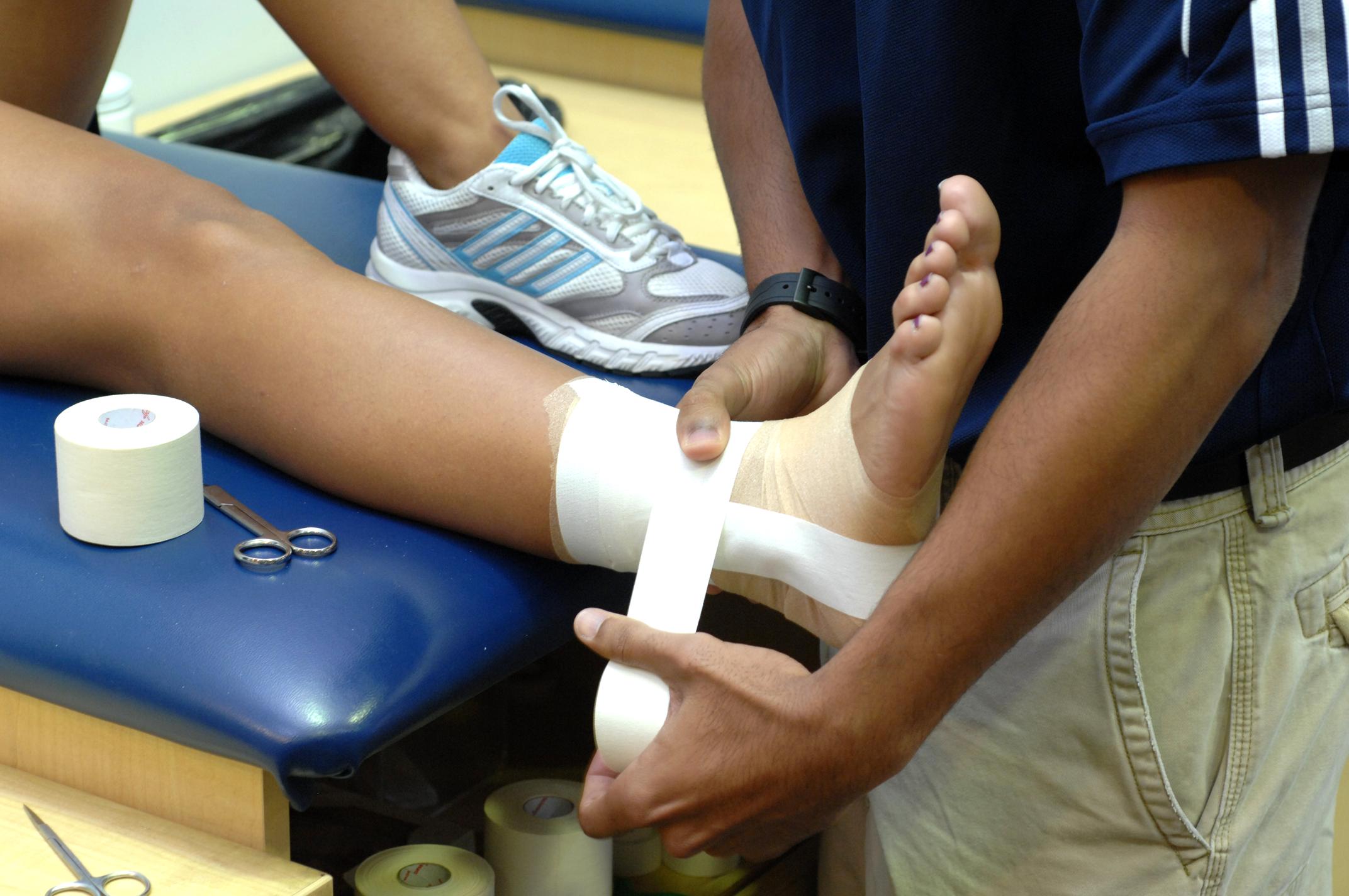 "FIU is way ahead of the game. Athletic training educators from other programs are looking to us to give them the how-tos to incorporate simulation into their programs," Doherty-Restrepo said. Department heads from Florida State University and Florida Gulf Coast University are among those who have visited campus to see what they can learn.
And an emphasis on evidence-based practice – a method that requires students to research injuries and understand the reasons for treatments instead of simply mimicking their instructors – prepares them to step into an environment where anything can happen. Students can be found on the sidelines during every game played at FIU and many local high schools. That level of activity is a key reason they are able to compete for and complete internships at fast-paced, high-visibility organizations.
Yam is currently an intern at NASA's Rehab Works program, which trains and rehabilitates what she calls "industrial athletes." She said she mainly deals with overuse and postural injuries from engineers who do not lift properly and desk jockeys who are mostly sedentary.
The need for athletic trainers in this area is continuing to grow: Companies like General Motors have started hiring them to evaluate workstation setups and potentially hazardous situations and to rehabilitate workers on-site in hopes of cutting healthcare costs and reducing worker's compensation claims.
"We provide the one-on-one contact that patients need," Yam said. "I'm loving it."
Meanwhile, student Elijah Bouldin is interning with the Minnesota Vikings, and a fellow classmate with the Denver Broncos – two nerve-racking positions.
"It's millions of dollars behind the people you're touching, the product you're touching," Bouldin said. "You don't want to mess up, but I think I'll be okay."   ♦