7 questions for immigrant-rights advocate Francesca Menes
February 24, 2015 at 12:00am
---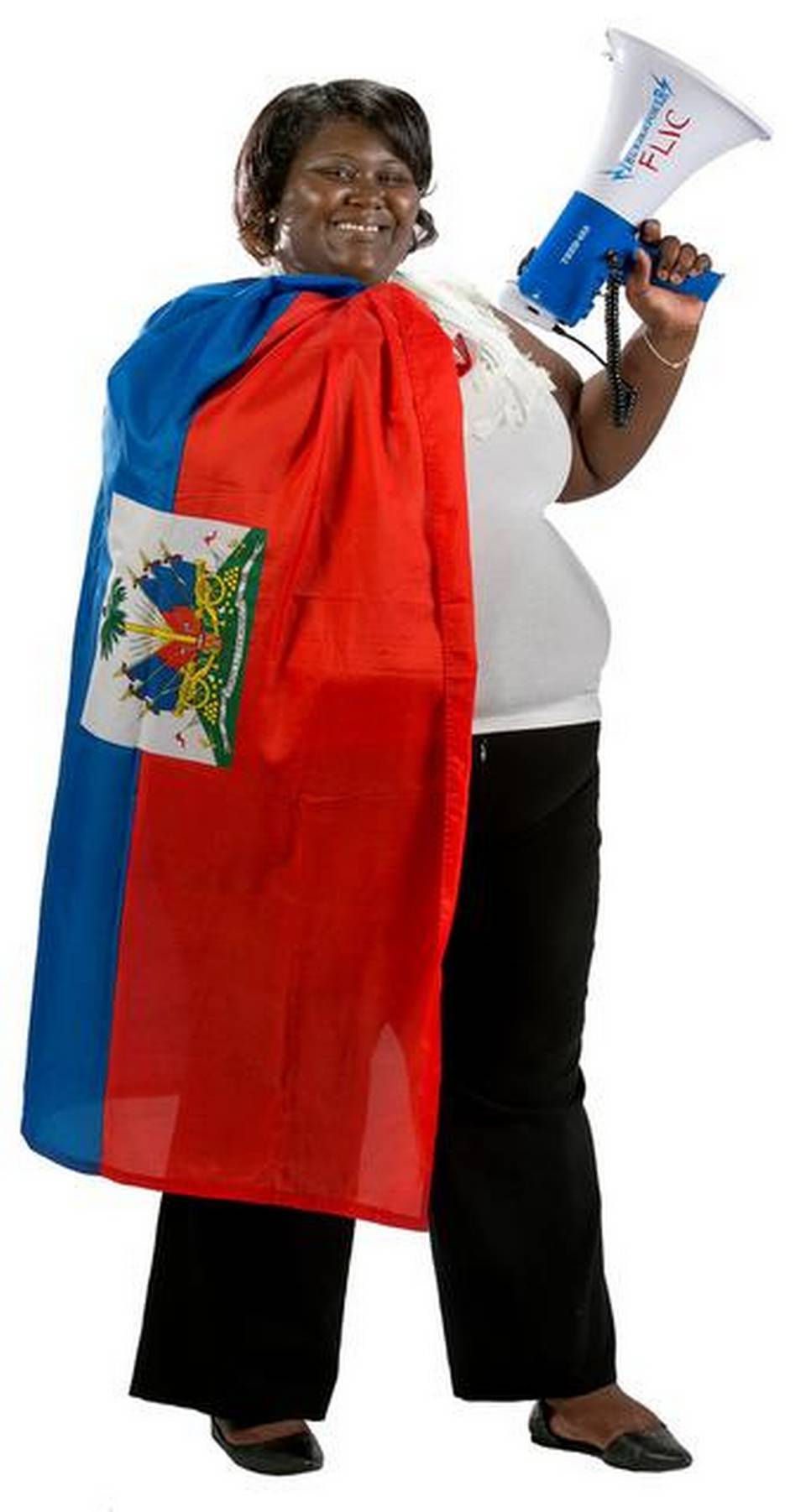 Miami native Francesca Menes '08, MPA '13 knows something about getting the job done. The policy and advocacy coordinator for Florida Immigrant Coalition, an alliance of more than 50 immigrant-rights organizations, she has quickly learned to navigate the political world in support of those who are often on the lowest rung of society. With undergraduate degrees in political science and women's studies and a master's in public administration, all from FIU, she holds appointments on Miami-Dade County's Community Action Agency Board and Commission for Women, and she serves as a vice president for the Miami-Dade Young Democrats. In November, the Miami Herald named Menes, 29, one of "20 under 40 Emerging Leaders in South Florida."
What motivates you to work on behalf of some of Florida's least enfranchised individuals and families?
I'm a child of immigrants. My parents came from Haiti. I was raised to be proud of my cultural heritage. I am thankful to work in a space that allows me to contribute to the rich and vibrant community of immigrants in South Florida and the state. I am humbled to be a part of this movement.
What would you like everyone to know about the people that you advocate for?
I would say they are the strongest people I have ever met. In some cases, they risked their lives to get here by boarding rickety boats and ships or crossing the desert. They leave their home countries to seek a better life for themselves and their families. They are beautiful and inspiring.
Immigration is such a hot-button topic. What do you say to those who don't wish to extend a hand to these new arrivals?
I remind them that our nation has been, and continues to be, built on the backs of immigrants, whether they came here voluntarily, by force through slavery or undocumented. Some had no choice but to come because of the harsh treatment and social and economic conditions they were experiencing in their homelands. We must find ways to accept them into our culture and our communities.
And what do you say to those you are trying to help?
I tell them, "I am here to provide you with the tools to make you feel comfortable so that I don't have to be your voice. I am your support so that you can share your own story."
What prepared you for the work you are doing?
I'm very thankful to FIU for the experiences that shaped who I am today. As a student I was a member of the political science and women's studies honor societies. I was active in Voices for Change, which is the Planned Parenthood action group at FIU, and in the FIU chapter of NOW. I also twice visited Washington D.C., once for a conference of women student leaders at Georgetown University and the other for a career-exploration trip.
I should also mention the impact of one of my favorite courses at FIU, "Social Movements, Gender, Justice." We had the leaders of social organizations coming to our class almost every week. They emphasized that one cannot look at issues just through a political lens but that we need to understand the human aspect of legislation.
You recently came to campus as part of Panther Alumni Week to speak with students in the classroom. What advice did you give?
Take the time to figure out what you want to do with your life. Take advantage of all FIU has to offer. Get involved and be active, not only on campus but off campus as well. Learning about the surrounding communities helps you grow and contributes clarity to the journey ahead.