Fall resurgence: Men's soccer, football and indoor volleyball on upward trend, offering hope for brighter days
December 12, 2015 at 12:00am
---
By Joel Delgado '12 MS '17 
One can make the argument that FIU's men's soccer program has the most impressive and accomplished history of any sports program in the university's history.
The program has been around since the university opened in 1972, winning two Division II championships in the early 1980s and making a memorable run to the NCAA Division I championship game in 1996.
Major League Soccer greats Steve Ralston, Robin Fraser and Tyrone Marshall all played at FIU during those golden years for the program, but those days have been gone for quite some time now.
At the time Head Coach Scott Calabrese was hired in 2014, it had been years since FIU had sniffed at the chance to compete in the Conference USA tournament and even longer since the team had an above .500 record.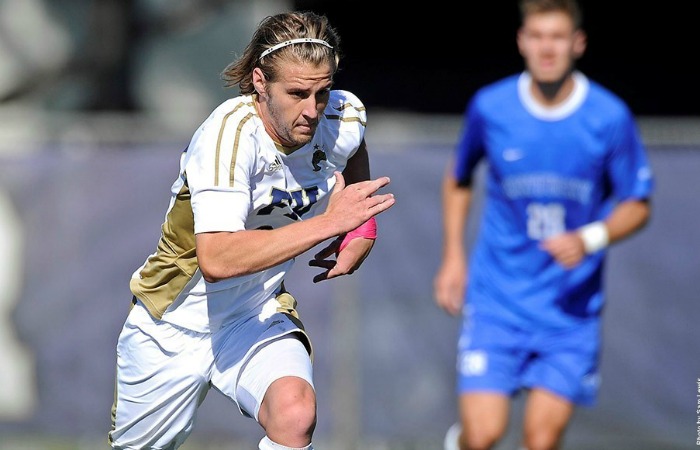 Calabrese was tasked with accomplishing what his recent predecessors had failed to do: bring back a sustainable winning culture to FIU men's soccer. And with the way his team has performed on the pitch this season, he may be close to doing just that.
In only his second year at the helm, the program is enjoyed its best season in years. The Panthers rapidly climbed up the national rankings while putting together an impressive seven-game winning streak, peaking at
No. 14 in the country in National Soccer Coaches Association of America (NSCAA) poll in early October.
"Everything was clicking during that period. We moved the ball incredibly well, we had tons of confidence moving forward and it was a great feeling," Calabrese says.
Success, however, brings with it a new set of challenges, including a large target on their backs from teams no longer overlooking FIU on the pitch.
"A lot of teams have adjusted to prevent us from being effective and that is actually something we're not used to," Calabrese says. "It's a different kind of challenge."
But after concluding the regular season with a 9-6-1 record and securing a spot in the conference tournament, the Panthers completed an improbable run through the tournament and clinched their first ever Conference USA championship after defeating Marshall 1-0 in the final.
By winning the conference championship, the Panthers earned an automatic bid to NCAA Tournament for the first time since 2004.
"They did everything that they were asked to do and more. They've earned it," Calabrese said after beating Marshall. "When you get in the tournament, it's just about an opportunity and the guys seized it."
But men's soccer isn't the only program this fall that is enjoying a resurgence.
Out of the cage
Football Head Coach Ron Turner inherited a program that was in shambles when he took over in 2013.
When he arrived, the memories of T.Y. Hilton making plays worthy of a SportsCenter Top 10 plays segment and helping send FIU to its only two bowl game appearances seemed to be nothing more than a distant memory.
Since then, it has been a slow – but steady – and often painful climb for the Panthers as Turner has attempted to reinvent the program.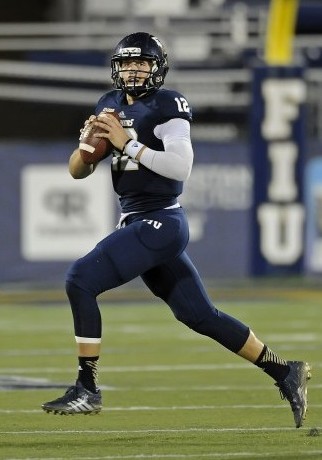 After winning just one game in 2013, the Panthers saw a noticeable improvement a year later thanks to the surprising play of several new faces and a stronger-than-expected defense, winning four games and losing a handful of others by less than a touchdown.
This season, a slightly more experienced but still relatively young Panthers squad matched last year's win total almost a month earlier than they did in 2014 and picked up their fifth win of the season against Charlotte on Nov. 7.
It's the most wins the program has had since the team earned a trip to the Beef O' Brady's St. Petersburg Bowl in 2011, and they've done so despite suffering a series of nagging injuries to starters in a number of key positions throughout the season.
"I don't know if I have ever been in a situation where I've had this many guys out because of injuries," Turner said. "It has definitely taken a toll, but I admire these guys and the perseverance they've had to put us in the position we are now."
Quarterback Alex McGough has played a huge part in that success since winning the job early on last year as a freshman. Now in his sophomore year, McGough has continued to impress and is in the midst of what could be considered the best season any FIU quarterback has ever had.
In 2015, McGough broke single season records for most touchdown passes (21), passing yards (2,722) and highest completion percentage (64 percent).
"It's a total team effort. When I make plays, that means my wide receivers are making plays," McGough said.
Many of the team's key contributors are still freshmen, sophomores or juniors, and as they continue to grow and develop, the program could be close to a breakout season.
"We've played well this year, we just have to make the plays when it really matters consistently," McGough added. "At some points we have, and at other points we've lacked that. If we come together and play as a unit, we can score a lot of points."
Finally clicking
The rebuilding process has been a bit slower for Indoor Volleyball Head Coach Rita Buck-Crockett, who came on board after the conclusion of the 2011 season. But in her fourth season that process finally seems to be showing glimpses of what could be a bright future on the court.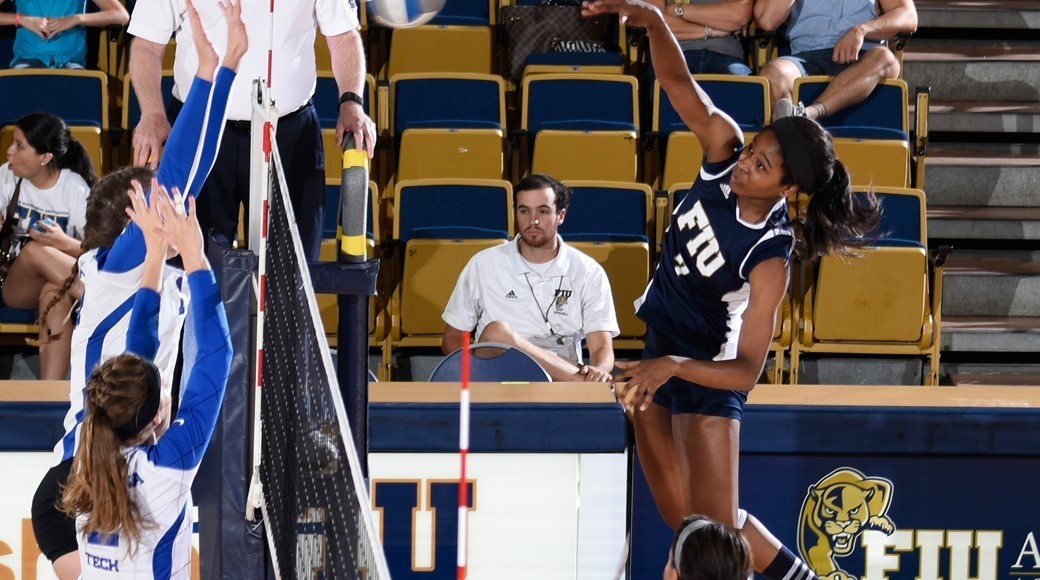 After enjoying several years of success thanks in large part to the duo of Yarimar Rosa and Natalia Valentin – today stars of Puerto Rico's national team – the Panthers failed to keep the momentum going after
their departures.
But with most of her starters returning with another year of experience, along with the addition of some key players such as Miami-Dade transfer Katie Hogan, Buck-Crockett was confident prior to the 2015 season that her team was poised for a turnaround.
Her optimism proved to be justified. The team finished the season with 15 wins – the highest win total in the Buck-Crockett era thus far – and a spot in the Conference USA Championships after missing out last season.
"Since I've been here, this is the best indoor team I've had," Buck-Crockett said. "I'm really happy with how the team is progressing. I think we're getting there – getting to where we want to be. We just have to keep moving forward."
A spark at home
Success at home has been an essential boost for all three programs this season.
The football team played well for most of the season at home, winning four of its five games at FIU Stadium. In those four victories at home, the Panthers won by an average 27.8 points.
The men's soccer team has won five games, earned one draw and lost just once in its seven home matches at FIU Soccer Stadium this season while the indoor volleyball team finished with an 8-7 record at FIU Arena.
"It's always really important to make your home field a fortress, where nine out of ten times you're going to get the result you're looking for," Calabrese said.
The recent success for each program, after an extended period of struggles and challenges, has begun to instill an essential ingredient for any coach trying to rebuild a program: belief.
"Our players believe in each other and they believe that we're doing the right things," Calabrese says. "When you have that kind of belief and that kind of foundation, you can continue to improve. And I expect us to continue improving in the years to come."