Portrait of the artist-turned-curator: Alumnus wears his heart on his sleeve at Art Basel Miami Beach
December 14, 2015 at 12:00am
---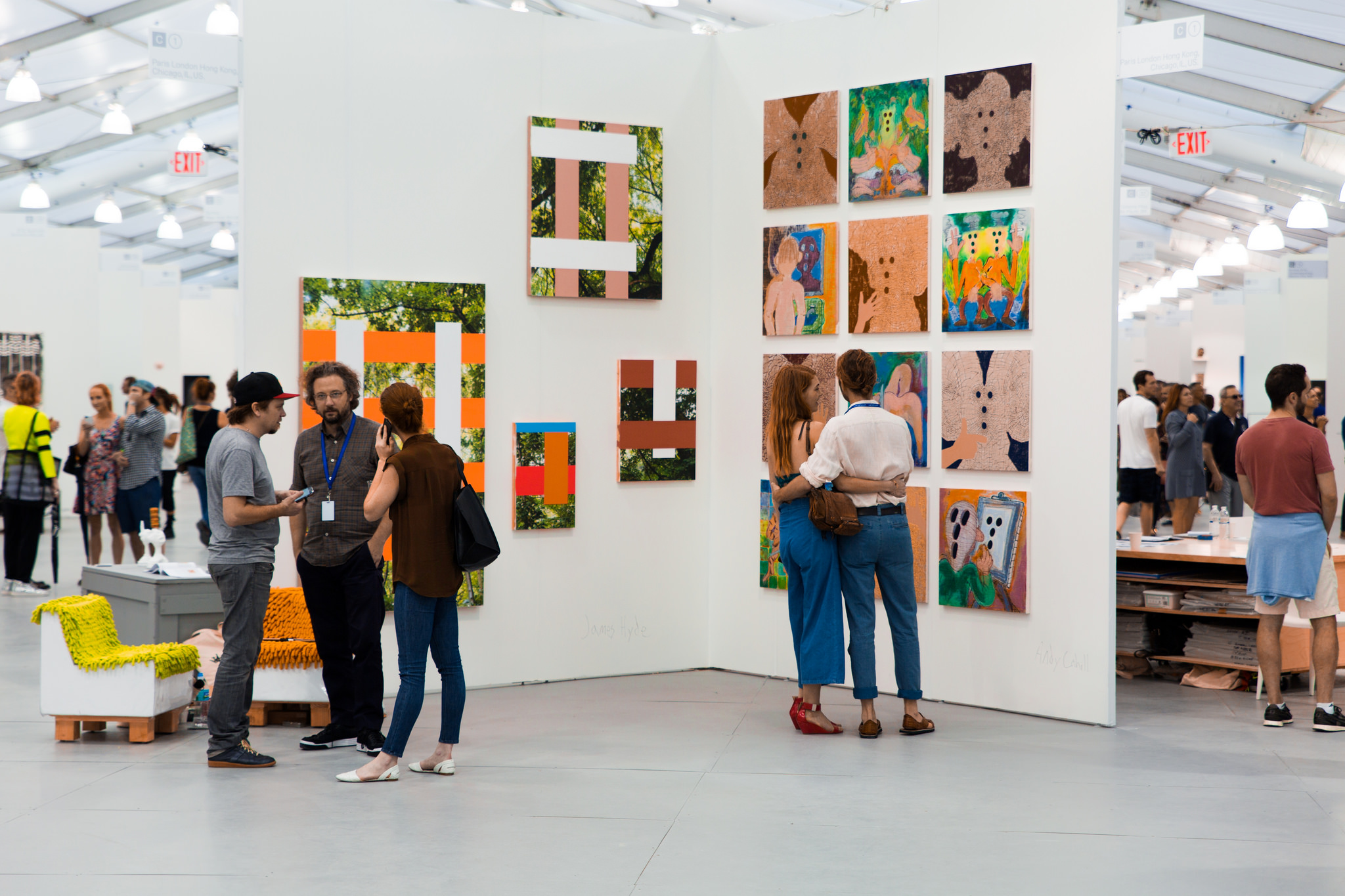 Omar Lopez-Chahoud '90 takes joy in introducing up-and-coming artists to the masses
The glitz and glamour that accompany one of the world's largest gatherings of art—think celebrities and late-night after parties—resonate little with Omar Lopez-Chahoud. Despite his intensive involvement with the scene that surrounds Art Basel Miami Beach, held earlier this month, he does what he does for one reason alone: love.
Since 2012, the independent curator has directed a critically acclaimed concurrent fair, Untitled, that this year corralled works represented by 127 galleries and museums from more than 20 countries.
"I'm always looking after the artist," he says, exhausted but happy as hundreds—later in the day it would be thousands—walk through the stunning, high-ceilinged, temperature-controlled tent in which it all took place. "As curators, we try not only to put a show together, but we become almost like the advisor, the guide, the shepherd."
Much of that sensibility, an almost-paternalistic approach to nurturing the next generation, comes from Lopez-Chahoud's own background as a painter. Trained in France and then at FIU, Yale and the Royal Academy of Arts in London—he left behind his own art for good more than a dozen years ago—he recognizes the inherent difficulty in making a living from creative production, so he champions new work wherever he can.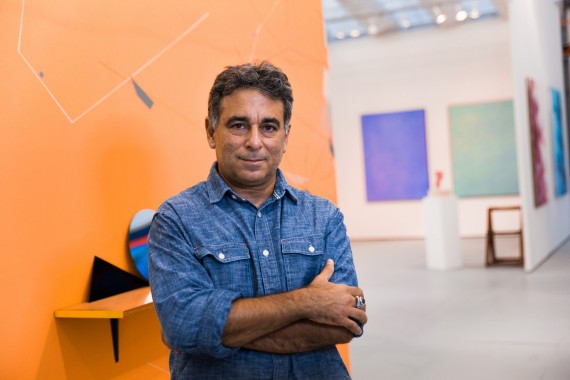 Based in New York, Lopez-Chahoud has curated shows around the world. Earlier this year he worked on a "grassroots" exhibit with artists in Nicaragua and brought together a cross section of contemporary works from Central America for an exhibition in Washington, D.C. He also curated a show for Columbia University's MFA program that, he says, gave him special joy as he interacted with young artists just starting out. In between he traveled to Paris, Venice, Montreal and elsewhere to connect with artists, gallery owners, museum directors and others to discover "art that has integrity, that is well researched," he says, art that he felt should make an appearance in South Florida.
"It could be very quiet art, or it could be about ideas or even touching upon the social and the political," he says. "Art that is important, significant. This is what I have tried to do here."
Within the 50,000-square-foot temporary space set up on the sand at Ocean Drive and 12th Street—where a mix of fancily clad art aficionados and flip flop-shod tourists together braved the grainy terrain—art director Lopez-Chahoud, with help from two assisting Parisian curators, gave the curious public something to see.
Among the intriguing finds on display: flat, wall-hung geometric metalworks painted so as to appear to float in mid-air; a nearly 12-foot-tall stack of slipcovered books; a video of someone sweeping dirt and detritus under a rug of live green sod; a wall-mounted cabinet of found objects; a wooden table strewn with shells and other small specimens begging for inspection.
What Lopez-Chahoud wishes for each of the artists behind these pieces, many of whom are lesser known than their peers in the official Art Basel show at the convention center: "that their works go to important collections, museum collections, because we want to make sure that these works are well taken care of for future generations and that people can have them as a reference of what our time, the present time, was like."
Exuding calm and quick to show kindness—a cousin interrupts him at the fair to introduce a friend and he warmly obliges, despite a line of others pressing for his time—Lopez-Chahoud keeps a tight and hectic schedule. Meeting at the fair with big-time collectors and visiting curators, giving them personal tours and making important introductions to others in the business, he speaks sincerely of wishing to create opportunities for the artists, helping to develop their careers and giving everyone else the chance to share in the treasures.
"At the end of the day, the idea is that many of these works end up in public displays. Museums are where a lot of this art goes, [art] that is owned by the community. The community has access to it," he says, "and that's the idea."