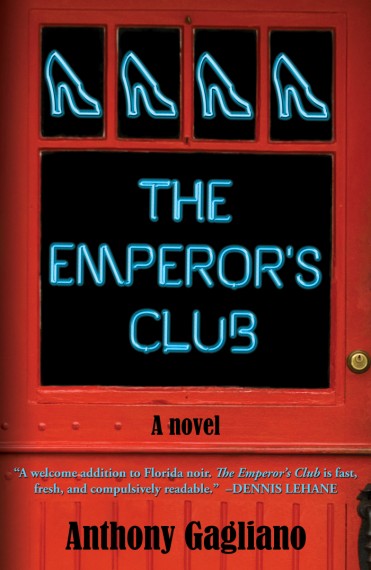 In 2009, alumnus Anthony Gagliano MFA '02 suffered a stroke and died, leaving his second crime novel unfinished and the fate of fictional ex-cop Jack Vaughn, the series' main character, unknown.
Having been fans of his first novel, the critically acclaimed Straits of Fortune, Gagliano's former creative writing professors, Les Standiford and Dan Wakefield, took on the task of bringing Vaughn's unfinished story to a close by completing his second manuscript, The Emperor's Club. With professor John Dufresne serving as the book's editor, the three finished the novel.
Finding a publisher willing to consider The Emperor's Club wasn't easy, though, as publishers typically expect authors of mystery and suspense thrillers to create a series out of their lead characters. But after three years, Dufresne turned to his colleague at MidTown Publishing in New York and found the publisher the book needed.
Click "play" to hear Dufresne, pictured above, read from the opening chapter of The Emperor's Club. Galgiano's widow has arranged for its proceeds to benefit FIU's Creative Writing Program.
---
Read the full story: Alumnus' crime novel completed five years after his death