Faculty mentor their colleagues in a newly expanded program
November 1, 2016 at 12:00am
---
Kathy Quardokus Fisher was finishing her post-doc studies at Oregon State University in readiness for a move to FIU, where she had accepted an assistant professorship in the Department of Earth and Environment. Shortly before she and her husband embarked upon their cross-country trek to Miami, she received an email from her soon-to-be boss. Chair René Price was encouraging her to join FIU's Faculty Mentoring Program (FMP), a voluntary program for junior faculty members.
"I'd participated in workshops as a post doc, so I knew that finding a mentor, especially one outside of my own department, was important," says Quardokus Fisher. "For me it was a no-brainer."
She was matched with Geoff Potvin, a senior assistant professor coming up for tenure in the Department of Physics. Both colleagues are in the College of Arts, Sciences & Education (CASE).
"While we are in different disciplines, we're in the same eld and both affiliated with the STEM Transformation Institute, which makes for a great fit," says Potvin. He was a mentee himself and found the experience worthwhile. "Mentors give you a fresh perspective that's really helpful," he says. He signed on to become a mentor this year.
The program's goal: to prepare young faculty to take on increased responsibilities and meet expectations. Teaching. Research. Securing funding. Forging collaborations. And doing it all, in many cases, in a completely new setting. It can be overwhelming.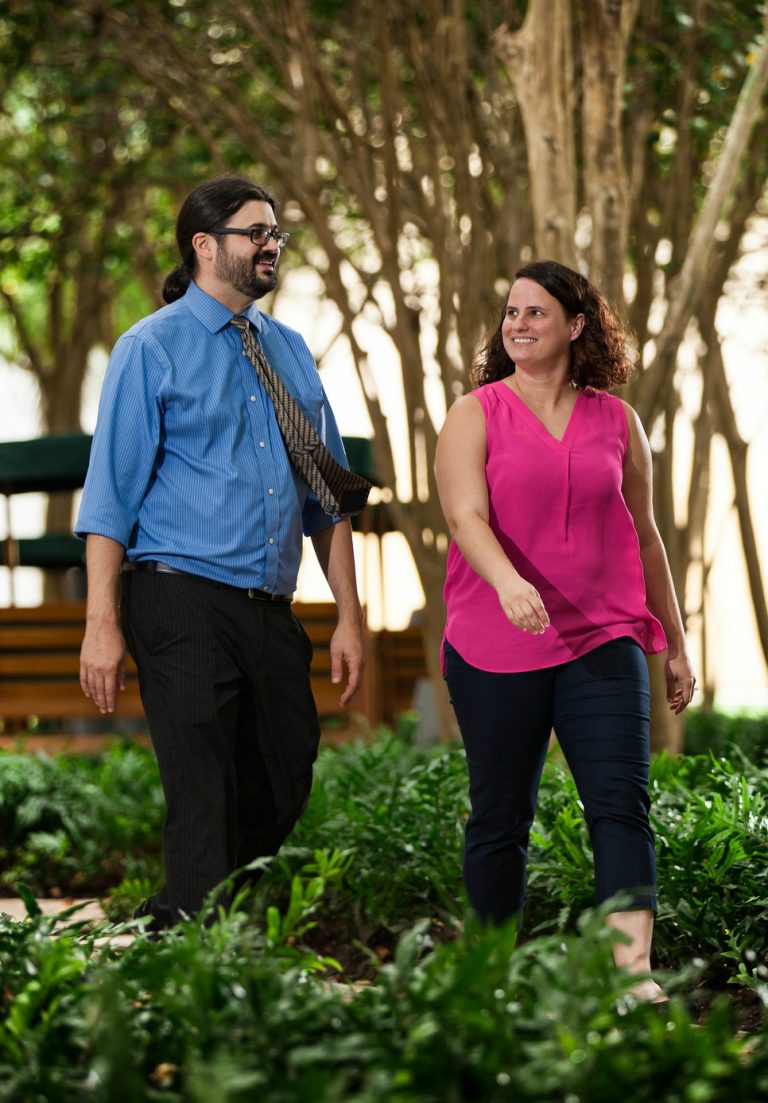 Proven Track Record
Then an associate dean, Suzanna Rose had already spent 20 years consulting nationally on the issue of faculty development by the time a 2010 survey found that FIU faculty considered mentoring inadequate. In response, then-Provost Douglas Wartzok asked the colleges to create their own mentoring programs. Rose volunteered to create one in CASE.
"I thought I should take what I'd been doing consulting and bring it home," she says.
Her mentoring program has been so successful the last five years that Provost and Executive Vice President Kenneth G. Furton recently created the Office to Advance Women, Equity and Diversity. Under the direction of Rose, who is now associate vice provost, FMP has expanded to include all university faculty and post docs.
"People were so enthused about the program [when it first began]," she says. "It's not that departments weren't providing mentoring, I just think the experiences were uneven across departments." Rose spends hours matching mentees with mentors who are different enough to provide "a fresh perspective," as Potvin puts it, yet similar enough in disciplines or fields to understand the challenges particular to that mentee. Many participants stay with their mentors for years.
Recently, the FMP program joined forces with FIU's Office of Research and Economic Development (ORED) to support young researchers. ORED already offers workshops to faculty, but this new collaboration has translated into greater interaction with them. More new faculty are participating in informational meetings as well as internal and external reviews prior to preparing grants, thereby increasing the competitiveness of grant applications.
Participants in the faculty mentoring program also attend mentor-mentee luncheons, summer planning workshops and workshops on writing testable hypotheses and National Science Foundation and National Institutes of Health grants.
The Future Looks Bright
The 2016-17 cohort is the largest one yet: 85 mentee-mentor pairs, including 18 new assistant professors and 65 assistant professors in their pre-tenure years.
"FIU is so big that sometimes we get insulated in our own departments," Rose says. "This gives faculty an opportunity to meet people outside of their discipline, which leads to some really interesting collaborations."
This year she hopes to introduce faculty writing groups, and next year she's planning on rolling out a faculty mentor program for instructors. The driving force behind all of it is to bring faculty together to draw upon each others' strengths to create a more positive career experience and, ultimately, a stronger FIU.  ♦