FIU at I-75 keeps BA degrees in sight for transfer students
---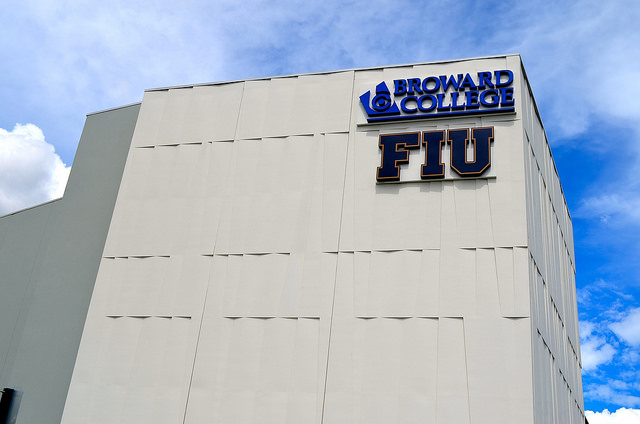 FIU has teamed up with Broward College to share space and open doors to ever-greater numbers of students.
Working side-by-side in a shiny office building, the college and university are serving young people at an outpost located off Interstate 75 in Broward County, about 30 miles north of the Modesto A. Maidique Campus. The site opened two years ago and fills an important niche.
Broward College is FIU's second largest pipeline of transfer students, after Miami Dade College. While FIU offers only a handful of undergraduate and weekend graduate programs at the location, the university has established a presence designed to encourage and support Broward College students. The hope is that while they are working toward associate in arts degrees, students will think about the next step of the educational journey.
"We want to make sure to reinforce that notion of 'complete your AA and then come visit us,'" says Marisa Salazar, director of what's known as FIU at I-75. (Broward College references the location as Miramar West Center, in keeping with its multiple locations within the country.)  "I don't view us as competitors," she says of FIU's relationship with the college. "It's complementary."
Agrees Yolanda Brown, until recently the associate dean of partnership centers for Broward College and now a dean of student affairs, who helped get the location off the ground. "I think it's a great thing, and it's working very well for us," she says of the institutions' partnership. From the first to the second year of the college's operation there, its full-time enrollment grew by 15 percent, to nearly 2,200. FIU has seen the number of students enrolling in its courses there grow 31 percent in the same time period, to 1700.
"Transfer-ready"
Broward College has classroom and office space on the building's first two floors, and FIU on the two above. Up there, interested students will find an advisor who specializes in preparing them to transition to FIU when the time comes. (Previously, for 11 years, FIU held primarily evening and weekend classes at the Broward Pines Center but has closed that location.)
"What we're trying to do is make them truly transfer-ready," says Janie Valdes, FIU's assistant vice president for Undergraduate Education. "Basically, we want the transfer process to be the most seamless pathway possible for students."
That means giving them access to an FIU advisor while they are still taking lower-division courses at the college level. The advisor can help a student select the pre-requisites that, down the road, will set him or her up to go directly into an FIU degree program. Without such early counseling, a student might well complete an AA but not have the right foundational courses to immediately qualify for entry into his or her chosen major, Valdes explains. Such a delay could mean lost time and additional expense as the student works to fill gaps in his or her coursework. FIU has created detailed transfer guides to help students avoid just such problems.
A commitment to transfer students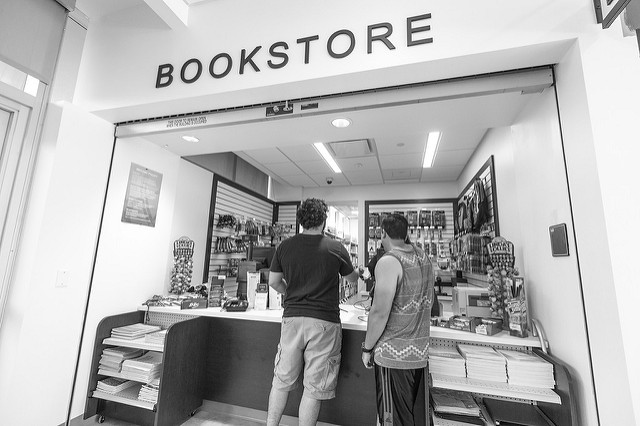 The FIU at I-75 site serves as a tangible sign of FIU's long-standing commitment to helping transfer students achieve their ultimate goal. Nearly 9,000 arrive at FIU each year from institutions around the state and beyond. (FIU is sixth in the nation in transfer-student enrollment according to US News and World Report.)
A key way in which the university has made the transition easier and more attractive for Broward College and other local transfer students: the new Connect4Success program (an update of the earlier Dual Admissions Program), which builds upon research studies and incorporates national best practices that support getting young people to the bachelor's degree.
The program invites high school graduates who choose to start at any of four local colleges (Broward, Miami Dade and Palm Beach State as well as Florida Keys Community College) to simultaneously secure their spot at FIU by pledging to earn an AA within three years and then continue at the university.
While the university whole-heartedly encourages freshmen enrollment at FIU, the administration likewise recognizes that for some students the college-university combination works best, whether for academic reasons or financial ones. The Connect4Success program is designed to keep the prize of a full baccalaureate degree within reach, Valdes says, by removing the perception of a hard break between the first and second halves of students' higher education careers. And establishing a plan early on to continue their undergraduate learning encourages students to stick with it.
"It was very, very beneficial," says Carl-Ashlie Michel of the continuity offered by the program. Now an FIU senior majoring in psychology and criminal justice, the Broward College graduate explains that she found motivation to keep up her grades and participate in extracurricular activities because she understood she was on a path she to a full undergraduate degree. "I always wanted to go to a four-year college, and knowing that I just needed to knock out two years and then I would be in the same situation as all of my friends attending four-year colleges, it was awesome."
Among the perks of entering the Connect4Success program: Besides access to an FIU advisor, students can get an FIU I.D. card, attend FIU athletic events at no charge and use the libraries at MMC and BBC, all while taking their lower-division college courses. (Those in Connect4Success are also eligible for scholarships specific to the program.) In Michel's case, the early affiliation with FIU allowed her use of the University Learning Center's tutoring services to help her pass a Broward College statistics course en route to earning an AA.
"A lot of opportunity"
FIU has a proud history of serving underrepresented groups and those who are the first in their families to work toward academic degrees. Its dedication to these populations has made the university a standout nationally. Organizations and publications regularly cite FIU's success in graduating Hispanic Americans (ranked first in the county for both bachelor's and master's degrees) and black engineers (ranked fifth), for example.
In keeping with this spirit of inclusiveness and as part of its current strategic plan, FIU has established goals that include increasing overall enrollment and helping transfer students to earn BA degrees within four years of starting at the university. And FIU at I-75 will play a role in achieving both. The surrounding area is experiencing tremendous growth, with residential development in and around the Miramar location in high gear amidst equally busy commercial construction.
"There's a lot of opportunity," Salazar says of the building boom's potential to boost FIU's numbers. And she adds, "When you talk about northwest Broward, you're also talking about a population that values education." Nearby Weston, for example, is home to a large percentage of high-income professionals, and other cities boast a significant percentage of immigrants looking to help their children succeed.
The undergraduate offerings at I-75 currently are limited to the areas of business, liberal studies, psychology, criminal justice, public administration and construction management. Most students who transfer to FIU will take the bulk of their classes at MMC, at BBC, online or in some combination of the three.
For those who live nearby and have an interest in the available courses, the convenience makes the location ideal. "It's quiet. It's not so big," says senior psychology major Natalie Salcedo, who has taken four courses at FIU at I-75 and appreciates the comfortable study spaces and lack of crowds. The easy-in-and-out makes for a nice contrast to the frenetic atmosphere on FIU's two busy campus, she adds. "You can kind of do your own thing." ♦