FIU Magazine
is now available to read on Apple and Android smartphones and tablets, putting the story of FIU at your fingertips.
The new, mobile-friendly magazine was designed to bring FIU Magazine further into the digital world and meet readers' requests for a more portable publication.
"The mobile app merges the print and online editions of the magazine," said editor Karen Cochrane, "and it gives readers access to exclusive, interactive content."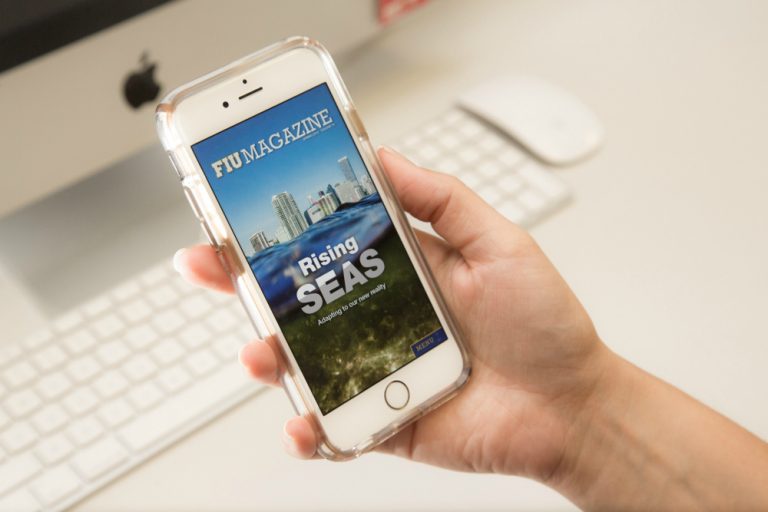 It brings the story of FIU to life through video streaming, photo galleries, audio, 360-degree virtual tours and more, giving the reader a whole new multimedia experience that can't be found in the printed magazine.
FIU Magazine is available for download within the "FIU Magazine" app in the App Store and the Google Play store. Once the app is downloaded to your phone or tablet, simply download the current edition of the magazine within the app, and it will be available to read wherever you take your mobile device—whether you are connected to Wi-Fi or not.
Through the mobile edition, readers can connect directly with FIU Magazine's social media, making sharing and commenting on stories easy. The app also provides the magazine's creators with information on the most popular stories and features, which means that over time, content can be better tailored to readers' interests.
To download the FIU Magazine app, click the following links:
Like FIU Magazine on Facebook to stay updated on university news and connect with fellow Panthers, and click here to subscribe to the magazine newsletter.