Photo by Doug Garland '10
FIU's Diaz-Ayala Cuban and Latin American Popular Music Collection comprises more than 100,000 items, among them books, sheet music and thousands of records.
The Latin Grammy Cultural Foundation has awarded FIU Libraries a grant to digitize some of the oldest and rarest recordings. The project will make available on the internet the best examples of popular music from various countries between 1900 and 1929. Among the highlighted musical styles: danzón, bolero, rumba and foxtrot.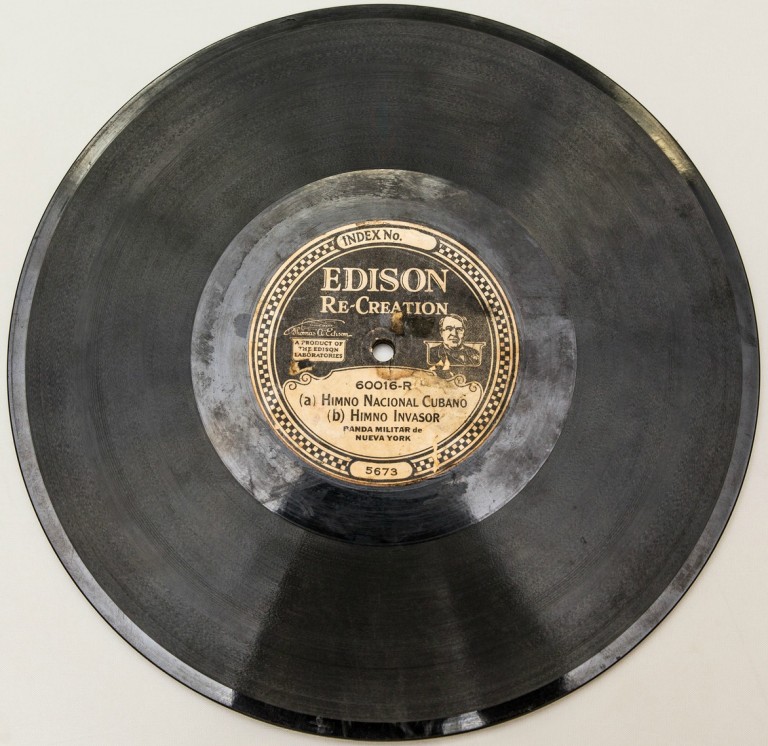 Librarian Veronica Gonzalez, who specializes in working with the collection, says that digitizing will make the music accessible to those who wish to study, for example, song lyrics as a primary source of information.
"They can do research through music, not just research about music," she explains. "Research about history, about social issues of the time, politics. Many disciplines can be researched through the recordings."
The oldest, made in New York in August of 1900, features Cuban soprano Rosalia "Chalia" Herrera singing the Italian "Il Bacio." The song can be heard in the accompanying video. Other recording in the collection can be heard at the links below.
"El automóvil" by Enrique Peña
"El testamento" by Adolfo Colombo and Claudio Garcia
"Mama Teresa" by Adolfo Colombo and Claudio Garcia
"Zapateo y punto cubano" by Pablo Valenzuela