All of FIU will be tuning in to the 2016 Olympics with an eye toward catching current students and alumni participating in the world's largest sporting event. Among the more than 10,500 athletes at the games will be several with direct ties to the university. Read about them here and cheer them on to glory over the coming weeks.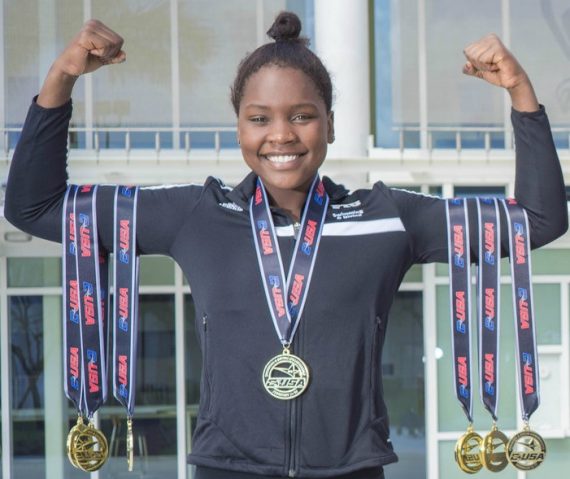 Naomi Ruele – Team Botswana – Swimming (50-meter freestyle)
OLYMPIC UPDATE: Naomi Ruele finished fourth in her heat with one of her best times: 26.23 seconds. She did not advance to the women's 50-meter freestyle semifinals.
After completing one of the best freshman campaigns in FIU swimming and diving program history, Naomi Ruele will represent Botswana at this year's Olympics.
This season at the Conference USA Championships, Ruele tallied gold medals in all seven events she swam and set three school records (and the all-time C-USA meet record in the 50-yard freestyle in 22.23 seconds) over the three-day tournament to help the Panthers win their second straight conference title.
Ruele was named Conference USA Swimmer of the Year and went on to become the fifth Panther swimmer to ever compete in the NCAA Championships in March. She will compete in the 50-meter freestyle preliminary heats on Aug. 12. Her heat is scheduled for 12:20 p.m. EST and can be watched live on NBC or via live stream on NBCOlympics.com. Read more.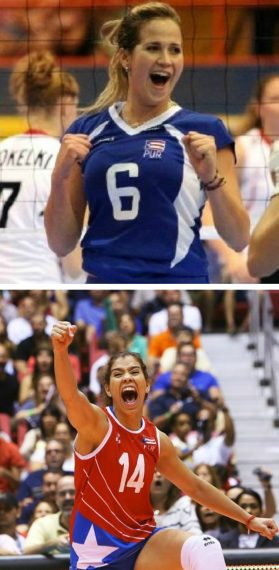 Yarimar Rosa and Natalia Valentin – Team Puerto Rico – Volleyball
OLYMPIC UPDATE: Underdogs in the competition, Puerto Rico's women's volleyball team finished sixth in the preliminary pool. They did not advance.
The former FIU volleyball duo of Yarimar Rosa and Natalia Valentin will be teammates on the Puerto Rico team.
Rosa and Valentin played three seasons together at FIU from 2007-2009, compiling a 79-19 record during that span and helped turn the Panthers into a volleyball powerhouse in the Sun Belt Conference, leading the Panthers to the NCAA Tournament two years in a row.
Rosa set the all-time FIU record in kills (2,083), or non-returnable plays, and earned All-American honors three times during her collegiate career. Much of her success would not have been possible without Valentin, who set up many of those signature Rosa kills and shattered the all-time program record for assists with 4,413.
They have since gone on to successful professional volleyball careers in Puerto Rico and overseas. Rosa, Valentin and the rest of the Puerto Rico team open up the preliminary round on Aug. 6 against the United States at 4:05 p.m. EST. The match will be aired nationally on NBC. Read more.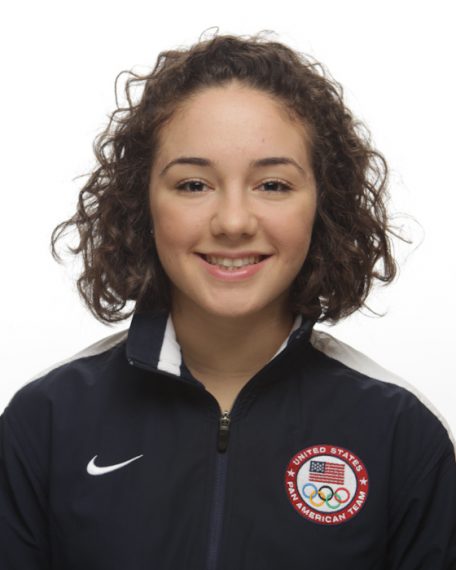 Angelica Delgado – Team USA – Judo
A first-generation American of Cuban heritage, the 25-year-old psychology and health-care administration student will be competing in her first Olympic Games this year.
Ranked No. 25 in the world and called the "queen of South America" by her coaches, Delgado is a three-time national champion and two-time Pan American Games bronze medalist and won the silver medal at the 2015 Pan American Championships.
Delgado began to study and practice judo at 9 years old at the insistence of her father, Miguel, who was a member of Cuba's national judo team. She will compete in the Women's 52kg class and will face Mongolia's Tsolmon Adiyasambuu (world ranking No. 16) in the Round of 32 at 9:21 a.m. EST. Should she advance, No. 3 seed Misato Nakamura (JPN) would await her in the Round of 16 later that same morning. You can watch her compete via live stream on NBCOlympics.com.
For the third consecutive Summer Olympics, Ronald Forbes will be representing the Cayman Islands in Rio this year.
At FIU, Forbes was a two-time All-American and set the program record in the 110-meter hurdles (13.63) at the 2008 NCAA National Championships during his senior season. Months later, he was the flag bearer for his country at the 2008 Olympic Games in Beijing.
Earlier this year, the alumnus set the Cayman Islands record in the 110-meter hurdles at an event in Clermont, Florida, recording a personal-best time of 13.36 to secure his invitation to this year's Olympics. The first round men's 110-meter hurdles will begin on Aug. 15 at 7:15 p.m. The event will be streamed live on NBCOlympics.com.
The 27-year-old Brazilian midfielder played two seasons for FIU women's soccer, leading the team in scoring with seven goals in 2009, including the game-winner against then-Sun Belt Conference rival UALR to help the Panthers break the program record for most conference wins in a season (7).
Moreno made her debut with the Brazilian national team in 2013 and has been a staple for the team ever since, making 29 international appearances and scoring two goals. Last year, she participated in the 2015 FIFA Women's World Cup in Canada and helped her nation win gold at the 2015 Pan American Games.
Brazil's opening game in group competition against China will be played Aug. 3. They will then play Sweden on Aug. 6 at 9 p.m. EST (airing on NBCSN) and South Africa on Aug. 9 at 9 p.m. EST. View the full women's soccer tournament schedule here.
The former FIU men's track and field standout Aubrey Smith will be participating in his first Olympics, representing Jamaica in the long jump. He will be one of 63 athletes who will compete for during this summer's Olympic Games in Rio de Janeiro.
In his two seasons at FIU from 2012 to 2014, Smith left his mark by setting the program's outdoor record with a 7.80-meter long jump that helped him earn a silver medal at the 2014 Conference USA Championships.
The long jump qualifications begin Aug. 12 at 7:20 EST and will be live streamed on NBCOlympics.com.