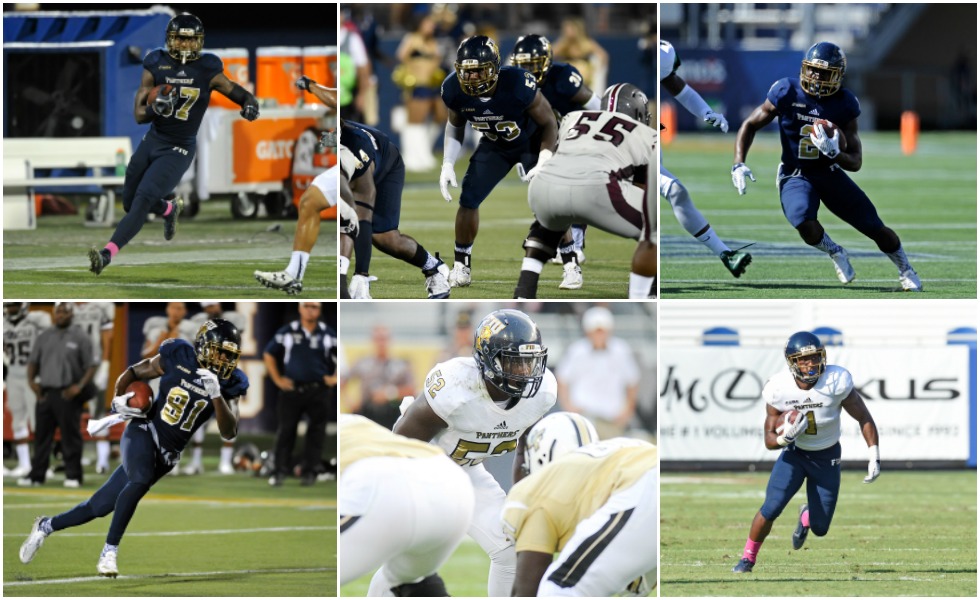 The injury bug was not kind to  FIU football last season.
Again and again, a number of key Panthers went down, hampering FIU's chances of qualifying for its first bowl game since 2011. In the end, they finished one win short.
But in the process, a number of players were thrust into action and gained valuable experience while their sidelined teammates were on the mend.
The injuries that plagued the Panthers in 2015 may well have resulted in a better team, overall, in 2016. In adjusting for players who sat out, FIU amassed a breadth of experience and depth the program has not seen in years.
The question remains: Will it be enough to lead the Panthers to a bowl game this winter?
Here are six Panthers to watch who may help them get there:
John Smith
Despite injuries piling up on the Panthers last season, the team still found away to remain in the hunt for bowl eligibility late in the season. But the final straw may have been losing Jonnu Smith for the final four games due to a sprained knee.
The 6-foot-3-inch, 232-pound tight end enters his senior season as arguably one of the best receiving tight ends in the nation and has built a reputation for being one of the most difficult receivers for opposing defenders to bring down after making a catch.
He has been a key weapon in the Panthers' offense the past three seasons and could be attracting the attention of NFL scouts this fall.
"He creates a lot of problems for defenses and to have him back and healthy has been great for us," says pass-game coordinator and wide receivers coach Kort Shankwelier. "He's become a very good leader for us. Having a guy like him on the field, he commands a lot respect."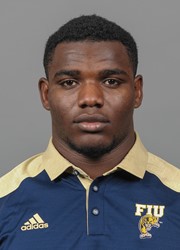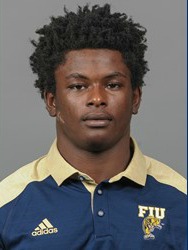 Alex Wint & Treyon Williams
FIU's linebacker corps enters the 2016 season as the most experienced group in the Panthers' defense, and leading the way will be junior Alex Wint – the team's leading tackler in 2015 – and senior Treyvon Williams.
"They're the ones running the show out there. They are taking pride in being leaders," says defensive coordinator and linebackers coach Ron Cooper. "They are very talented, very tough and they stop the run really well."
Throw in senior Davison Colimon, who missed nearly all of last season after suffering a season-ending injury in the 2015 opener against UCF, and the Panthers' linebackers could be a force to be reckoned with in Conference USA.
With the defensive line losing most of its starters from a year ago, the linebackers could play a bigger role in the pass rush and stopping the run at the line of scrimmage.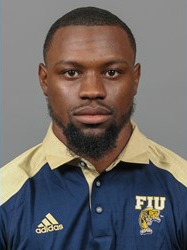 Thomas Owens
Last year was a breakout season for wide receiver Thomas Owens, known as "T.O." by coaches and teammates.
He led the team in receiving yards (638) and tied the school record for touchdown catches (8) in a season, emerging as one of quarterback Alex McGough's favorite targets. A prototypical possession receiver with steady hands, he may be able to build on those numbers in his junior season as he continues to build chemistry with McGough.
"He's improved his route running and having that added dimension makes him a guy who Alex can trust to be where he needs to be and put the ball in his hands," Shankwelier says.
Anthony Jones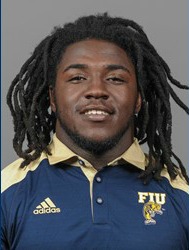 Sophomore running back Anthony Jones showed potential as a playmaker during his freshman season. This year he may have an opportunity to shine some more, particularly on special teams.
In a limited role, Jones averaged 23.3 yards on nine kick returns last season, and this season he will most likely be called upon to take over a bulk of the kick return duties that mostly fell to former player Richard Leonard '15 over the past few seasons.
And as a rusher, he may also see more action behind lead running back Alex Gardner (see below). With the kind of speed he possesses, it's not a stretch to see 2016 being a breakout season for Jones.
"His understanding of the offense has picked up tremendously and that's helped him play a lot faster," says running backs coach Tim Harris Jr. "With the playmaking ability that he has, we're excited to see what he can do for us this season."
Establishing the run game will be critical for the Panthers' success in 2016, and running back Alex Gardner will be key to doing that.
Behind an offensive line that returns plenty of experience, including all-conference center Michael Montero, Gardner will try to build off his numbers from last season: 760 rushing yards and nine touchdowns on 186 carries.
"He's gotten a lot stronger and that will help him run with a lot more physicality and protect the ball," Harris said.
He is also steadily climbing the FIU record books. Gardner is currently sixth all-time in career rushing yards, 853 yards shy of the record held by Rashod Smith (2,195 rushing yards from 2002-2004). By the end of the season, he may be within striking distance of becoming the Panthers' new all-time leading rusher.