Interactive: The Herbert and Nicole Wertheim Performing Arts Center celebrates 20 years of creative excellence
October 25, 2016 at 12:00am
---
Use the toggle buttons on the timeline above to view highlights from the Wertheim's history.
This year, the Herbert and Nicole Wertheim Performing Arts Center at FIU recognizes and celebrates the contributions of students, faculty, alumni and community members who have made it a hub for creativity and public engagement in South Florida over the past two decades.
The Herbert and Nicole Wertheim Performing Arts Center is where theatre majors present four full-scale productions per season, and where music majors participate in over 150 performances during the concert season. It's also where public figures come to share their ideas, serving as a forum for everyone from presidential candidates Hillary Clinton and Gary Johnson to Cuban blogger Yoani Sanchez and the many speakers of TEDxFIU.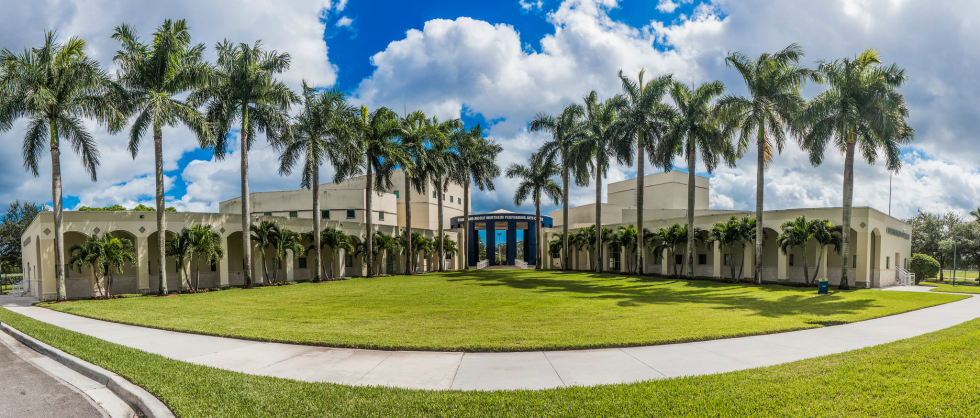 "The Herbert and Nicole Wertheim Performing Arts Center stands as part of our commitment to recognizing the importance of performance, creativity and big ideas in the educational and cultural life of our community," said Herbert Wertheim, the inventor, entrepreneur and philanthropist, who along with his wife Nicole, has enabled gifts of millions of dollars to the university's performance arts programs.
The Herbert and Nicole Wertheim Performing Arts Center opened its doors in 1996 after the Wertheims donated more than $1 million to the university's music, theatre and dance programs. Their initial investment in the arts at FIU was soon followed by a gift of the Herbert and Nicole Wertheim Performing Arts Center's crown jewel, the Sydell Ida Wertheim Concert Organ, an awe-inspiring instrument featuring more than 4,000 pipes. Named for Herbert Wertheim's mother, the concert organ is the largest in Southeastern United States and one of the most technologically advanced in the country.
The Wertheims' continued support has transformed the space into an incubator for student talent from the FIU School of Music and the FIU Department of Theatre as well as a top-notch venue for the likes of Arturo Sandoval, Susan Starr, Paquito D'Rivera, Miami String Quartet, Nestor Torres, Peabo Bryson, Tony Succar, Jon Secada, Misty Bermudez, Olivier Latry, Dame Gillian Weir, Amernet String Quartet and many more.
"Through their generosity and vision, the Wertheims have helped to give FIU a cultural hub, and now this standout facility serves both the university and greater South Florida as a driver of creativity and public engagement," said FIU President Mark B. Rosenberg.  
—Timeline produced by Clara-Meretan Kiah; additional reporting by Alexandra Pecharich and Elizabeth Garland.