Alumna studies why women travel to support Islamic State
---
Curious about reports of Western women traveling across the globe to support the Islamic State (IS) group, an FIU linguistics student seized on a once-in-a-lifetime opportunity to discover why.
The opportunity, a two-week summit on intercultural leadership in Azerbaijan offered by the  Aladdin Project  in 2016, afforded Muminat Kerimova the chance to partner with other students from Germany, Israel and the United Kingdom.
Now a graduate of FIU with a master's degree in linguistics from the College of Arts, Sciences & Education, Kerimova recently reunited with her colleagues in Paris to be recognized for their work and share the research with dignitaries including former French President Nicolas Sarkozy and leaders from the United Nations and European Union, among others.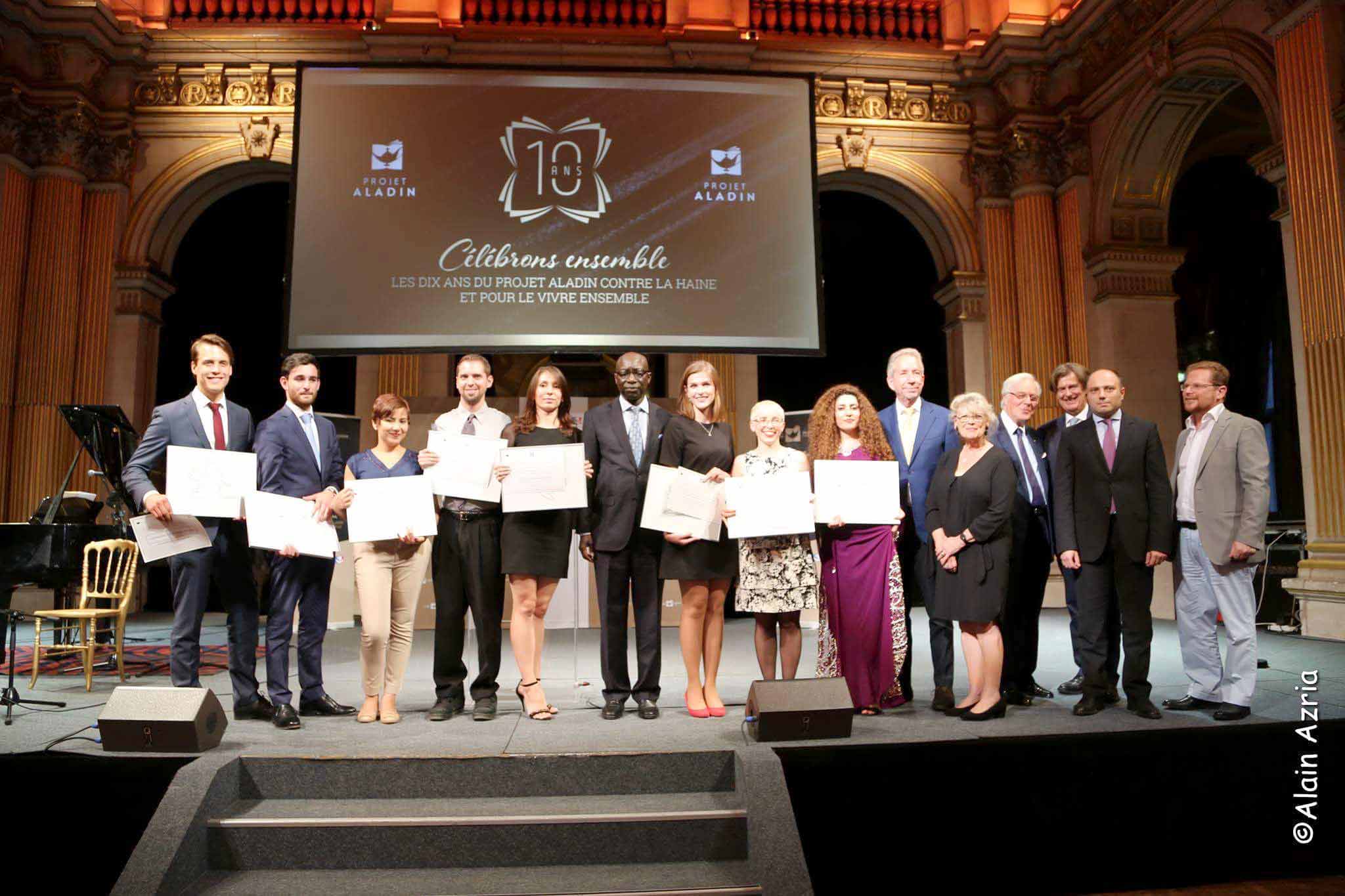 Together, they found a combination of factors leading women to feel uncomfortable in Western society and IS propaganda were strong enough to entice certain women to travel to the Middle East and support the terror organization.
"It is strange, I must say, to see people travel to support the Islamic State," said Kerimova, a Russian who was raised Muslim, but now doesn't practice any religion.
"I don't think this has anything to do with Islam – they are reinterpreting things the way they want it. This is terrorism. This is not real Islam and I'm ashamed by it," she added.
Where IS succeeds is in romanticizing the experience of supporting the organization in its propaganda. Women are made to be heroines because they are portrayed as caring for injured soldiers and raising its next generation of fighters. Blogs also make it seem like IS supports opening schools that women can attend, but in fact those schools don't exist, Kerimova said.
To counter the IS narrative, Kerimova said Western powers should embrace women who return after living in IS territory – not jail them. These women, she said, are in a unique position to persuade young women that joining the terror group is a mistake.
Education could also be a key tool in countering IS, she added. Schools could teach religion courses for any one that interested – not just people susceptible to radicalization – that explain what really is allowed under Islam.