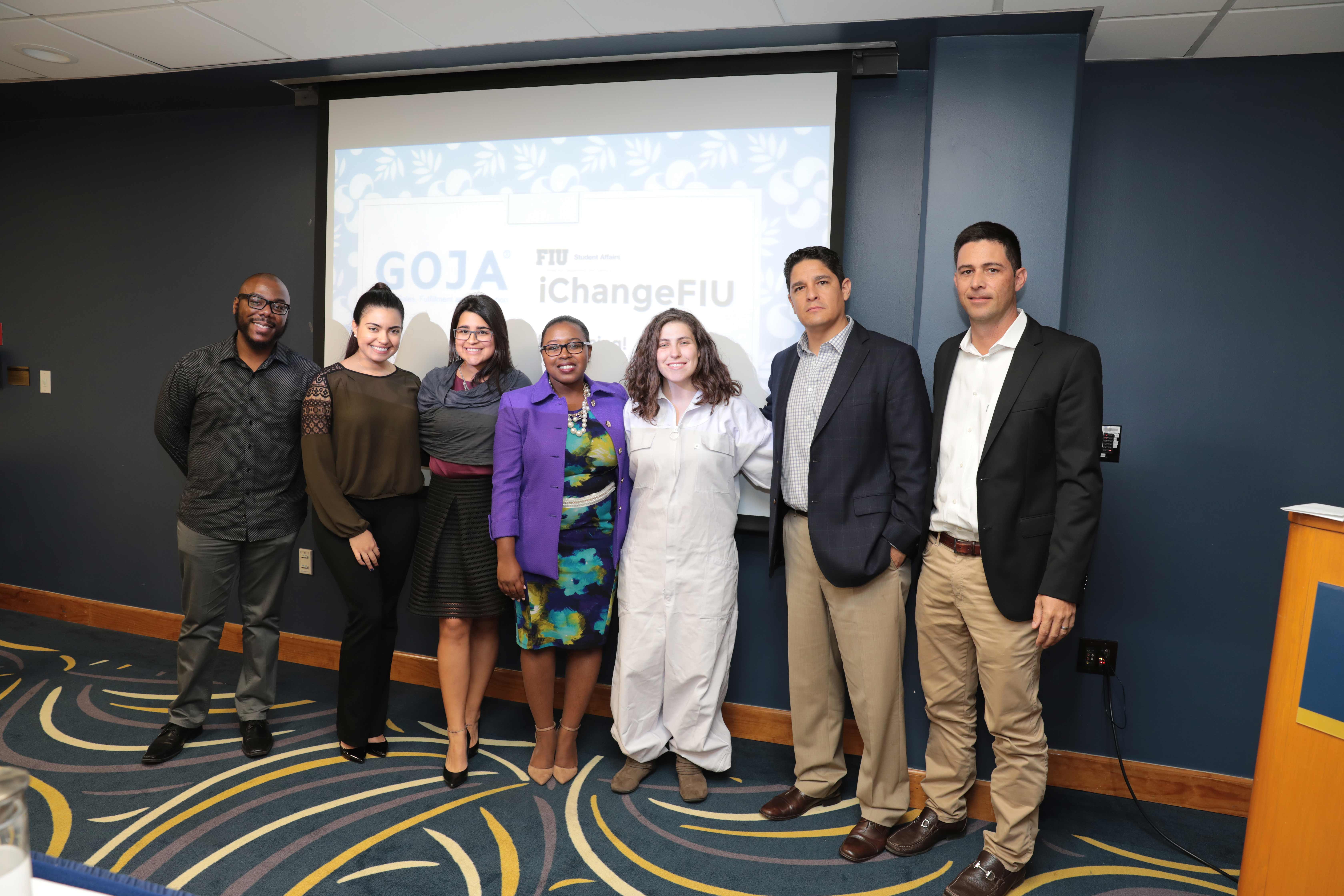 Startup fever is in the air and growing in Miami. The 2017 Kauffman Index of Startup Activity named it the top city in the country for new companies, outpacing hotbeds such as Austin, Los Angeles, San Diego and Las Vegas. And FIU, for years, has contributed to preparing South Florida entrepreneurs for success, even formally launching StartUP FIU in June 2016. Now comes the latest business incubator ­­at FIU, one exclusively for students with dreams of establishing social enterprises: the GOJA Social Innovation Challenge and iChangeFIU competition within the Center for Leadership and Service.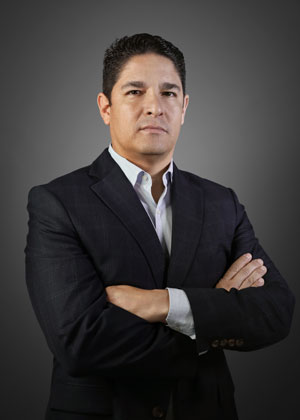 It was the downside of the startup trend that sparked the interest of successful businessman Walter Gonzalez Jr. '96. He knew that while startups were becoming more common, the number that don't make it was also very high. (As many as 90 percent fail, as reported by Forbes in 2015).
"Something's not working," he recalls thinking. "There's an environment that pushes you to open a business, but there's something that's not helping keep those businesses open."
Eight years ago, Gonzalez was himself embarking on an e-commerce startup, so he knew something of the hurdles. Today, his company GOJA has transformed into a 21st century operation, with a successful brick and mortar location and thriving online business. Beyond just selling products online, the company mines its data and has a dedicated team of engineers building smart software that enhance the customer experience, improves efficiencies and allows GOJA to create its own brands. His staff of 75 in South America and Miami help fill approximately 110,000 orders per month, which makes him one of the top 100 sellers on Amazon.com.
With the statistic about startup failure stuck in his head, Gonzalez reached out to Larry Lunsford, vice president for Student Affairs, to see how he might help entrepreneurial students.
"I don't want to be on a board," Gonzalez recalls telling Lunsford. "I want to actually work with students. I want to get involved in something positive. I've seen a lot of good ideas die, not because the idea wasn't good, but because they didn't have support behind it. So, I want to know, how can I work with students? How are they failing?"
Lunsford was happy to oblige. He has worked with students for more than 30 years—among them Gonzalez, who was a student leader on campus in his day—and has always touted the importance of giving back to the community. Now, he was witnessing that in action.
"He's a phenomenal success," Lunsford said of Gonzalez. "He got much out of FIU – the spirit to be innovative and to challenge himself. He's really a humanist. He wants to share what he's received from others with students who are still growing and developing to make a difference in the next generation."
With that in mind, Lunsford approached Patricia Lopez-Guerrero, director of the Center for Leadership and Service, to develop an idea.
"FIU students come with a very civic-minded attitude," said Lopez-Guerrero of what would become the foundation for the new program. "They understand that the world has a lot of problems to fix. They see themselves as global citizens and want to be able to do something to fix the problems. A program like this will give them the resources and tools to know how to get started with that."
A few months later, the GOJA Social Innovation Challenge and iChangeFIU competition was born with a $50,000 contribution from Gonzalez. It offers a platform for students to present their ideas and vie for the resources. Three finalists receive a $500 mini-grant and mentorship for six months, which will help turn those ideas into viable businesses. From there the finalists go before a final panel of judges who select the winner of a $7,000 grant.
The program includes time for the finalists to be mentored by faculty and others in the field. Gonzalez himself also spent several hours a month meeting with them to go over financial projections and share his own experience of how to run a business.
"When I was 8 years old, I would sell my Halloween candy," he said of his early introduction to entrepreneurship. "I found my 7th grade yearbook and it said 'good luck being an entrepreneur.' I don't know where that came from, but, I guess at 12 years old, I was talking about it. I just had that thing in me."
It's that thing that he's hoping to cultivate in young entrepreneurs at FIU.
In March, the inaugural grant was awarded to Andrea Saladrigas '17 for her idea of training low-income women to become beekeepers. She calls Gonzalez a procedure man, and credits him with giving her guidance to successfully build her social impact company, Master Honey.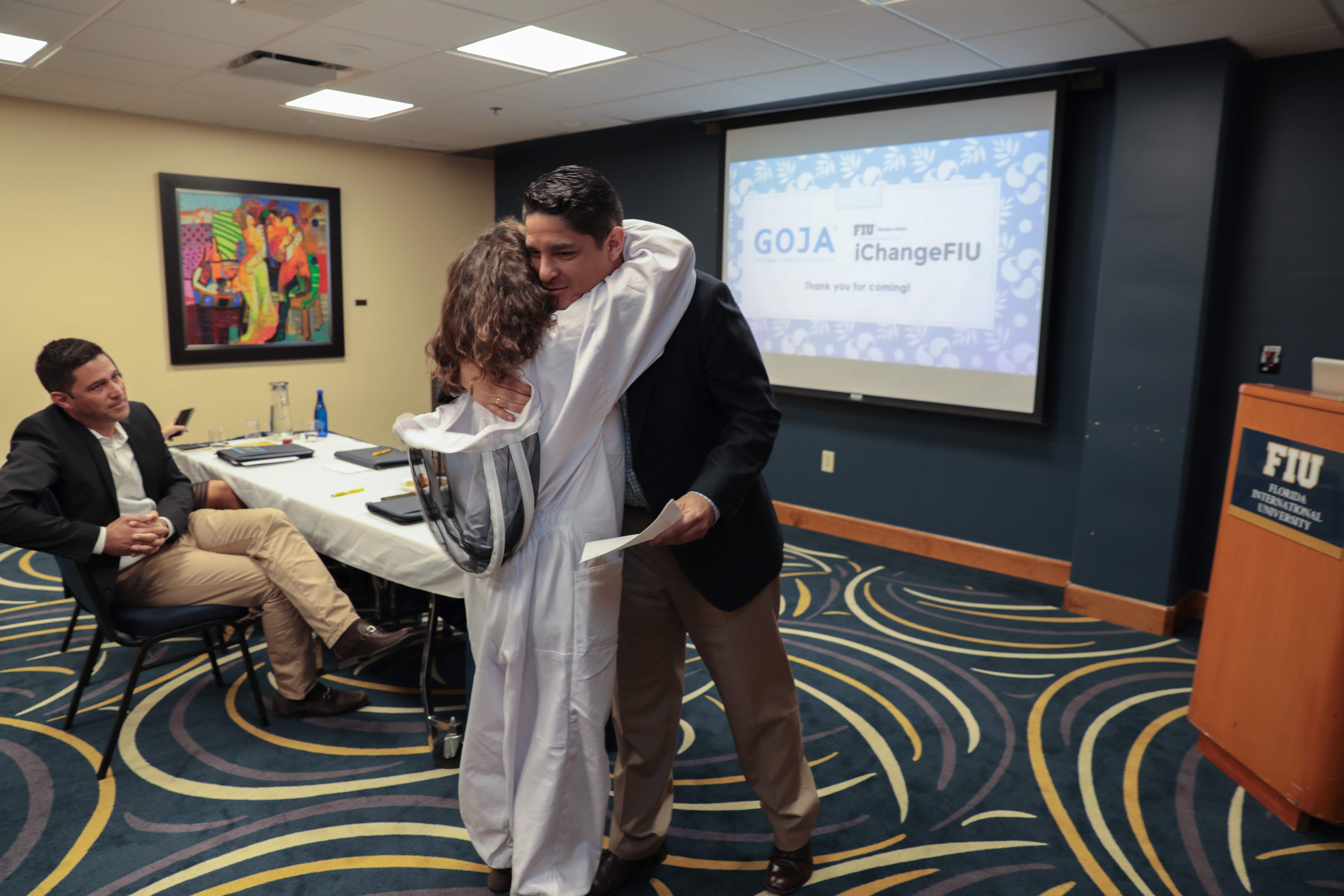 "Walter went from being a lawyer with a corporate career to being a successful entrepreneur," Saladrigas said. "One of the most valuable [things he can offer] are those views. He's able to help me with that transition of becoming an entrepreneur myself."
In just the past few months since winning the competition, Saladrigas has been able to grow the business and add partnerships. She's even crossing state lines, looking for beekeepers as far as Michigan, to expand her network.
It's that kind of drive and potential that Gonzalez admires. "FIU is a special place," he said in recognition of what students can do when given the chance. And he is hopeful that, working together, important things will happen.
This year was the first of five years that the GOJA Social Innovation Challenge will take place. Thanks to Gonzalez's gift, future students will have the ability to learn and grow from the program and mentors like Gonzalez himself.
"I want to help make successful FIU entrepreneurs," Gonzalez says of the future. "I think we will. But I still have to learn how."  ♦