Family ties: Legacy program makes FIU part of your family's shared history
---
By Dana Ratliff
Alumnus Emilio Vazquez '95 is not alone in his love for FIU. He and his wife, Cynthia Vazquez '95, are both alumni of the university. And now their son Brian, a junior sports management major, and their daughter Emily, a freshman pursuing the medical field, are Panthers, too.
The four – all big FIU sports fans – enjoy spending time together at baseball, football and basketball games. This bond, sparked by a mutual pride in their university, has transformed into their family legacy.
"We're all Golden Panthers," Emilio said. "It's a privilege to be able to say that the entire family has attended Florida International University. I'm going to be tied to FIU forever."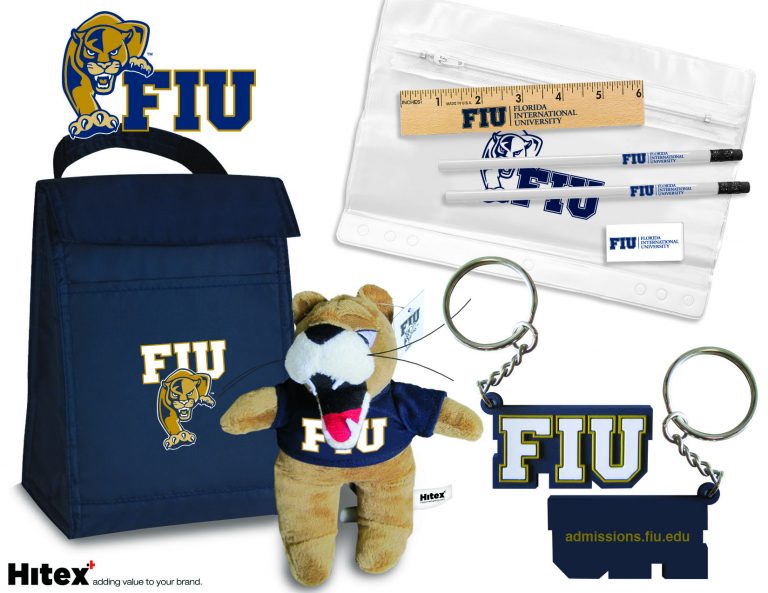 The university's desire to cultivate and encourage family legacies, like that of the Vazquez clan, inspired a new initiative by the FIU Alumni Association to get to know the children and grandchildren of proud alumni.
The Panther Legacy Program introduces the sons, daughters and grandchildren of alumni to the university at an early age. Once enrolled, legacy children ages 0 to 16 will receive gifts on select birthdays, event invitations, campus tours, opportunities to chat with FIU admissions officers and more.
Emilio and Cynthia attribute their success to their FIU education – he is senior vice president of Gibraltar Bank and she is a project manager at AvMed – so Emilio is proud to share this university connection with his children, and he is confident in the education they are receiving.
"Thanks to FIU, my wife and I have long-tenured, successful, rewarding careers. This education helped us provide a wonderful life for our family," he said. "A degree from FIU is an investment that always provides great returns."
Sanyo Mathew '04, MS '08 and his wife, Jency Mathew MS '05, met as students at FIU. Their Panther pride inspired a blue-and-gold themed wedding in 2009.
The Mathews, pictured above, have two young children – Ethan, 4, and Emma, 1 – and the idea that they might one day follow in their parents' footsteps at FIU is an exciting prospect.
"I love the university. I'm indebted to the university for my professional and academic endeavors," said Sanyo, who now serves as senior director for the Graham Center at FIU. "So for me, to have my children take the same path and be part of the institution I'm part of would mean the world to me."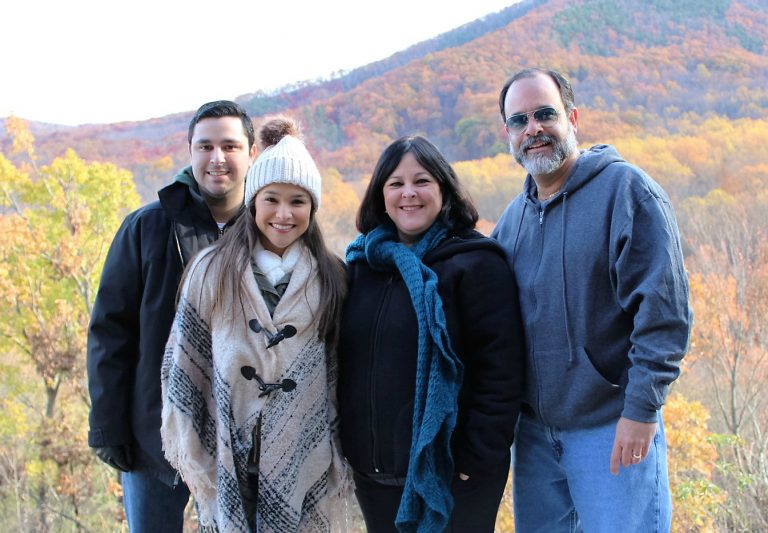 Sanyo noted that, already at the age of 4, Ethan is eager about the university – he once told his daycare providers that he wants to work on computers at FIU when he grows up, just like his daddy.
Sanyo feels the program is a good way to get children excited about going to college and about FIU, in particular. "I'm glad we're cultivating these relationships early."
Brian and Emily Vazquez think the program could help reduce the stress of choosing the right university; and as legacies, they feel a special connection to FIU and their parents – a bond they hope other families, like the Mathews, can develop, too.
"Helping kids learn about FIU – their parents' or grandparents' alma mater – makes the university part of your family's history, like FIU is for us."  ♦
---
Click here to sign your future Panther up for the Panther Legacy Program.
---
Additional reporting by Clara-Meretan Kiah