Serving up success: Food and beverage entrepreneurs get help from FIU
August 24, 2017 at 12:00am
---
By Jane Schreiber Jones and Alexandra Pecharich
FIU earlier this year launched an incubator to help new food and beverage entrepreneurs grow their companies. In collaboration with FIU's Chaplin School of Hospitality and Tourism Management at the Biscayne Bay Campus and with a grant from Citi Foundation, StartUP FIU FOOD provides workshops, mentorship and assistance with securing financing. It is part of FIU's larger effort to boost entrepreneurship in a variety of industries.
The program is completely free to participants and even furnishes access to commercial-grade kitchens at BBC at below-market rates. The target audience: entrepreneurs from low- and moderate-income communities who are within two years of starting their companies and committed to scaling up and creating jobs.
"Some have a product and they're selling it, but they just haven't figured out the next step," says Michael Cheng, an associate professor, director of the school's food and beverage program and a driver of the incubator. "They can sell it to friends, but if they want to sell it retail or wholesale or nationally, they don't know how."
So Cheng and Program Director Anna Etienne deliver personalized attention based on entrepreneurs' individual needs. Etienne focuses on business principles and marketing. (She most recently served as program manager for the South Florida branch of the national Goldman Sachs 10,000 Small Businesses program.) And noted food scientist Cheng provides critical assistance in technical areas, such as establishing a product's nutritional information and overcoming problems such as, for example, a liquid product's separating after being bottled.
"We go at the pace of the entrepreneur," Etienne says, "whatever he or she is ready for." That includes Etienne's introducing participants to FIU faculty with expertise in specific areas as well as to businesspeople with successful food enterprises to their credit and a desire to encourage and guide others within the community.
The first cohort brought together bakers, brewers, ice-cream and gelato crafters, ice tea makers and the producer of a rum drink. The program accepts applications throughout the year.
From homestyle foodie to professional confectioner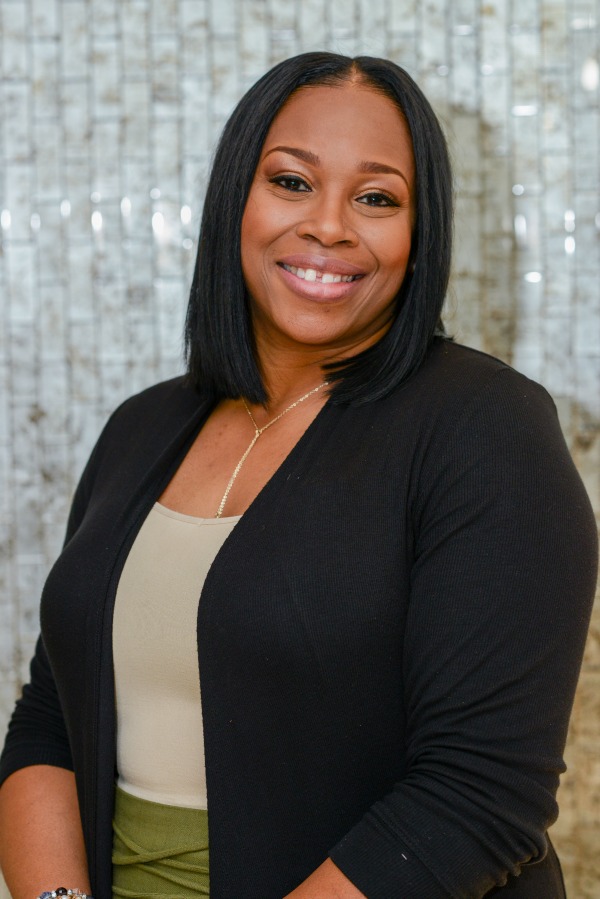 "Are you the lady who bakes those fabulous strawberry Moscato cupcakes?"
When Sherronda Daye started hearing that question more and more, she realized she had a chance to establish a business. Today, Sweet Jalane's is doing well, but Daye admits she still knows a lot more about baking than she does about business. Fortunately, StartUP FIU FOOD has supplied her with that "missing ingredient," a combination of information and training to move her small enterprise to the next level.
Daye's path to baking entrepreneurship followed a rocky time in her life. In 2010, she lost a six-figure salary overnight when her employer did not win re-election. "I had just bought a house and was the mother of a 10-year-old and a newborn," she recalls. "It was a horrible blow. I baked to keep my sanity."
Word began to spread about her delicious cupcakes, and in 2012 she was hired to make desserts for a music festival in the city of Miami Gardens.
Two years later, however, Daye suffered another devastating blow, this time the loss of her beloved mother. She again relied on pastry to pick herself up and eventually rebounded to officially launch Sweet Jalane's, named in honor of her mom. Within a year the company landed a contract to craft desserts for suite events and club-level ticket holders at the Hard Rock Stadium. With continued success, however, came the need for more room. That's where the Chaplin School of Hospitality and Tourism Management facilities came in.
"This kitchen is absolutely incredible," Daye says of the space now at her disposal. The 3,000-foot facility has ten food-prep stations—including four dedicated to baking—in addition to an ice-cream lab, a brewery and a variety of specialized equipment.
"The support, expertise and exposure I'm getting from StartUP FIU FOOD is tremendous, more than I ever thought was possible," says Daye, who hopes to one day open her own store. "For instance, because of them, I was able to be in the South Beach Wine and Food Festival," she adds of the annual extravaganza sponsored by the Food Network and Cooking Channel in support of FIU scholarships. "Best of all, I'm learning about business planning, strategy, marketing and other essentials—the tools I need to succeed."
Brewing up a whole new business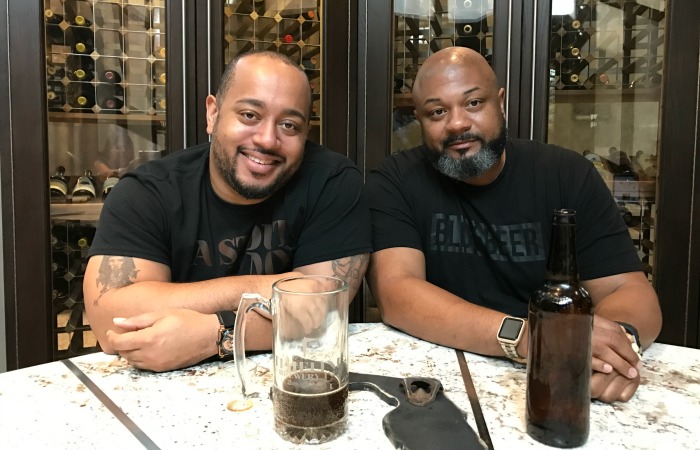 Michael Hall and Dante Fillyau are go-getters. The two used their lean childhoods as motivation to mow lawns and wash cars for cash as youngsters and together have done marketing work for Coca-Cola, Nike and the National Black McDonald's Operators Association.
Their latest venture, a microbrewery, involves aspects totally new to the duo. Like perfecting recipes, figuring out distribution and finding the ideal spot in which to make beer.
"In the state of Florida, as a company, you can't do anything until you have a location and buy equipment," Hall explains of what it takes to secure a license to manufacture an alcoholic beverage in Florida. "So you have to almost have everything in place before you can start the process."
Enter StartUP FIU FOOD, which offers a host of free resources to food and beverage entrepreneurs. The program also makes available access, at a minimal cost, to purveyors in need of a commercial-grade kitchen or, in the case of Hall and Fillyau, a bona fide brewing space in which to craft their specialty while continuing to scout out their own space.
Their niche: beers that pair with soul food. The partners have created Brown Sugar Ale to drink with pork ribs, Summertime Ale to wash down fried catfish, Big Papa to chase beef dishes and an as-yet unnamed mango-infused concoction to complement lighter seafood. The response has been good.
"Most people say I don't drink beer, I don't like beer, but I would drink this," Hall reports.
In addition to getting help finding a location—StartUP FIU FOOD works with local Community Redevelopment Areas and keeps an eye out for spaces of possible interest to its entrepreneurs—the pair have been connected with mentors as well as potential investors.
"It's always good to have people that have seen companies grow and fail to verify your idea," Hall says of the mentors who have given him tried-and-true, real-world advise. Without such help, the two would be "still hustling but not doing the business." Instead, they are methodically working their way forward with the intention of hiring a brew master as they continue to devote themselves to the business end. They have spoken with mentors and peers about purchasing required insurance and the process of getting FDA approval.
The ambitious pair have plenty of other ideas up their sleeves, but for now their efforts are focused 100 percent on a segment of the market they believe they can fully own. "Our goal is to be the first to say we're doing a soul food brewery, attract a certain culture," Hall says. Only time—and taste—will tell.
Lady on a mission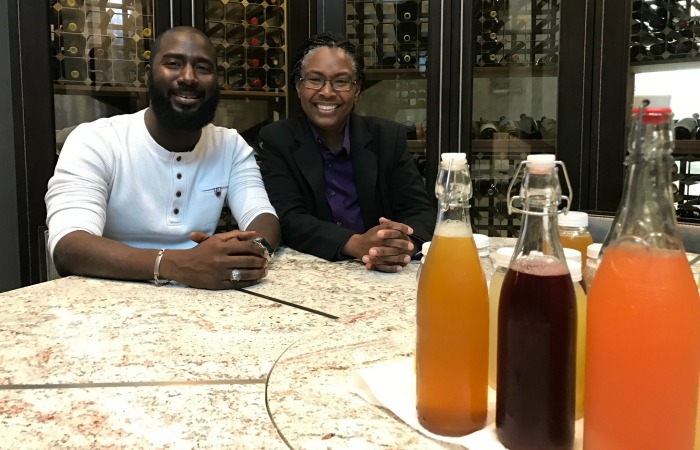 Negativity can spell the death of innovation. Natacha Armbrister, however, used it as a springboard to success. New York-born of Haitian immigrants, the 40-something-year-old had finally had enough of family and friends laughing at her every time she mentioned opening a tea shop. It drove her to pursue her dream once and for all.
Some saw her as misguided and counseled that coffee, not tea, ruled customers' tastes. Others suggested that hot tea appealed only to those feeling under the weather. Even her beloved husband, her biggest fan, admits that getting started on her project didn't come easily to him. "I'm a naysayer with good intentions," explains the practically minded Demico Armbrister. "It took a while for me to actually say yeah."
Both employed full-time—she as a representative in a hospital's patient finances department, he as an aircraft dispatcher—the pair rode Natacha's vision all the way to the business office of a weekend farm stand in Hollywood, Florida. There they took money Demico had saved for a new car and instead made a rental down payment on a booth within the bustling covered marketplace. The spot served as a relatively safe way to dip a toe into the waters of entrepreneurship.
Natacha, who for years had kept a notebook of ideas and even a sketch of her longed-for tea shop, wasted no time in setting up her space bar-style, complete with stools and a counter. The concept attracted plenty of interest from both locals and tourists, and soon her warming teas took off during South Florida's limited season of cool-ish winter weekends.
The pair soon recognized, however, that cold tea might make a better overall fit with the general climate, and Natacha got cracking. Today she bottles and sells no fewer than 11 original handmade creations with ingredients such as turmeric, ginger, pineapple, lychee and—in their best-selling product—star anise.
A StartUP FIU staffer approached Natacha at the market about participating in the food incubator, and the timing could not have been better. Reluctant entrepreneur Demico tepidly agreed to participate in the various workshops and other meetings as his day job gave him the flexible schedule Natacha lacked.
"This is out of my comfort zone," he explains of the program that guides food startups through the process of scaling up. His first assignment was to describe the business and its goals to "a crowd of successful-looking people."
Since then, those "successful-looking people"—businesspeople-turned-mentors who themselves have stood in the Armbristers' shoes—have worked alongside the StartUP staff to help the couple move their company forward. Number one among the pair's needs: surveying and marketing to customers.
From the very start the business enjoyed an ideal corner-booth location at the market, but the two had not promoted themselves other than by sharing free samples with passersby. While that strategy has worked—sales reach as many as 200 bottles per weekend, clearing the pair a cool $2,000 in profits monthly—a mentor has already shown Demico ways to increase traffic and start building a brand that should soon expand to additional farmers markets and, eventually, a free-standing shop.
"It's been a journey for both of us," Demico says. "We're both growing, still have a lot of growing to do. The school is an amazing help."  ♦