FIU Football will play in the Makers Wanted Bahamas Bowl on Friday, December 21.
If you're planning to travel to the Bahamas to cheer our Panthers on to victory, please see below for important information.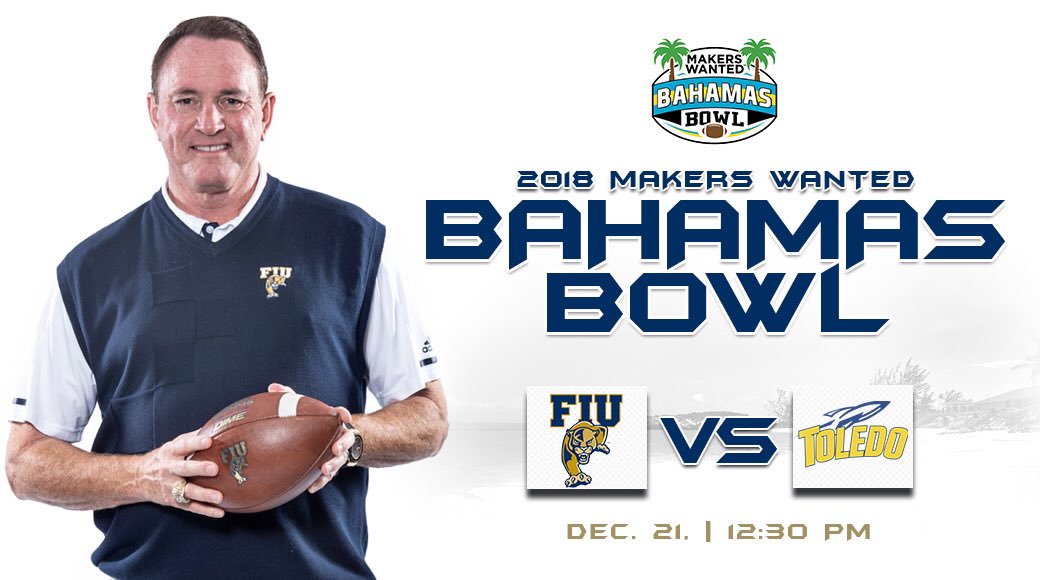 Bowl Tickets
Bowl tickets should be purchased through FIU Athletics.
Ordering your tickets through FIU Athletics will ensure that you are able to sit and enjoy the game alongside other FIU fans, friends and family in our designated sections. For more information about the Bahamas Bowl, please click here.
Bowl game tickets will be available for pickup at the University Credit Union Box Office at FIU's Riccardo Silva Stadium from Tuesday, December 11 through Wednesday, December 19. Please remember that you must have a valid passport to attend this game.
Travel Package
To create the best fan experience we're offering a limited number of travel packages, which include a round-trip (same day) charter flight from Miami International Airport to Nassau International Airport, ground transportation in Miami and Nassau, as well as a ticket to the Panther Fan Tailgate.
The travel packages will be sold on a first-come, first-purchase basis. To purchase your travel package, please click here. The travel package does not include a game ticket.
Panther Fan Tailgate
For those not purchasing the travel package, you can still register to attend the Panther Fan Tailgate. Registration includes a brunch meal ticket, unlimited juices, soda and water and one drink ticket for beer or wine followed by a cash bar, music, giveaways and more.
To register, please click here.
Game Day Gear
Official bowl game shirts are available online and at our campus Barnes & Noble stores.
For more information on the Bahamas Bowl, please click here.
Let's show the team our appreciation for a fantastic season and cheer them on to victory!
Go Panthers!