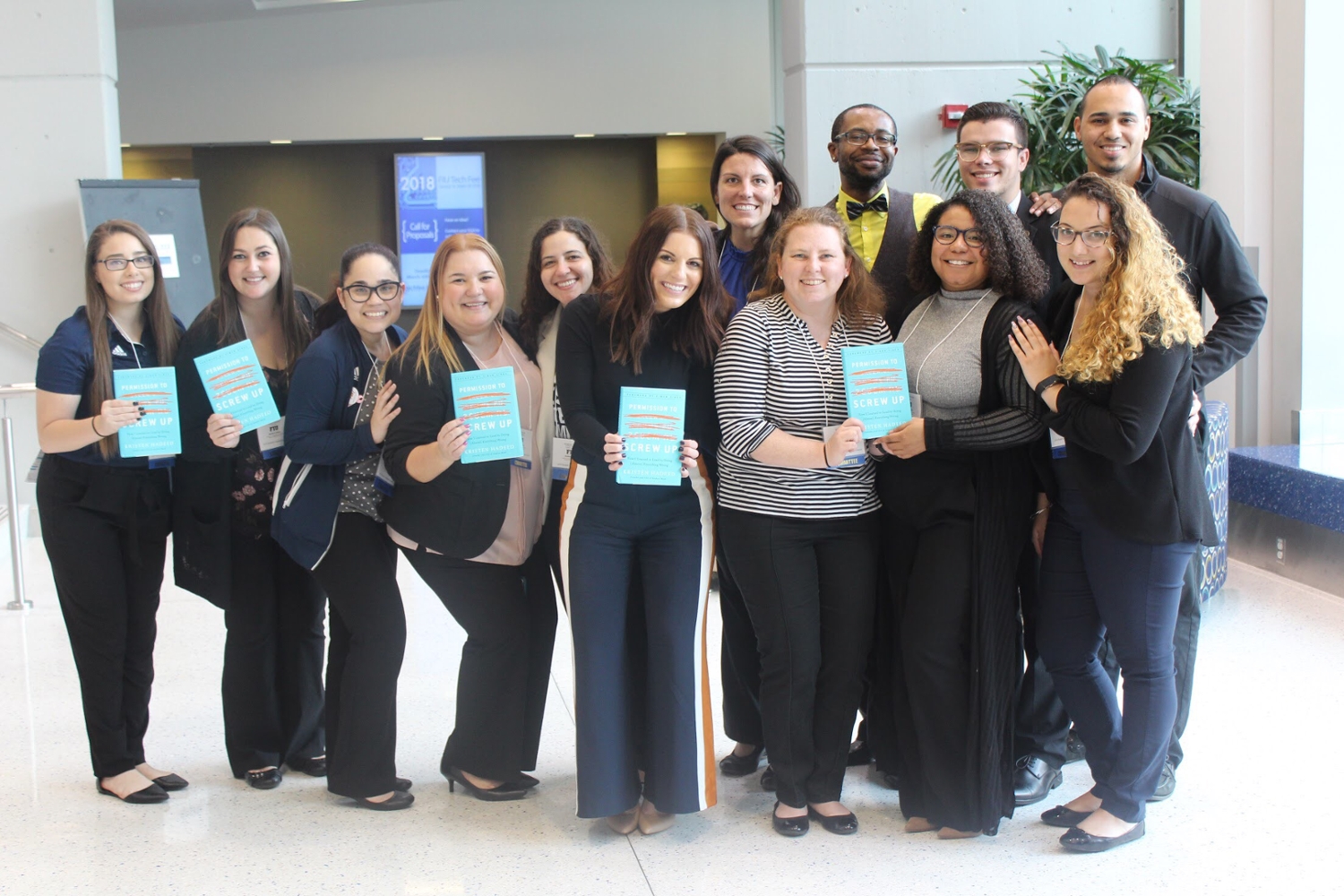 What makes a great leader?
More than  250 students from FIU, Barry University, Broward College and the University of Miami attended the 15th Annual FIU Student Leadership Summit held at Biscayne Bay Campus this past weekend to find the answer.
Organized by  the Center for Leadership & Service, the summit is a one-day conference where students can tap into the expertise of faculty, administrators, employers and alumni to learn how to become successful leaders. This year, more than  35 presenters lead workshops focused on an array of topics including civic engagement, finances, problem solving and mentoring relationships.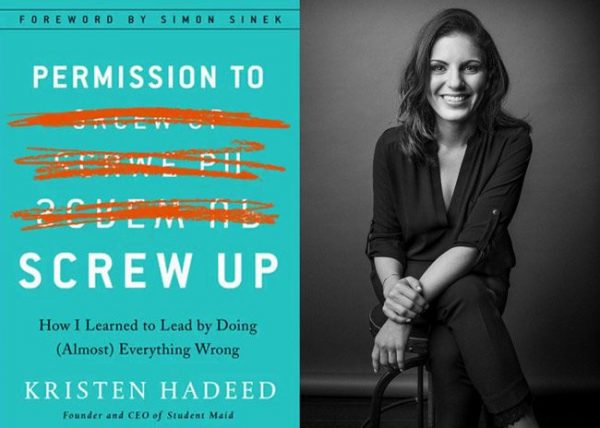 "Everyone has the ability to be a leader," explains keynote speaker Kristen Hadeed, author of  Permission to Screw Up: How I Learned to Lead by Doing (Almost) Everything Wrong and founder of  Student Maid, a cleaning company which she started while she was a junior at the University of Florida in 2009.
Today, Student Maid employs hundreds of students and is widely recognized for its high retention rate and culture of trust. However, Hadeed admits she was not a great leader at the start of her career. In fact, she had 45 employees collectively quit on a single day.
"Your most challenging times, your biggest screw ups, can be the most defining moments of your life, if you let them," she says.
In Hadeed's case, the day her team quit was also the day she chose to make it her mission to become a good leader and to learn how to build a company where people were happy to go to work.
Since then, she's read countless books, joined the boards of several professional organizations and learned first-hand from daily triumphs and mishaps. What she discovered throughout her journey is that to be a great leader, you need to have the ability to do the following four things:
1. Empower people
Successful leaders challenge others to solve problems instead of giving them solutions. In doing so, leaders help others develop self-confidence, independence and critical thinking skills. By encouraging people to step-up, they help them build pride in their own abilities.
2. Provide honest feedback
Leaders help individuals reach their full potential. They inspire people to do great things by recognizing their positive contributions and help them improve by addressing the areas where they need to grow.
3. Create meaningful relationships
The role of a good leader is to know people well and provide them with a positive support system so that they can perform at their full capacity. Hadeed advises putting cell phones away and always listening fully and attentively to others.
4. Be vulnerable
Great leaders admit they are human and don't have all the answers. By being honest, they invite their team to be open and help each other rise together.
To find out more about The Center for Leadership and Service and upcoming programming, visit the center's website or offices at MMC (GC 242) and BBC (WUC 353).