5 questions with Southern Glazer's Wine & Spirits CEO Wayne Chaplin
January 10, 2018 at 12:00am
---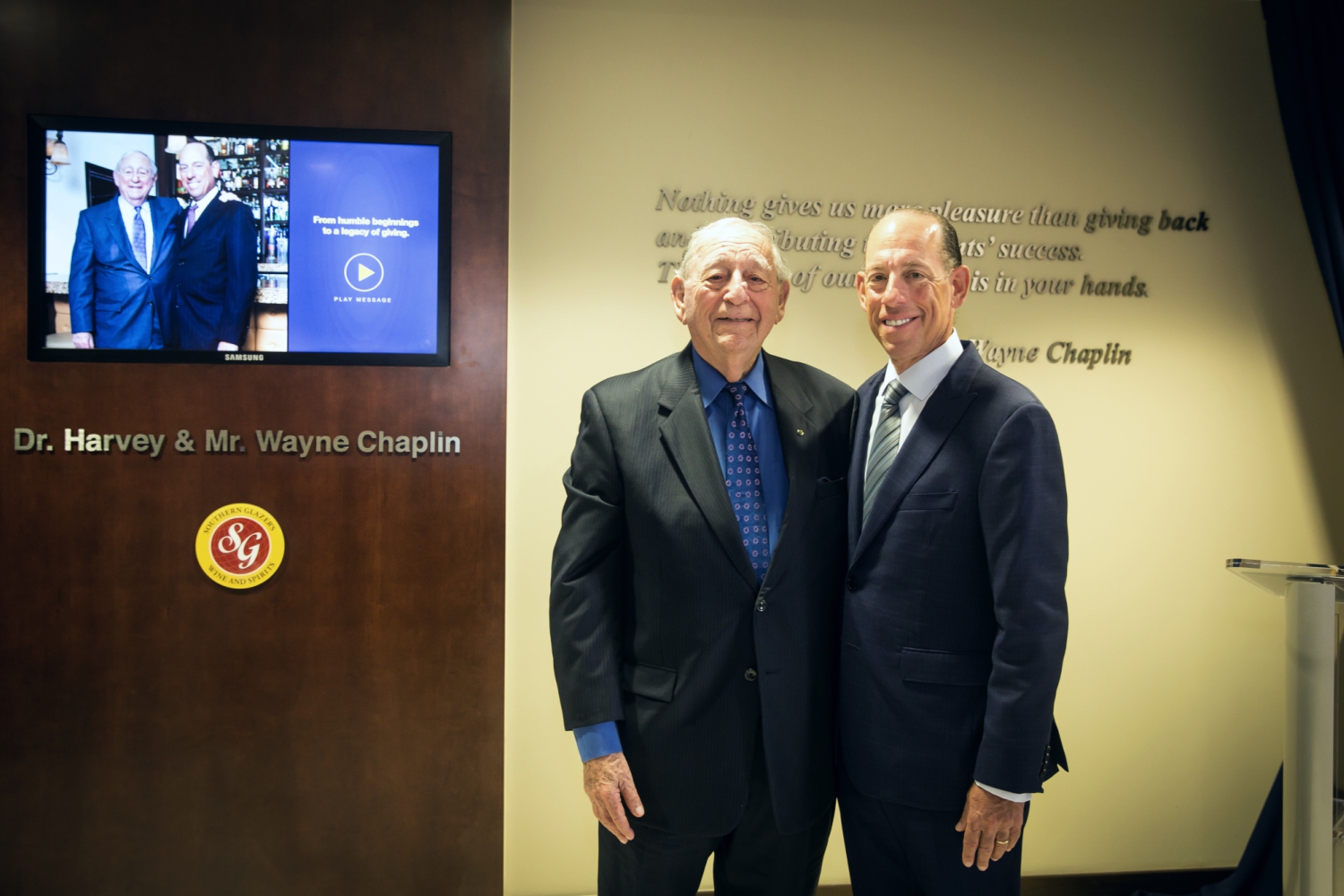 Wayne Chaplin has led Southern Glazer's Wine & Spirits (SGWS), the nation's largest wine and spirits distributor, since 1994. His tenure, first as the company's president and now as CEO, has spanned a two-decade-long relationship between FIU and SGWS, which hosts the annual Food Network & Cooking Channel South Beach Wine & Food Festival benefiting FIU's Chaplin School of Hospitality & Tourism Management.
The Festival grew out of a one-day celebration of wine and spirits hosted at the Biscayne Bay Campus called the Florida Extravaganza, which began in 1997. In 2002, the event officially became the South Beach Wine & Food Festival® and moved to Miami's South Beach.  
Today, the Festival is a five-day, star-studded gourmet gathering that attracts more than 65,000 guests from around the world and features events in Miami-Dade and Broward counties. 
FIU News sat down with Chaplin for a discussion on the relationship between FIU and SGWS, and the future of the wine and spirits industry:
FIU News: Please discuss the longstanding relationship between your company, FIU and the Food Network & Cooking Channel South Beach Wine & Food Festival.
Chaplin: Twenty years ago, when we first started our relationship with FIU, it started as [the Florida Extravaganza,] a very small little wine tasting, really, right here on the Biscayne Bay Campus. And over the years, we've built this amazing relationship. It's a public-private relationship through which we've raised $26 million to help support student education, to support scholarships, and to build buildings. And when you look at what we've done, and the relationship between us and FIU, it's just something that's really a model for the entire country.
FIU News: You've been in the business more than three decades. In that time, how have you seen the industry change and evolve?
Chaplin: The business has changed incredibly since I started 34 years ago. The business is now more about technology. It's more about data insights. Our vision is to be a world-class selling company, a world-class logistics company, and now a world-class data insights company. Data is incredibly important in today's world and today's business. Because of our size and scale, we have access to unparalleled business intelligence and market trend information. This is invaluable to our customers and suppliers as they make strategic sales and marketing decisions for their business. We've invested in powerful technology and proprietary tools to make sure we can leverage these insights across our national network for the benefit of our customers and suppliers.
FIU News: How has educating the next generation of hospitality students changed in order to meet the changing industry?
Chaplin: The young people that are entering the industry now have so much more experience than they did many years ago. They come with a different perspective, a millennial perspective, a digital perspective and that's really changing our business. Before it was mostly pen and paper and relationships. Now it's more about insights and data, and young people are really amazing when it comes to that.
FIU News: How do you feel FIU is meeting those evolving educational needs to produce students who excel in the industry?
Chaplin:  I think the curriculum at FIU has changed over the years. Before there was so much focus on culinary, and now it's about management and insights and changing the way hospitality works and interacts with customers. The way consumers shop for, purchase and consume goods and services has changed dramatically and this applies to the hospitality industry. Now more than ever, students need to understand consumer behavior, especially when it comes to millennials and multicultural consumers. They also need to learn about technology, not only in terms of how it can be used for sales and marketing, but how it can be leveraged to gather insights to improve a consumer's experience. So we're excited about the young people that go to FIU and what they're going to do and add to our industry in the future.
---
Read more: Two decades later, Chaplins continue to serve and support students
---
FIU News: Your family has made so many contributions to our school, both monetarily and in your time given. Can you tell me why your family feels it's important to give back to the community?
Chaplin: We've been extremely lucky as a family and extremely lucky and blessed as a company. And one of my father's real visions has always been about giving back to others. And that's not just monetarily – we're lucky enough to be able to do that ­– but that's with your time, your energy and your ideas. We're really excited about helping build FIU to be a world-class, No. 1 hospitality school in the U.S. Investing in FIU and investing in students is really an investment in the future of our industry – the wine and spirits industry and the hospitality industry. Here when we give back, we train young people that are going to be the future, the life blood, of our business, where we can recruit young people. 
Click here for more information and to purchase tickets to the Festival (Feb. 21-25, 2018) that has raised more than $26 million for the university since its inception.