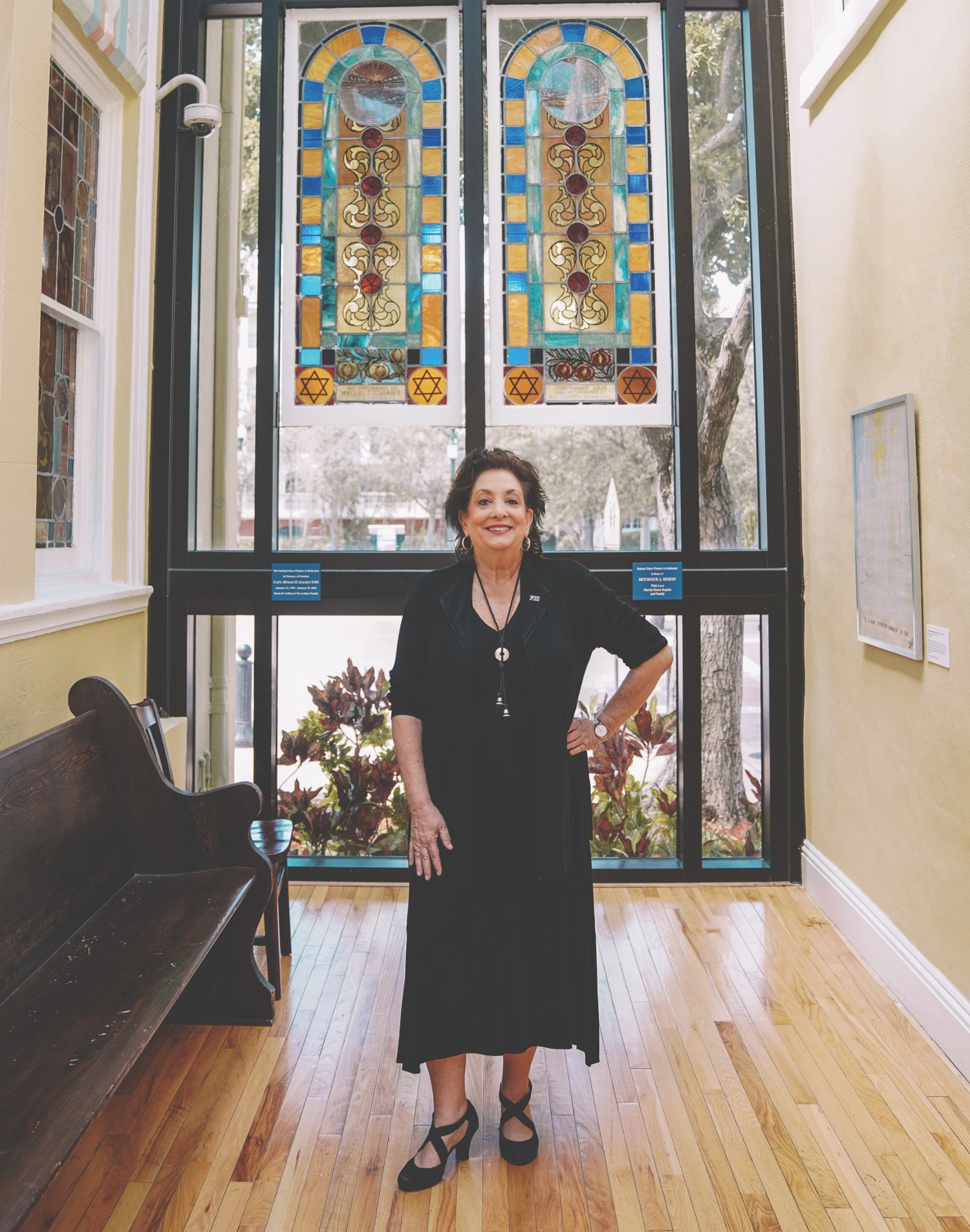 Susan Gladstone can do it all. The alumna earned a bachelor's degree in social work in 1976 (which she followed with a master's degree in the same field from Yeshiva University in New York) and has spent a lifetime planning events, raising funds and teaching in support of the community and the education of young people. In addition to running her own business, she has served as a fundraiser and planner with United Way of Miami-Dade. She has worked for the Chaplin School of Hospitality and Tourism Management, organizing fundraising events and teaching both locally and at the school's Tianjin, China, campus. And most recently, she headed fundraising and sponsorship activities for various initiatives at the university as well as the  Jewish Museum of Florida-FIU on Miami Beach, to which she was named executive director in 2017.
As the cultural attraction looks toward its 25th anniversary in 2020, Gladstone's enthusiasm has everyone around her likewise excited by the prospect of planned upgrades to the physical building—a pair of adjacent former synagogues on the United States National Register of Historic Places—as well as an already-solid record of innovative exhibitions and programming.
What is your top priority as museum director? 
To keep the museum relevant and interesting to a wide variety of people. We want everyone asking, "What's happening at the Jewish Museum?" In addition to our core exhibition, we have three temporary galleries that we change every four months with an eye to attracting the attention of those with different interests, whether traditional art or local history or something else.
"Jewish" is in your name. So how do you speak to a general audience? 
Our core exhibition chronicles Jewish history within Florida and in doing so really showcases the universal immigrant experience in all its struggles and successes.
So even though we are the Jewish Museum of Florida-FIU, we cater to groups of schoolchildren and others in multicultural Miami who are either direct immigrants or the next generation. They can relate to the stories the museum tells.
How do you capture that diverse audience? 
One way is through comprehensive programming. This includes such things as a children's corner where youngsters can try their hand at an art activity and workshops for adults and the entire family. People see the exhibits and then return for tours, lectures and other activities.
In this digital era, why does a physical museum even need to exist? 
Like most museums, we are working to digitize the permanent collection because sometimes all someone needs is a photograph or a piece of information for a research paper. But the museum's buildings have a very special feeling and beauty. As the world outside gets more and more computerized, there's that much more value to a place of peacefulness. You can't experience it by looking at it online. You have to walk in and feel the light coming through the stained glass.
How are you bringing the museum and the rest of the university together? 
Being part of a university increases the things we can do. For example, we have hosted an exhibition by an architecture professor and another by his master's students. Our academic director, Distinguished Professor of Religious Studies  Tudor Parfitt, runs a wonderful Monday Nights at the Museum series in which he brings in scholars from all over the world as well as faculty from FIU. There's just a wealth of possibilities.