A conversation with SOBEWFF® visionary Lee Brian Schrager
February 1, 2018 at 12:00am
---
FIU News sat down with Lee Brian Schrager, founder and director of the Food Network & Cooking Channel South Beach Wine & Food Festival, to learn about this year's Festival, how it all began, what motivates him today, a favorite stand-out moment from the past 16 festivals, and what he wishes people knew about one of the world's premier wine and food festivals.
Now entering its 17 th year, SOBEWFF® has evolved from a one-day event at FIU's Biscayne Bay Campus to a five-day destination festival offering over 85 events that attract more than 65,000 food and wine lovers. For more information about the Food Network & Cooking Channel South Beach Wine & Food Festival, Feb. 21-25, click  here.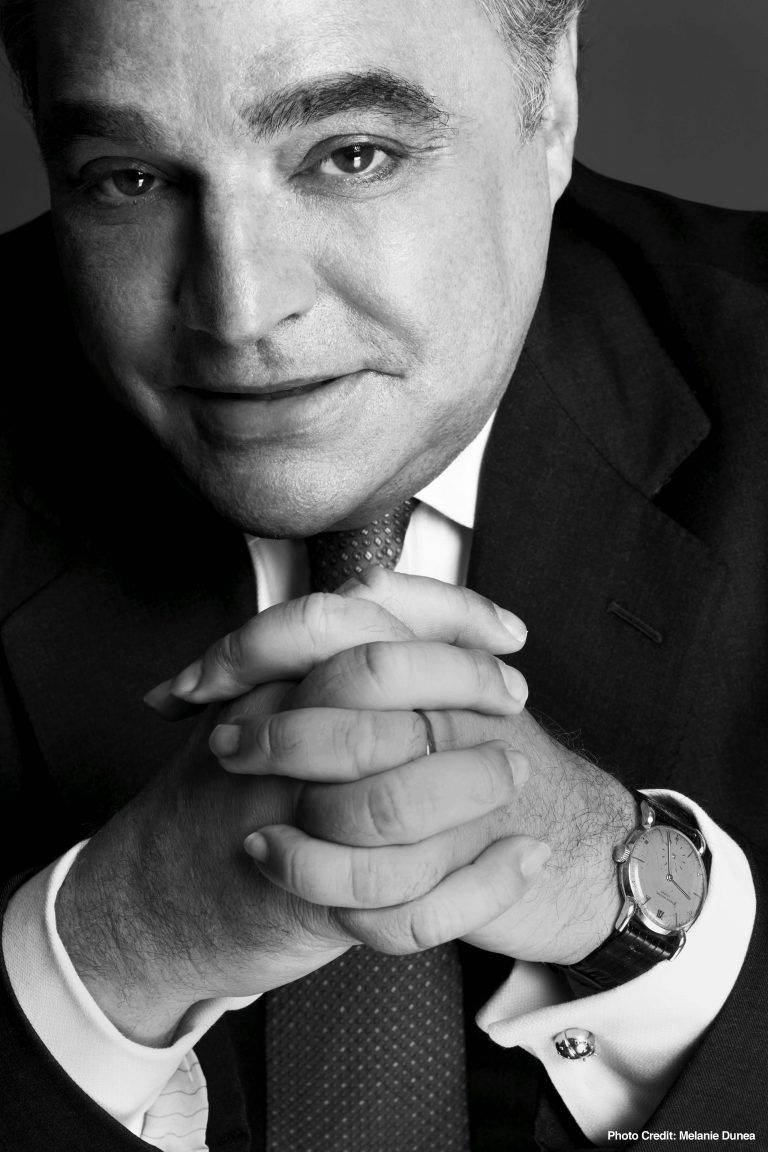 FIU News:  What excites you about the 2018 Festival?
Lee Schrager: I think the program itself is exciting. Our  Tribute Dinner honoring Bobby Flay and Michael Clarke of Treasury Wine Estates on Saturday, Feb. 24, is pretty extraordinary. The  Midnight Munchies: An Española Way Block Party presented by Thrillist and hosted by Jean-Georges Vongerichten and Action Bronson on Saturday, Feb. 24, is exciting. Our expansion into Fort Lauderdale with Emeril Lagasse  and Jorge Ramos hosting a  clambake on Thursday, Feb. 22. Chris Lily, one of the great barbecue pit masters, is also doing  an event with Jorge Ramos on Wednesday, Feb. 21, in Fort Lauderdale.
Some of the greatest chefs in the world, here at South Beach, from Gastón Acurio and Jean-Georges Vongerichten. Chefs from all over the world. Not only do we have that pop culture of the Food Network and Cooking Channel talent, but we have those Michelin-starred chefs and three- or four-star chefs from the New York Times participating as well. Very seldom do you see a festival that has a Rachael Ray and a Bobby Flay on one stage and Alain Ducasse and a Michael White on another stage. We kind of bring the best of that pop culture and fine dining to our consumers.
It's amazing when you think about it. We're very fortunate to have title partners like Food Network and Cooking Channel to be able to dip into their cookie jar of talent. We consider ourselves very fortunate and don't ever take it for granted.
FIU News:  Let's talk about the new tagline the Festival added: "Eat. Drink. Educate." What's behind that?
Lee Schrager: Our "Eat. Drink. Educate." tagline really came about because we didn't have a tagline for our South Beach Festival for so many years, but our sister Food Network & Cooking Channel New York City Wine & Food Festival had a tagline of "Eat. Drink. End Hunger." and it worked so well. One day we were in a meeting, and I noticed we didn't have a tagline – that said, we'd done pretty well without one – but I thought it made a lot of sense to create one. We always want people to be able to think about our South Beach and New York City Festivals in the same paragraph. We did well without it, we're doing better with it.
FIU News: Talk about the "Educate." portion of the tagline. Why is that appropriate for this festival, in particular?
Lee Schrager: The "Educate." portion of our tagline is so important because 100 percent of the net proceeds from the Festival benefit the Chaplin School of Hospitality & Tourism Management at Florida International University. The Festival exists today because of the students and the faculty at the school. They are the ambassadors and the workforce of the Festival. If we didn't have the assets of the university – the students, all that support – we wouldn't be able to afford to produce a festival of this magnitude. This support is so valuable to the Festival, just as the volunteers for the New York Festival from the Food Bank For New York City are valuable to the New York Festival.
FIU News: As the visionary behind the Food Network & Cooking Channel South Beach Wine & Food Festival, did you have any idea 17 years ago that it would evolve to what it is today?
Lee Schrager: I don't think we had any idea 17 years ago that it would grow into something that not only would raise over $26 million to date but provide an opportunity to brand and introduce the Chaplin school to the entire world. That really is as beneficial as the funds.
FIU News: Does it ever get old? What continues to motivate you?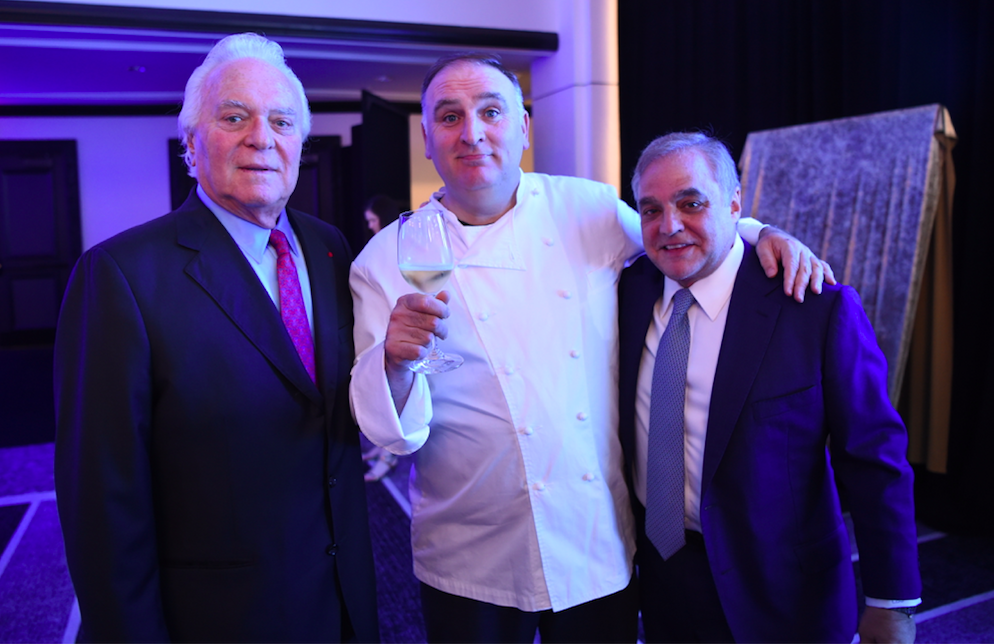 Lee Schrager: I think what still gets me excited about the Festival is putting it together. Starting from scratch each year, looking at what worked well and looking at things that didn't work well and trying to tweak those things that didn't work well if we see value in them and continually improving things like our Burger Bash®, Best of the Best, Tribute Dinner, brunches and so forth. Tweak it to make it better – not only to us who are producing it but most importantly for the talent, our sponsors and, of course, the consumers who are coming here year after year. It's really important for us to keep it fresh. That's one of the things that's still most exciting for me – keeping it fresh. New venues. New sponsors. New wine and spirits. And, of course, new talent hosting our events each and every year.
FIU News: Is it nerve wracking?
Lee Schrager: You have moments every year where you think it isn't going to come off. It's inevitable. There's always something, always a problem whether it's a natural disaster or talent pulling out, people getting sick, venues closing, talent not being able to get in because of snowstorms. Not necessarily the week of the Festival – by the week of the Festival I know what's going to happen – but there's always that period right after the Christmas and New Year's holidays where you say wow, is this ever gonna happen? What we've learned is that today's festivalgoers are last-minute consumers. Luckily, we continue to produce great events, give great value, introduce new talent, introduce new great wine and spirits, and there's always somebody hungry or thirsty for one of our tickets.
FIU News: You've set the bar high.
Lee Schrager: I think we're able to maintain the quality and the level of participants because we deliver. You know, we work hard. It's as important to us to please a participating chef as it is to please the consumer as it is to please one of our sponsors. It's really important for us, at the end of the day, that our guest chef is happy, the host venue is happy, the wine or spirits sponsor is happy and the consumer who's buying the ticket is happy. Two out of four doesn't work. Three out of four doesn't work. We have to hit a home run with every event that we do to keep people coming back.
FIU News: You've mentioned how critical the student support is to the Festival's ability to put on an event of this caliber. But the students benefit enormously as well. Tell our readers more about the opportunities that are available to participating students.
Lee Schrager: The student support at the Festival, from all angles, whether it's working in the office all year leading up to the Festival, whether they're taking tickets online at the welcome center, whether they are handing out water when you walk into the Grand Tasting Village, whether they are checking people in at the Best of the Best, or whether they are working with these chefs who are down here for the weekend getting their  mise en place ready, working with them in one of the restaurants in hotels helping prepare the dinner – that hands-on experience that we offer to the students of the Chaplin school is something that you can't find anywhere else, at any other festival in the world. It's really that hands-on, up-close opportunity that we offer that makes it so memorable, not only for the students but for all the chefs participating. Our participants and partners love to work with that next generation of talent.
I can think of dozens of opportunities where students I know ended up working for José Andrés, Tom Colicchio, Bobby Flay and Dominique Crenn. You know, chefs are very giving and nurturing people. They come down, there's a student who's interested, who wants to learn, they take a liking to them, they follow up with them. The chefs and students stay in touch.
The one thing about this industry is that there's always work. There's always opportunity for someone who's a hard worker and is committed. And I think the students coming out of the Chaplin school are offered opportunities that few students at any other school at any other campus have.
FIU News: There have got to be some stand-out moments in the last 16 festivals.
Lee Schrager: I think one of the moments that stands out is our fifth anniversary of the Festival. It was a beautiful day. I remember asking Al Roker, who was down again, what's the weekend look like? He said that there might be light showers early in the evening but that it was going to be a perfect night, a beautiful night. And in the middle of the barbecue event that Bobby Flay happened to be hosting for us, we had a monsoon the likes of which I had never seen before, and I'd lived in Miami at that point for 30 years. And that is before the time we had tents. We probably had 1,500 people with no tenting. So everyone ran into these individual chef stations that were under cover and there were great stories that came out of that. Some of the best stories I've heard from the Festival are people who made friends hanging out under the tent. We never took a chance like that again, obviously. Of course, now that we've have the tents we seldom get rain, but one of my fondest memories is the great rainstorm of 2006.
FIU News: What's one thing that you wish everyone knew about the Festival?
Lee Schrager: I wish that more people knew how involved the students were at the Chaplin School, knew that 100 percent of the proceeds indeed benefit the Chaplin School and knew how much it means to the community. You know, when you look at Miami 17 years ago, we were not a culinary destination. That's long before all these great chefs had restaurants down here, long before Thomas Keller dreamed of opening up, long before Daniel Boulud. I think, when you think back to the rise of the food scene in Miami, we certainly don't take credit for making it happen, but we do take credit for being there for the ride and probably bringing a lot of media attention to South Florida and helping turn it into one of the great culinary destinations in the country, if not the world.