Applications open for summer fellowship in Nicaragua
February 7, 2018 at 12:00am
---
FIU has teamed up with blueEnergy,  local agencies and residents to build a sustainable community in Bluefields, Nicaragua.
The nonprofit group blueEnergy offers college students internships that put them to work delivering energy, water and sanitation to the seaside town. As a result of years of positive interactions, the six-week summer fellowship will now be exclusively opened to FIU students through the  blueEnergy-FIU Global Leadership Program. 
"FIU students stand out because of their level of engagement, humility and level headedness," says Mathias J. Craig, blueEnergy's global executive director. "I have been impressed by the hunger I have seen in these students – a hunger to learn, expand their comfort zones, and engage the world at large."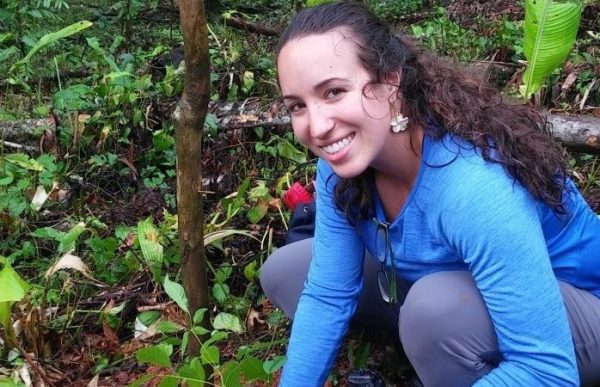 Annette Dominguez '17 interned with the international organization in the summer of 2016. She  interviewed people who attended a biointensive gardening and nutrition workshops to get their feedback – what did they learn? What challenges did they face while attempting to make lifestyle changes? Dominguez wanted to learn the impact, if any, blueEnergy workshops had on the people who attended in hopes of improving them.
After the internship, Dominguez shared her experience with FIU News. She wrote:
"Sometimes the electricity went out, and I managed with flashlights. I took a couple of bucket showers because water didn't run, and no two toilets were the same wherever I went. There were no water fountains, and I had to rely on filtered or bottled water, plus there was no air conditioning, so most people own fans. The environment is not up to the developed world standard, but it is humbling, and one realizes that each person experiences different struggles."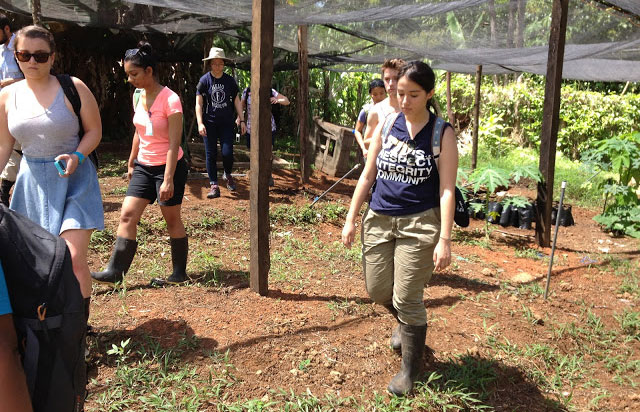 In 2015, Ana Correa '17  worked on blueEnergy's climate change adaptation group, which was tasked with helping local residents make home gardens to grow fruits and vegetables that could withstand changing temperatures, water shortages or floods.
"I would love to go back eventually and see the outcomes of the projects that we started," Correa said at the time. "At the end of the day, it wasn't about my comfort. It was really hard to leave, and I know this is something I want to do in the long term."
Because of the experience Correa switched her major from advertising to international relations. She is now a litigation assistant for  Earthjustice, a non-profit law organization dedicated to environmental issues .
"Since Ana Correa's transformative experience … the Office of Global Learning Initiatives (GLI) has been a fervent supporter, promoter and collaborator with blueEnergy," says Hilary Landorf, executive director of GLI. "This is not your run-of-the-mill international internship program. The folks at blueEnergy understand the delicate balance between structure and freedom that is needed for students to learn, enjoy and grow during their internship in an unfamiliar and challenging environment."
Participants in the blueEnergy-FIU Global Leadership Program will live, work and explore alongside local staff, partners and Nicaraguan community members. In addition to project work, the program will consist of an on-campus pre-trip workshop, in-country orientation, a homestay, cooking lessons, dance lessons, Spanish lessons, reflection sessions, exploration travel and an online post-trip debrief.
The deadline to apply is Feb. 18. Limited financial aid opportunities are available and will be coordinated through the Office of Global Learning Initiatives after complete submission of the application