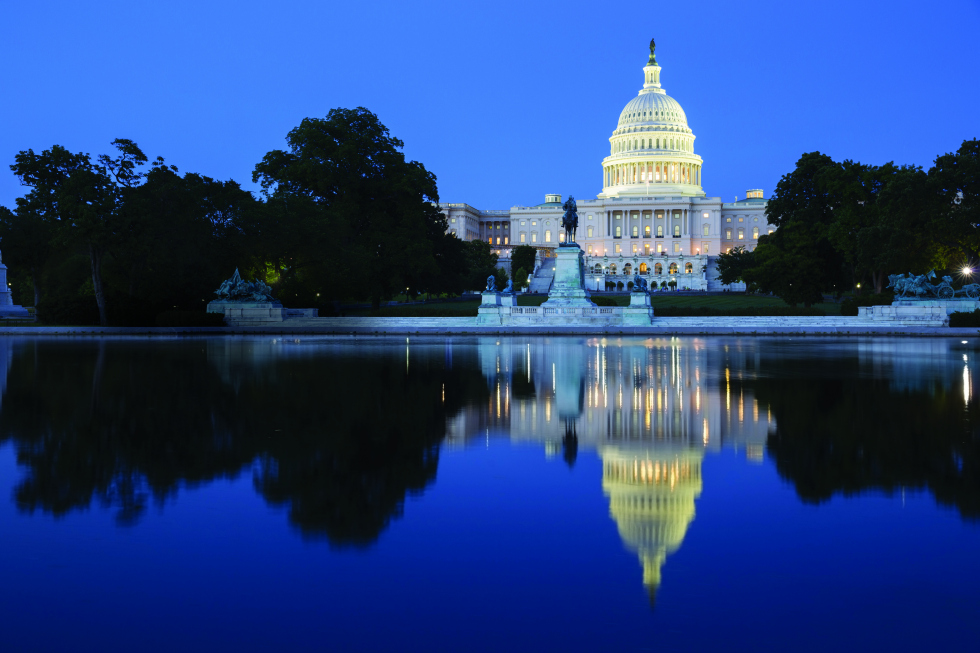 For a recent graduate, a three day trip to Washington, D.C., was all it took to spark a new passion.
Steve Delicat was selected as a winner for last years Transformation Contest. During the spring, he traveled to the nation's capital and learned how government agencies and nonprofit organizations create change through diplomacy and international development.
"The trip allowed us to sit in these agencies and interact with people who played an active role in the success of global communities, whether it was dealing with refugees, eliminating poverty or furthering education in areas that needed it most," he said of his time in Washington.
Undergraduate students seeking to be change makers like Delicat are encouraged to enter the 2018 Transformation Contest. The application is a two step process. First, students are prompted to reflect on a life changing international or intercultural transformational experience. Second, the applicants are challenged to think outside of the box and share this experience through an artistic medium.
Delicat submitted a written essay inspired by his encounters with poverty.
"Poverty is no joke. Been there, done that. Perhaps still there, but I do tend to visit often. He has always been a friend of mine… I've never known a more savage spirit– so harsh and so cruel. Yet so full of wisdom," he wrote. In his submission, Delicat went on to describe how it felt to revisit his home country of Haiti and visit his familiar "friend," poverty as an adult.
The winners will spend three days taking in all that Washington, D.C. has to offer. While this year's agenda is still being finalized, some previous site visits have included: U.S. Department of State, Peace Corps, U.S. Committee for Refugees and Immigrants, World Bank Group and FIU's Office of Federal Relations. The visits are intended to provide participants with the opportunity to speak with industry professionals and hone their networking skills.
Delicat returned home with a new sense of purpose and looks forward to joining the Peace Corps.
"The trip presented me with opportunities that I didn't know existed," said Delicat. "I never thought I'd be interested in working for any federal agency, or that I could be a creative in these agencies through a marketing and communications role."
Students excited by the prospect of traveling to the nations capital have until noon on Jan. 19 to submit their entries. The winners will be announced during the Spring semester. For specific details on how to apply and where to send your application, click here.
---
To learn more about the university's presence in the nation's capital, visit FIU in D.C.'s website.