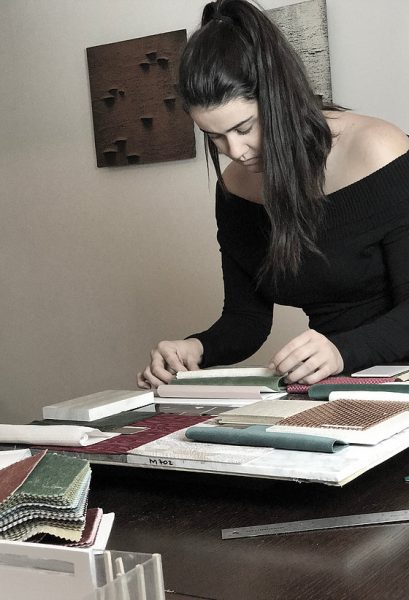 Luiza Mello was flying back to Miami from a study abroad trip in Europe when she noticed a lump protruding from her neck.
Mello, an international student from Brazil studying interior architecture, thought maybe it was due to having slept in an odd position or a result of backpacking.
After returning home, she headed to the emergency room for a CT scan, which showed her lymph nodes heavily swollen across her neck and below her arms. 
A biopsy then led to her official diagnosis: Hodgkin's Lymphoma, a type of cancer affecting the lymphatic system.
She jumped to treatment right away, doing chemotherapy every 15 days.
Even though she wanted to continue her studies while battling her illness, she was faced with the costs of her treatment and insurance.
As an international student, her tuition is also double that of an in-state student.
So she decided to ask for help, writing to President Mark B. Rosenberg. She shared her story with him, hoping she could qualify for a scholarship she had previously applied to.
"Receiving this scholarship would allow me to pursue my dream career and fight cancer," she explained in her message.
Laura Castillo, director of the Office of Scholarships, reviewed Mello's academic standing and due to her condition, she and the office decided to give her the award, for which Mello was already a finalist.
"We were able to give her the award that she was already considered for due to her need," said Castillo.
This is what Castillo calls emergency aid, which prevents students from dropping out and abandoning their studies when dealing with a crisis.
The daughter of an interior designer, Silvana, and an engineer, Leonardo – Mello was born with a sharp eye for detail.
"Her design ability is very natural," said Darci Pappano, professor in the department of interior architecture.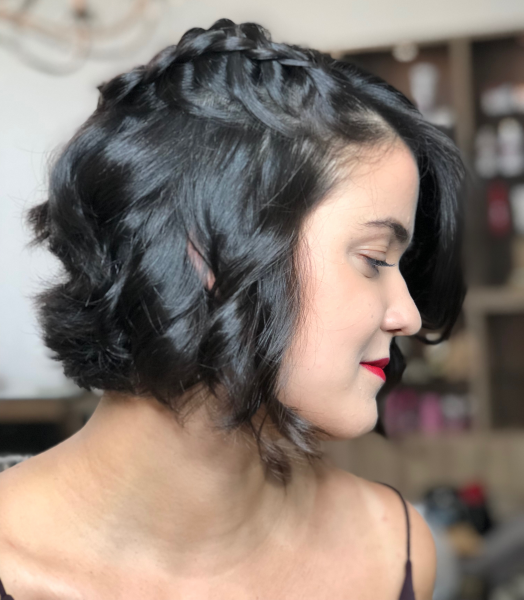 She was fascinated by her mother's work, often following along to her meetings and marveling at the elaborate designs she created, longing for a similar fate.
Mello's family moved with her to Miami from Brasilia so she could be a part of the interior architecture program at FIU. Her father, Leonardo works in Brazil and pays her tuition.
Throughout her treatment, Mello says she relied on the support of her classmates and mentors.
Pappano and Janine King, who have both taught and mentored Mello, allowed her to participate in her classes from a distance.
"During the treatment, I checked in with her every week to find out how she was doing," said Pappano. "Even though she was under the chemotherapy, she came for her final presentation, which was incredible."
Alongside her accelerated master's degree, Mello is also working on her certificate in cruise ship and superyacht design.
"Luiza is one of those great students every teacher wants to have," said King. "She's got a very positive attitude and loves what she is doing."
After four sessions of treatment, Mello was officially cancer-free. She followed her doctor's orders to continue with her remaining sessions to ensure the cancer was completely out of her system.
"The day she found out the cancer was gone, she sent us her PET scan, and I started crying – I was so happy!" said Pappano. "She is looking very healthy now; the color is back in her skin."
As an interior architect, she is inspired by Miami's fusion of culture and styles. Her favorite part of her work, she says, is that it allows her to brighten the lives of others.
"It's so great when you meet with clients and they appreciate the work and are excited about what it will look like."
Mello, who will soon be going on another study abroad trip to Genoa, is excited to get through her final three sessions of treatment. 
"I'm feeling great!" she says. "I'm looking forward to being one-hundred percent cured."
—
The office of scholarships will soon be launching a program geared toward helping students in crisis identify themselves and seek assistance.
For more information on emergency aid, check here.