City manager, police chief teach FIU dual enrollment courses
January 18, 2018 at 12:00am
---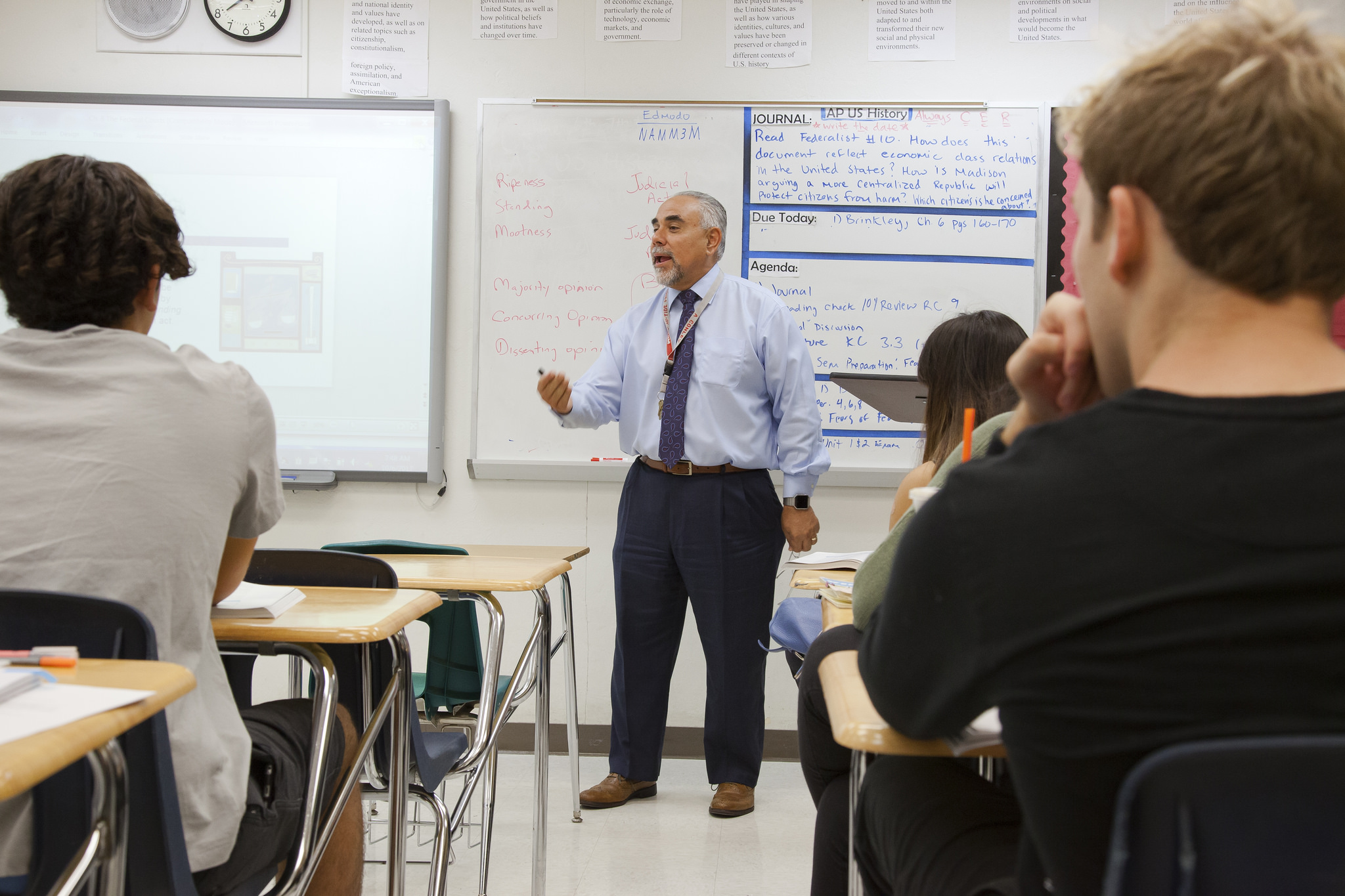 Imagine taking a U.S. government class with a current city manager who is a Harvard-trained lawyer and has nearly 20 years of government experience, or enrolling in a criminal justice course with the chief of police of one of the busiest cities in the country.
Last fall, 29 Miami Beach Senior High students had the opportunity to take college-level courses with Miami Beach City Manager Jimmy L. Morales and Police Chief Daniel J. Oates. The courses, taught at the high school, were part of FIU's dual enrollment program, which gives students across Miami-Dade County the opportunity to take FIU classes at no cost to them, jumpstarting their college career.
"Students afforded this opportunity really get to experience what college classes will be like," said Maria T. Rodriguez, principal at Miami Beach Senior High. "They are able to save money … while learning the independence and expectations of the course load from the safety of their home school."
Morales and Oates – both current adjunct professors at FIU's Steven J. Green School of International and Public Affairs – incorporated their areas of study and their real-life experiences into their courses.
"The City of Miami Beach places a strong emphasis on delivering the highest level of education to our students throughout our public school feeder pattern," Morales said. "I've tapped into my years of experience in both politics and government to provide the students real-life context to the material studied."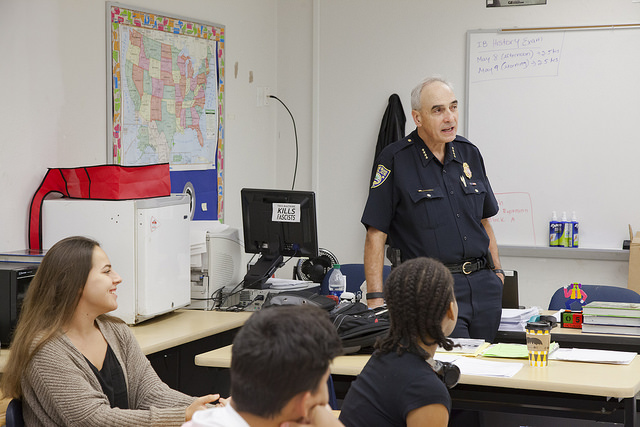 Since the Spring 2015 semester, the City of Miami Beach has funded 20 unique FIU dual enrollment courses at Miami Beach Senior High School and 671 students have participated in 29 class sections. This past year, the Miami Beach Commission voted to increase funding to classes, meaning that FIU will be able to provide more dual enrollment choices than ever before.
The increase is a product of the dynamic partnership between the city and the university. The collaboration is a model for how universities can serve as sources of support to local municipalities and high schools, leveraging the university's resources to help create educational pathways for students.
"My one hope for our students is that as many as possible take advantage of the opportunities that the partnership between FIU, City of Miami Beach, MDCPS and Miami Beach Senior High has to offer," Rodriguez said.
Dual enrollment falls into the youth and education development pillar of the partnership, which also includes workgroups in arts, culture, history, transportation and Florida coastal resilience and adaptation.