College of Medicine graduates first class of physician assistants
January 3, 2018 at 12:00am
---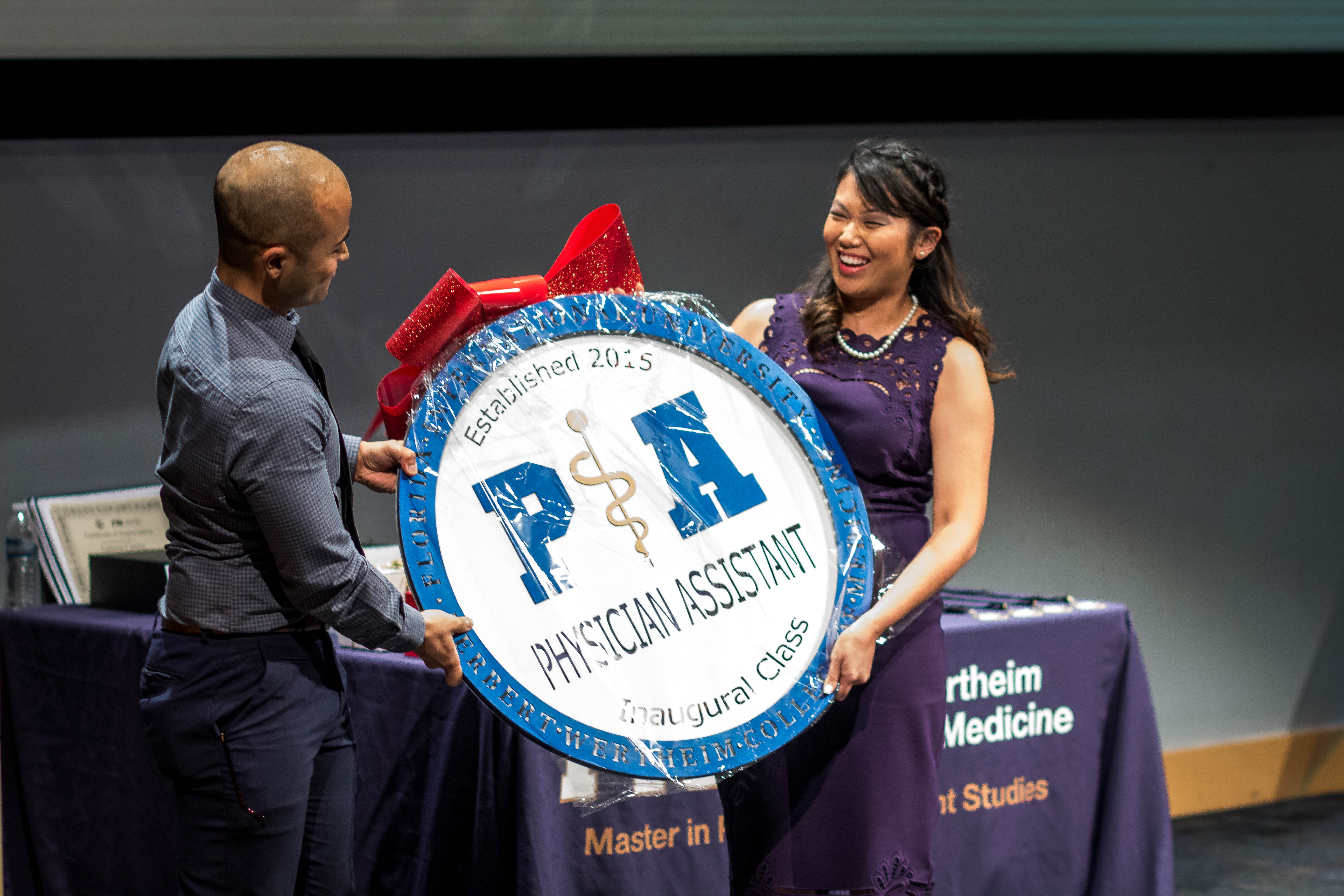 Graduation Day is always a special day, but for Worlds Ahead graduate Ngan Lam something that happened the day before made it extra special. That's when she got the news that she'd landed her first job as a physician assistant at the University of Florida Shands Hospital.
"After spending the last decade as a professional student, I am beyond excited to finally begin my career as a physician assistant," Lam said. "As one of my favorite songs goes, 'this is first day of my life.'"
Lam is one of 44 students of the Herbert Wertheim College of Medicine's Master in Physician Assistant Studies (MPAS) inaugural class, which graduated December 16.
"It's an honor to award these first MPAS diplomas," said Dr. Pedro Gutierrez, associate dean and founding chair of the PA school. "These students have worked very hard for the past 27 months. They should be very proud of themselves. I know I am extremely proud of them."
MPAS grads are now eligible to take the physician assistant board licensing exam in January, which they must pass in order to begin practicing their new profession. Then they'll be able to join the rapidly growing PA workforce.
With a national physician shortage, health care providers are increasingly looking to PAs to serve the needs of their communities and maintain high-quality, consistent patient care. The PA profession is slated to grow a whopping 37 percent over the next ten years, according to the Bureau of Labor Statistics, making the physician assistant a smart choice for those who may not want to pursue the longer, more expensive process of obtaining a medical degree.
"Physician assistants are an ever-increasing integral part of our health care system," said Dr. John Rock, HWCOM's founding dean and senior vice president for health affairs. "We are so excited that, beginning with this first class, we are adding competent, caring individuals to the workforce with our communities' best health interests at heart, which is what HWCOM is all about."
Lam hopes to start working at Shands, in the Department of Otolaryngology, sometime in the spring.
-Ileana Varela contributed to this report.