Emerging engineers envision future cities for senior citizens
February 1, 2018 at 12:00am
---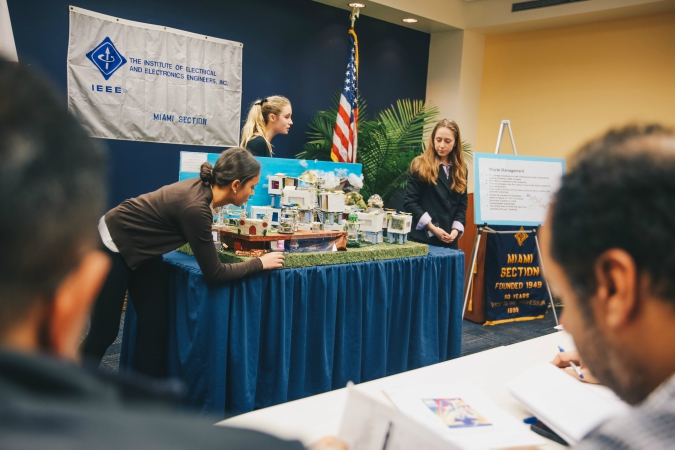 Imagine a grandmother waiting for her daughter to get out of work to bring her prescription drugs because there is no effective public transportation and driving herself is not an option. Or a senior citizen feeling lonely for days at a time because they live far away from family or a community center.
Forty teams of middle school students from Miami-Dade and Broward counties addressed this growing issue, referred to as social exclusion or social isolation, at the annual South Florida Future City Competition.
According to the U.S. Department of Health and Human Services and the U.S. Department of Commerce, 11 million people over age 65 live on their own. Living alone may not necessarily lead to social isolation, but the chances are greater. In search of solutions, this year's theme was  The Age-Friendly City, and students were tasked with designing a model of a future city where residents could be physically active and independent.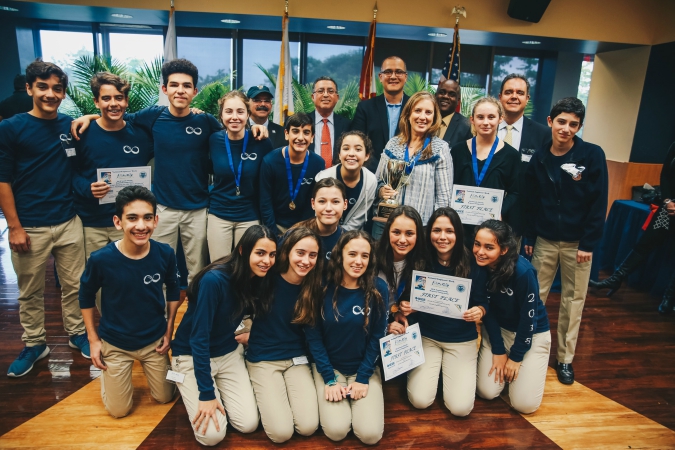 FIU's College of Engineering & Computing hosted the event for the 16th year in a row.
"This is an important STEM opportunity to encourage students at an early stage in their education to get involved in engineering-based projects. This may lead the students to pursue engineering as a career," said Osama Mohammed, associate dean of research for the College of Engineering & Computing and regional coordinator of the national competition.
The students were judged on the design and engineering of virtual and physical city models, an essay and a five-minute presentation. They were required to use recycled materials to create their models.
"We used glass, industrial cardboard, perfume bottles and we even included a fidget spinner to act as a place where residents …can stand on to see a 360 [degree] view of the city," said Bella Pennekamp, a middle school student from St. Hugh Catholic School.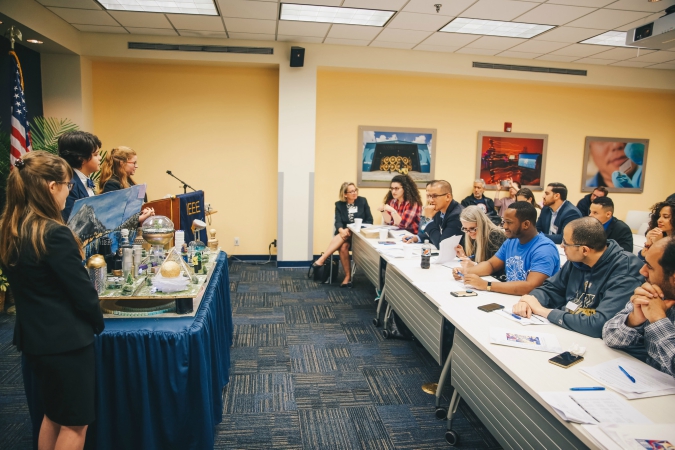 The future city Tandanya was the winning project and was presented by all-female speakers. The name "Tandanya" comes from "Tarndanya," which is what the Kaurna Indigenous Australians referred to as the Adelaide Plains.
As part of their presentation, the contestants acted as a resident, a mayor and a voice-controlled database to describe all Tandanya has to offer: an eco-friendly transportation system with self-driving pods to prevent collisions; solar panels installed on every building; recreational centers; and an underground waste management system with an airtight seal that prevents the odor from spreading throughout the city.
"The students are so passionate and very composed when asked questions. They are dreamers. They have big ideas with no limits and it's refreshing to see what they come up with," said Hassan Eldeeb, an electrical engineering doctoral student who has judged the competition for the last two years.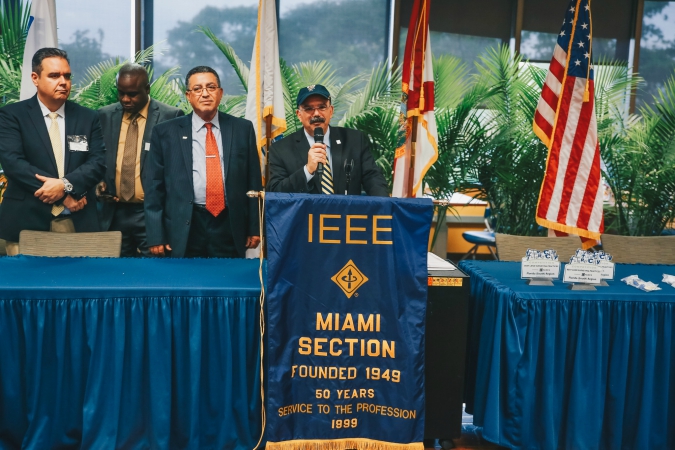 The second-place winners from Doral Academy designed a city with self-driving electric cars where senior citizens can request a car to pick them up through an app on their smartphones; a delivery system to transport pharmaceutical drugs to seniors; and a state-of-the art cultural center with theatrical productions and gym.
"I was impressed by their articulation, complexity of their projects and by their excitement. They need these things to succeed not just in college, but in life. We look forward to having these students at FIU when it's time for them to attend college," said John Volakis, dean of the College of Engineering & Computing.
The Future City Competition is a national competition that raises awareness of science, technology, engineering and math (STEM). Middle school students have several months to research, design and build cities of the future.
The winning team will fly to Washington, D.C., for the National Future City Competition taking place Feb. 17 – 20.