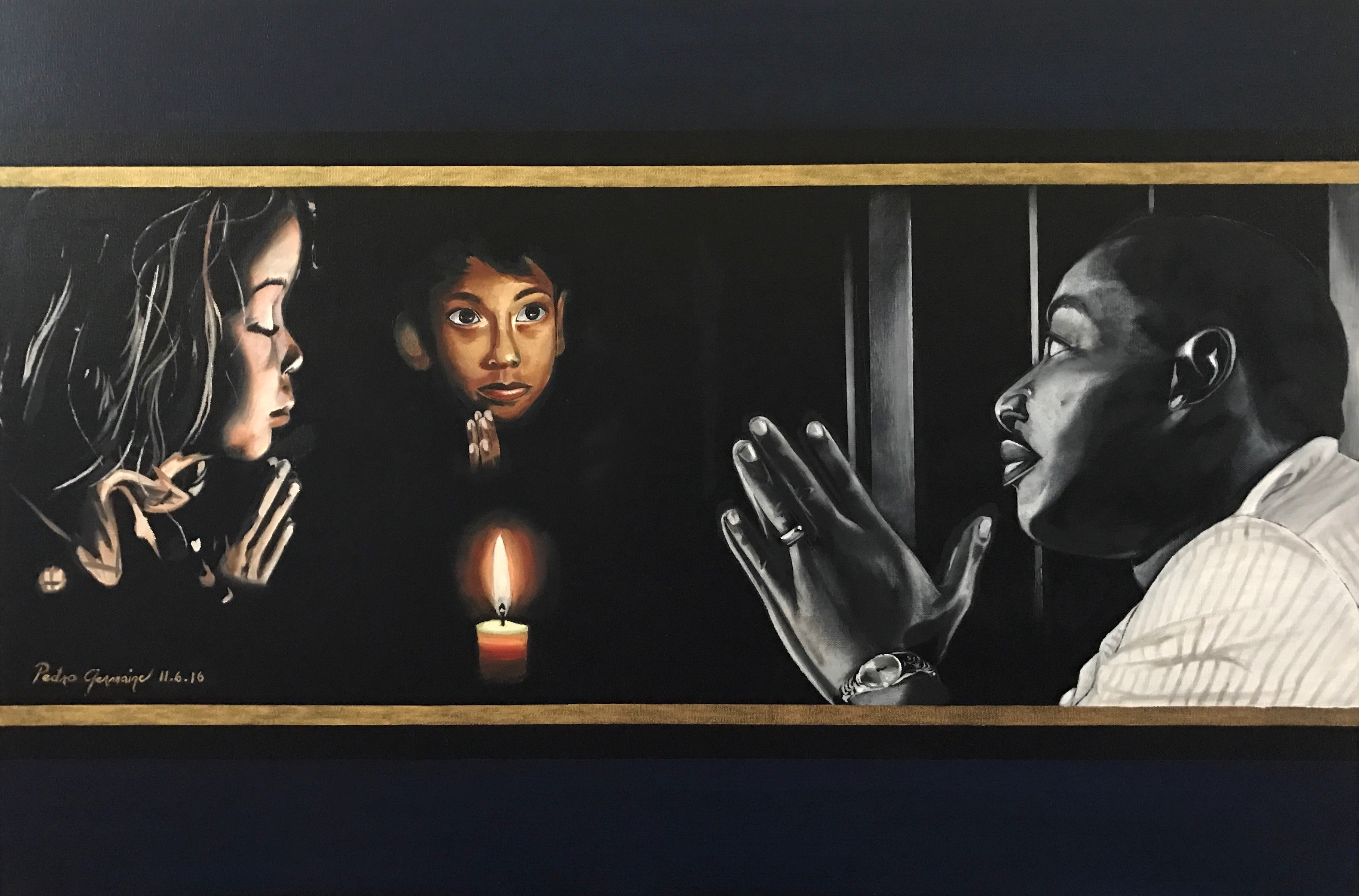 FIU's  Department of Multicultural Programs and Services will honor Martin Luther King Jr. with a month-long celebration inspired by King's lifelong dedication to equality and peace.
One of the highlights will be the annual  MLK Commemorative Breakfast, which will take place at 8 a.m. on Friday, Jan. 12 in the Graham Center Ballrooms at FIU's MMC, located at 11200 SW 8 th St. in west Miami-Dade.
The breakfast keynote speaker will be  Valarie Kaur, a social justice activist who leads nationwide campaigns for civil and human rights.
Kaur  was born and raised in California´s Central Valley where her family settled as Sikh farmers a century ago. When a Sikh family friend was the first person murdered in a hate crime after 9/11, Kaur made her first film on hate violence in America. Since then, her story-based advocacy has helped win policy change on hate crimes, racial profiling, immigration detention, solitary confinement, marriage equality, and internet freedom. In order to equip a new generation of advocates, she founded Groundswell Movement, America's largest multi-faith online organizing community. She also founded the Yale Visual Law Project and co-founded Faithful Internet. Today, she leads the Revolutionary Love Project to champion love as a wellspring for social action.
Other FIU MLK Commemorative Celebration events include:
MLK @ The Frost Museum Exhibit:

 

From Jan. 18 to March 18, the Patricia and Phillip Frost Art Museum will feature an exhibition by

 

Dawoud Bey, entitled The Birmingham Project. The exhibition addresses issues of race, diversity, social justice, civil rights, and humanity to serve as a catalyst for dialogue and to enrich the community with new perspectives.

 

An opening reception will be held on Jan. 18 at 5 p.m.
MLK Day of Service: On Monday, Jan. 15 at 8 a.m.,

 

more than 200 students will participate in the day of service. At FIU's BBC campus, 3000 Northeast 151st Street, North Miami, students will be assisting with bay restoration, planting mangroves and helping endangered species. Students also will visit Phillis Wheatley Elementary School, 1801 NW 1st Place, to assist with school beautification.
MLK Parade:

 

On Monday, Jan. 15 at 8 a.m., President Mark B. Rosenberg joined by FIU students, faculty, and staff will participate in Liberty City's annual parade along Northwest 54 th Street.
Robert M. Coatie MLK Youth Forum & Peace Walk:

 

On Wednesday, Jan. 17 at 10 a.m. at BBC,

 

Tonya Rapley, a nationally recognized millennial money expert and creator of the award-winning site My Fab Finance, will speak to more than 300 high school students before the annual peace walk.
MLK Dinner hosted by the Black Student Union Council:

 

On Wednesday, Jan. 17 at 7 p.m.there will be a commemorative dinner in the Graham Center Ballrooms.
MLK Evening with the Student Access & Success Graduate Fellows: On Monday, Jan. 22 at 7 p.m. in the Graham Center, room 243, is the annual reception celebrating the accomplishments of the students in the

 

Graduate Diversity Fellowship programs
For more on FIU's MLK Commemorative Celebration, please click  here or contact the Office of Multicultural Programs at 305-348-2436.