Former Congressman Patrick Murphy named senior fellow at FIU's Green School
February 27, 2018 at 12:00am
---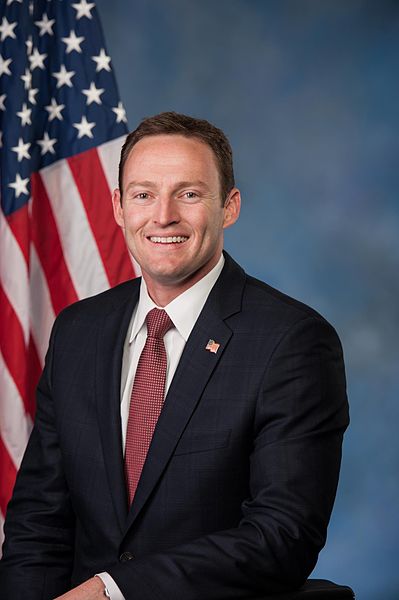 Former Congressman  Patrick Murphy has been named a senior fellow at FIU's  Steven J. Green School of International and Public Affairs, where he will assist the  Jack D. Gordon Institute for Public Policy with the launch of a new public policy fellowship.
The fellowship – expected to begin this fall – will be a multi-disciplinary workforce development initiative designed to combine academics with mentorship, public policy research, professional development and internship opportunities.
"At such a critical juncture in our nation's history, I believe it's important that our country's next generation of leaders learns as much as possible about the political process," said Murphy, a two-term Congressman first elected when he was 29.
"I plan to cover everything from being a candidate, being a member, the issues millennials will face as they enter the gig economy, and the need for our political leaders to start addressing automation, Artificial Intelligence (AI) and the future of work."
"I will also have some current members of Congress join me to share their perspectives on bipartisanship and how our political system needs to change," he added.
Murphy represented Florida's 18 th District from 2013 to 2017. He was a member of the Committee on Financial Services, as well as the Permanent Select Committee on Intelligence and the Subcommittee on the National Security Agency and Cybersecurity.
Murphy's accomplishments range from helping to secure nearly $2 billion in Everglades restoration funding to introducing the bipartisan SAVE Act (Savings, Accountability, Value, and Efficiency) and reducing government spending. He was a member of the bipartisan United Solutions Caucus, earning a reputation for his independent voting record.
In 2017, Murphy joined the non-profit  Future Forum Foundation as chairman, where he works to address the economic problems millennials face today.
Senior fellows at the Green School devote their two-year residence to research, teaching and the creation of new engagement opportunities for students.
Current fellows include  David J. Kramer, a former Assistant Secretary of State under President George W. Bush;  Saif Y. Ishoof, FIU's vice president for engagement and former executive director of City Year Miami; and  Mark Medish, former special assistant to President Bill Clinton and former senior director on the National Security Council. Former fellows include U.S. Senator  Marco Rubio and  Kimberly Green, president of the Green Family Foundation.