It was Ghandi who said, "The best way to find yourself is to lose yourself in the service of others." A group of young people recently started down a path that should help them do both.
Stanley Gray hails from Homestead and last year graduated from Southridge High School. Gabriela Perez, who lives in Little Havana, came from Cuba at the age of 17 and earned her GED at Miami-Dade College at 18.
Recently Gray, Perez and 22 other youths were honored for completing a five-week Front Desk Representative Program at a ceremony held at FIU. A collaboration between Youth Co-Op, Inc. and FIU's Continuing Education department, the program helps young adults from vulnerable communities establish entry-level careers in the booming tourism and hospitality industry. It is funded by Career Source South Florida and Citi Foundation-Ready Set Go Program.
Participants, ages 18 to 24, have finished either high school or earned their GED. They received a certification of participation from FIU as well as an accreditation certificate from the American Hotel & Lodging Educational Institute after passing a test on the curriculum.

The students learned introductory hospitality skills, terminology and the everyday operations, expectations and requirements of the job.
"Anything from greeting guests, checking them in and out and offering them services," said Olga Cormier, lead instructor for the program.
The first cohort trained 14 students from Homestead, and the second trained 12 from Little Havana and North Miami. The program met for 10 sessions over five weeks and will take place again later this year. In all, Gray and Perez scored highest on the final test.
"When I first joined it, I didn't know anything about hospitality management," said Gray, whose previous customer service experience included working for the retailer Old Navy."I learned that hospitality is everywhere. I know what I learned here I can use in any job I get from here on. They pushed me, they believed in me when no one else did, and they gave me the chance I needed to show what I can do."
New experiences, new opportunities
Militza "Mili" Maldonado, manager of Continuing Education believes this program has enhanced the quality of life of these young men and women.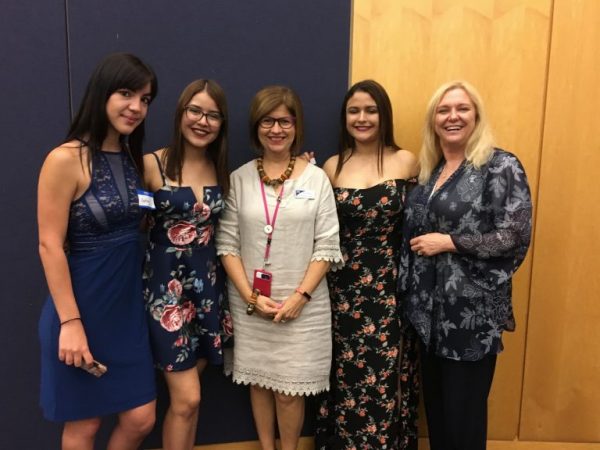 Maldonado is confident this certification will help the students succeed in many fields, as its curriculum prepared them to deal with all kinds of customers.
"This program teaches them a lot of customer service skills which are transferable to any industry," she explained. "They could be a receptionist or at the front desk of a hotel but they could also be the face of any company."
The students also had the chance to visit a hotel to immerse themselves in its operations.
The Homestead cohort visited the Holiday Inn Express & Suites Miami-Kendall, while the Little Havana cohort was welcomed to the Miami Regency Hotel by its general manager, Jose Miguel Batista de Pool.
"It was a life-changing experience. Many of them had never been to a hotel," said Maldonado.
Constantino Papadopoulos, general manager at the Holiday Day Inn, earned his master's in hospitality management from FIU. He made a presentation of the hotel's departments and gave the young people a tour of the property.
"It's an honor to be able to give back to FIU," Papadopoulos said. He was excited to work with the program participating, saying "I enjoy training the next generation, giving guidance. They've been so engaged. They are hungry for knowledge and guidance.
"Hospitality is the type of industry where if you have the desire and are willing to learn and work hard, you can make a great career for yourself," he added.
Planting a seed toward the future
For these young men and women who may not have had the privilege to visit or travel to a hotel, this program opened the doors to one of Miami's key industries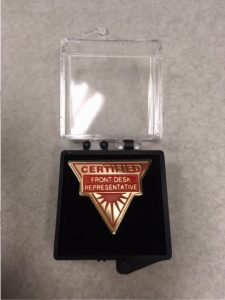 "In five short weeks, you now have something that you can actually go out and get a job with. It's an entryway to what could be a very successful career," said Cormier.
Both Maldonado and Cormier are hopeful this milestone will create a pipeline for the participants to come back to the university later in their careers if they wish to further their education.
"That's the beauty of continuing education. These are kids who maybe did not have the opportunity to get into college in the traditional way. If they start their career in hospitality, they have some success and see that they like it, they then can go back and get the formal training," said Cormier.
On the day of the ceremony, Perez had an interview for a job at the hotel where she worked as part of the program. For her, this opportunity exposed her to a world she now feels confident to jump into.
"I want to be the person that makes your stay better. I want to be the person that makes you remember this hotel."