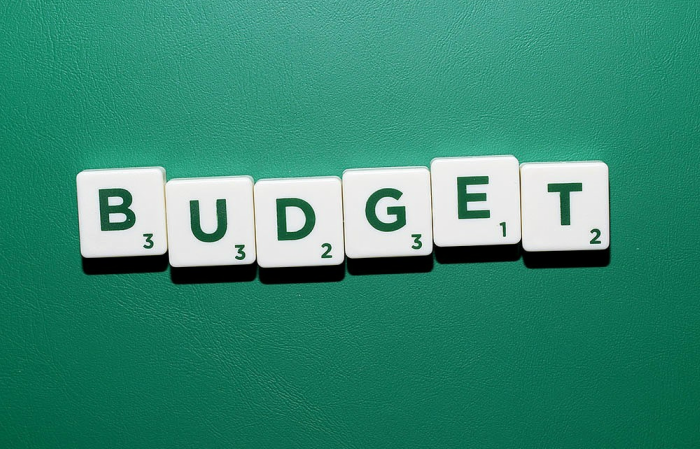 It's no secret that handling money in college can be difficult. If you feel like you're struggling, you're not alone.
According to a recent LendEDU study, more than half of college students say they are barely keeping up with their finances, and 43 percent of college students say they don't track monthly spending.
If you feel like you're off track when it comes to money, making a budget each month will help you get a better handle on where you stand financially. And it's not complicated! Sitting down for 30 minutes each month can give you a game plan for the next 30 days and much needed peace of mind.
Here are five steps and tips to get you started:
IDENTIFY YOUR INCOME
When all is said and done, a budget shows you two things: how much money you make and how you spend that money.
Make a list of all of your sources of income for the next month – wages from your job, freelance pay, financial aid, help from family members – and how much money you expect to receive from each source. Knowing how much money you're expected to bring in each month will give a clear picture of what you have to work with going forward.
LIST YOUR EXPENSES
After that, it's time to list all of your expenses for the month.
Make sure to keep college-related expenses in mind:
We know you're working hard while in college, but it's good to treat yourself sometimes, too! After you get through all of your necessary expenses, include a category in your budget for fun activities you like to do on your spare time.
To get an idea of what you usually spend your money on, go through your old bank statements. How much you spent on certain purchases? Those daily trips to Starbucks add up!
Remember: each month is unique and will bring with it different expenses – from birthdays and holidays to annual fees and emergency expenses, so you'll need to create a new budget for each month.
This "My Budget Worksheet" form from Wells Fargo can help you get all your income and expenses down on paper. Write it down or you will astray! 
SET ASIDE MONEY FOR SAVINGS AND GOALS
Don't forget to put aside some money for savings, too! A budget can be a powerful tool to help you reach financial goals like setting up an emergency fund, getting out of debt or buying a new car.
Making savings a regular habit in college will set you up for financial success after you graduate as well. Set up a direct deposit from your paycheck into a savings account so you're not tempted to spend it first.
PICK A BUDGETING SYSTEM
After you've identified your income and expenses, you'll need to find a budgeting system that works best for you.
There are plenty online budgeting tools and apps that can link up with your bank accounts and help you set up a budget in minutes for free (Mint and Personal Capital) or for a small annual or monthly fee (You Need A Budget and Quicken). The great thing about many of these online tools is that they aggregate your transactions and organize them into categories after every swipe of your debit or credit card.
If you're not comfortable sharing your account information online and want to go the spreadsheet route, you can use one of the budgeting templates available on Excel or Google Sheets or use a downloadable spreadsheet like PearBudget.
Or you can go really old school with a traditional paper budget or the cash envelope system.
Play around with several of these methods and tools and figure out which one works best for you!
STICK WITH IT
Chances are you'll find it difficult to stay on budget those first couple of months. Whether it was an unexpected car repair or you underestimated how much you spend on food each month, something is likely going to throw your budget out of whack from time to time.
But by the third or fourth month, you'll start to see it gets easier as you start to see what your spending habits are and where you need to cut back.
If you know someone who is trustworthy and already budgeting – maybe your best friend, a roommate or your parents – ask them for some advice. They may be able to help you see something in your budget you might have overlooked and offer some helpful tips.
Your monthly budget isn't written in stone, so don't be afraid to make some adjustments when necessary.
For more information on personal finances, visit FIU Libraries' financial literacy guide.