HR professional recognized for positive impact in the field
---
Have confidence that hard work will pay off.
It's a rule FIU alumnus Eyran Kraus lives by. It has served him well. As supervisor for the testing and validation division in the City of Miami, Kraus leads a team that supports the design, implementation, evaluation and improvement of selection and assessment tools for a variety of positions. He serves as the expert testing consultant when working with federal agencies and the city's representative on legal matters related to high-stakes employment testing environments.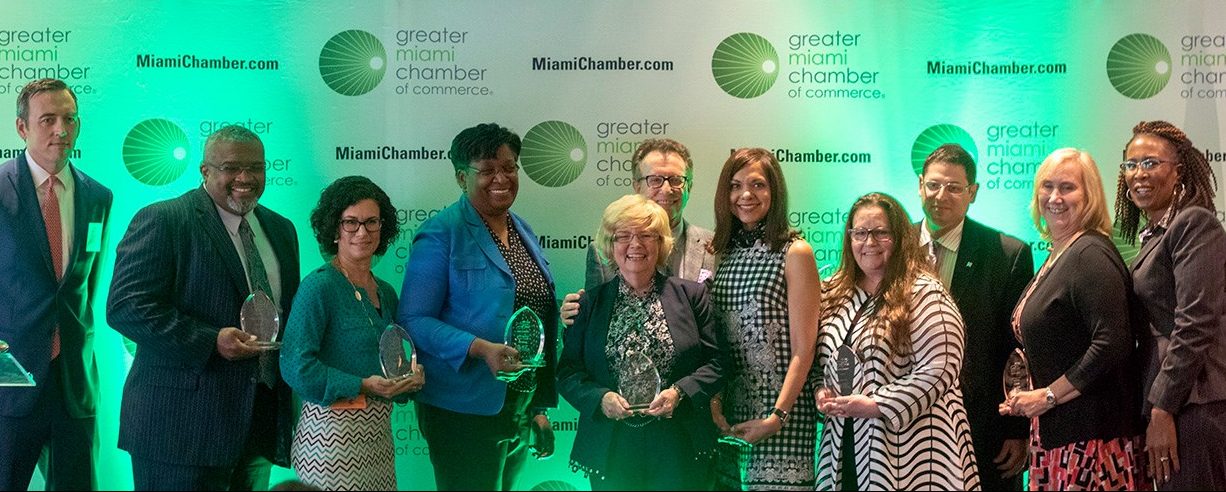 This week, the 2002 Ph.D. graduate of Industrial and Organizational Psychology was recognized for his hard work and inducted into the inaugural class of the Greater Miami Chamber of Commerce's Human Resources Ring of Honor. The honor recognizes professionals who have a positive and significant impact in the field of human resources.
"Being inducted into the GMCC HR Ring of Honor causes me to pause and reflect on my career," Kraus said. "As human resources professionals, our work takes us 'behind the scenes' most of the time. To be in front of the cameras, so-to-speak, is a new experience. I think that HR professionals should be celebrated more in our society for their positive contributions."
When at FIU, Kraus researched how the quality of leader and member relationships affects job performance. During his government career, at the forefront of some of the most researched and debated issues in personnel selection including the use of General Mental Ability test in police officer selection.
"I think Eyran has done the delicate job of convincing skeptics of the value of IO science in selection in a very contentious unionized environment," said FIU psychologist Chockalingam Viswesvaran who was also Kraus' major professor.
Kraus has published works in the International Journal of Selection and Assessment and has presented at various conferences including the Society for Industrial and Organizational Psychology. In addition to his advice about hard work, Kraus also encourages students to gain practical experience while in school. It was another rule that has served him well.