January 2018 in photos: Parades, satellites and dusk skies
January 31, 2018 at 12:00am
---
We hope your 2018 is off to a great start, Panthers! Hopefully, your resolutions lasted longer than one of our  Miami "cold" spells. Our photographers have been busy capturing the South Florida winter and the great events the kicked off the semester. Let's take a look  at some of our favorite moments and images from the past month captured by them.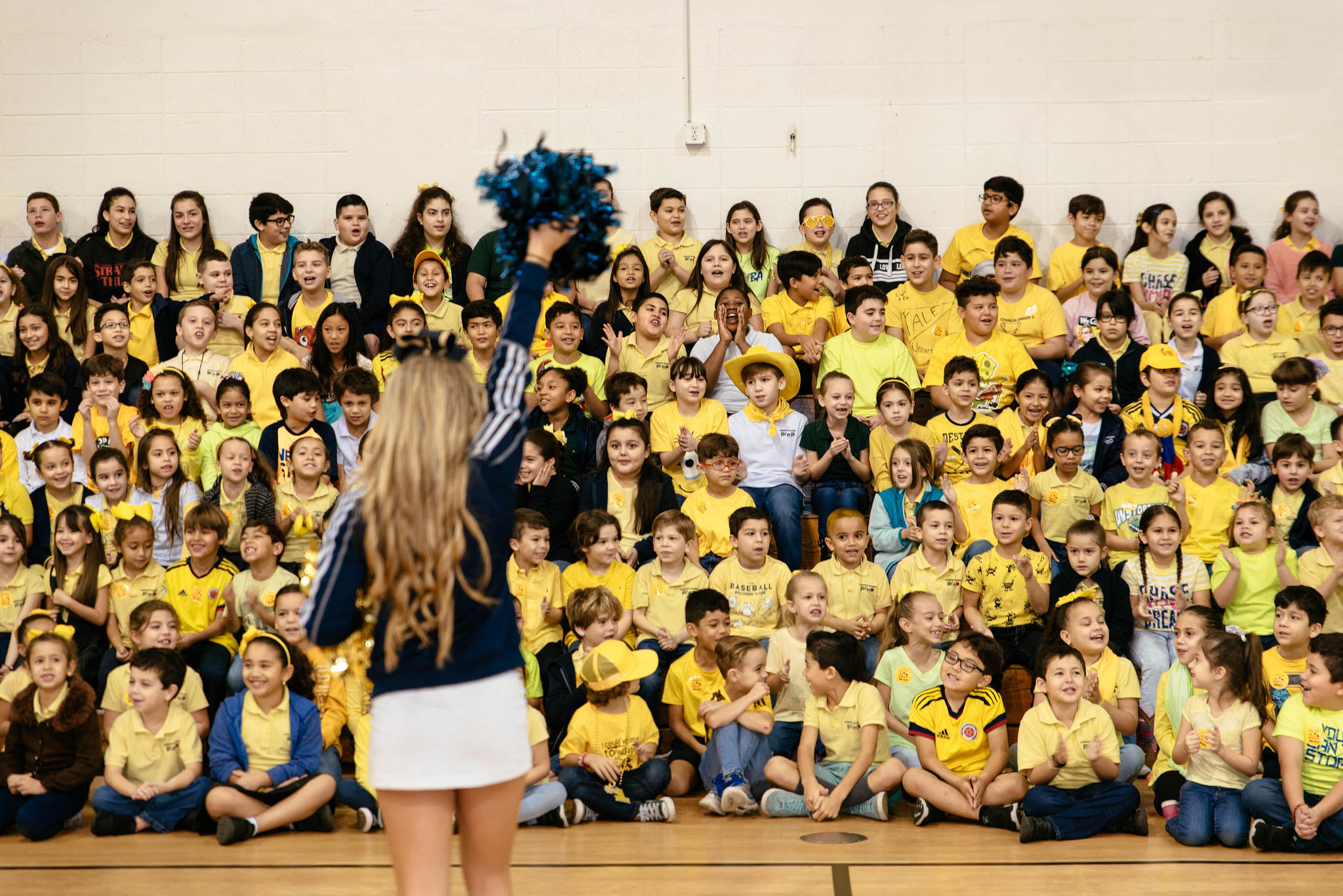 FIU took over Somerset Academy earlier this month for College Week, giving young students a taste of what college life at FIU is all about. Photo by Vince Rives
* * * * * *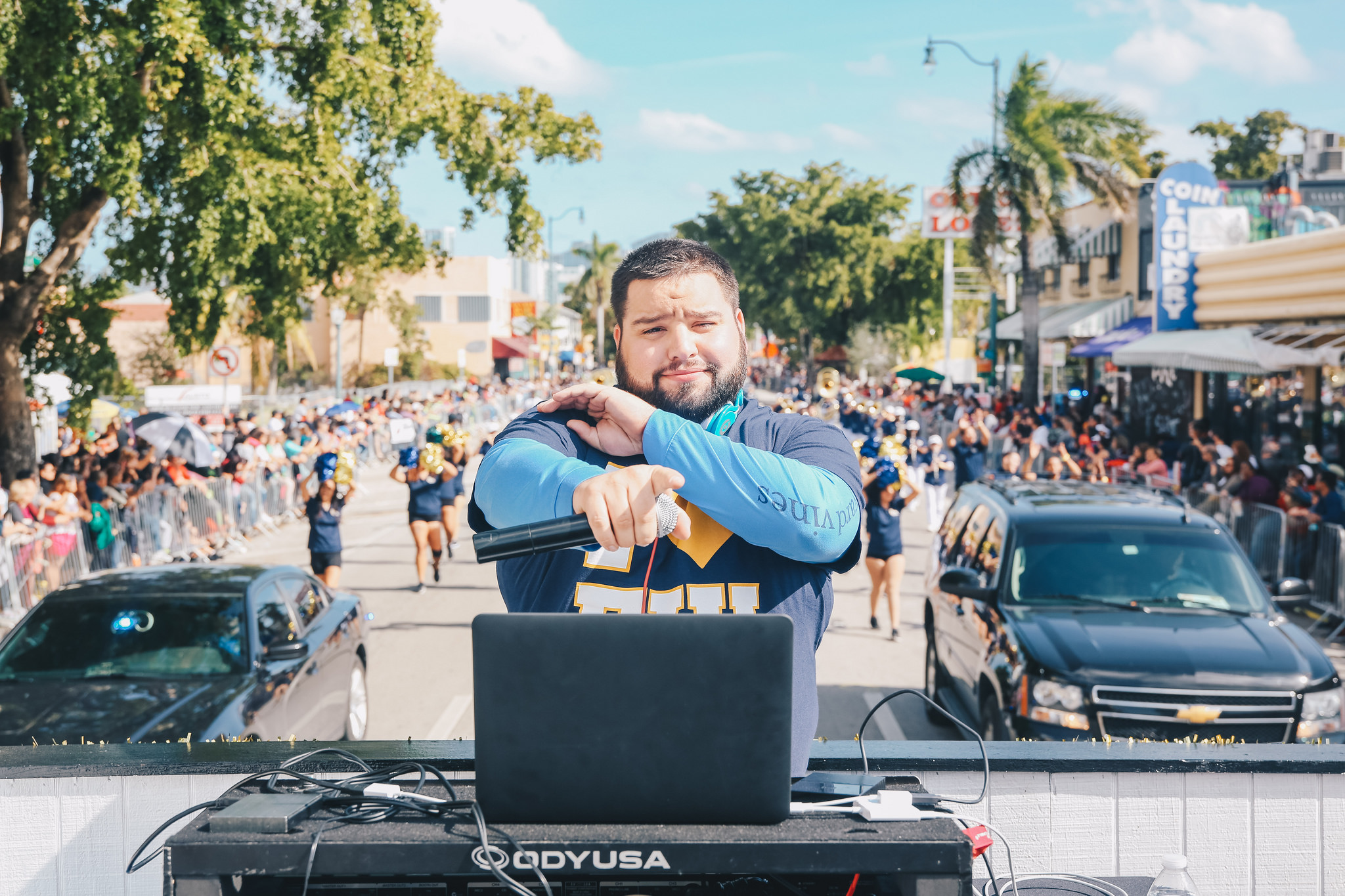 Keep the party going!  Pedro "DJ Dro" Valdes and FIU participated at the annual Three Kings Parade, which commemorates the arrival of the three wise men after the birth of Christ and travels along S.W. 8th Street. Photo by Carl-Frederick Francois
* * * * * * *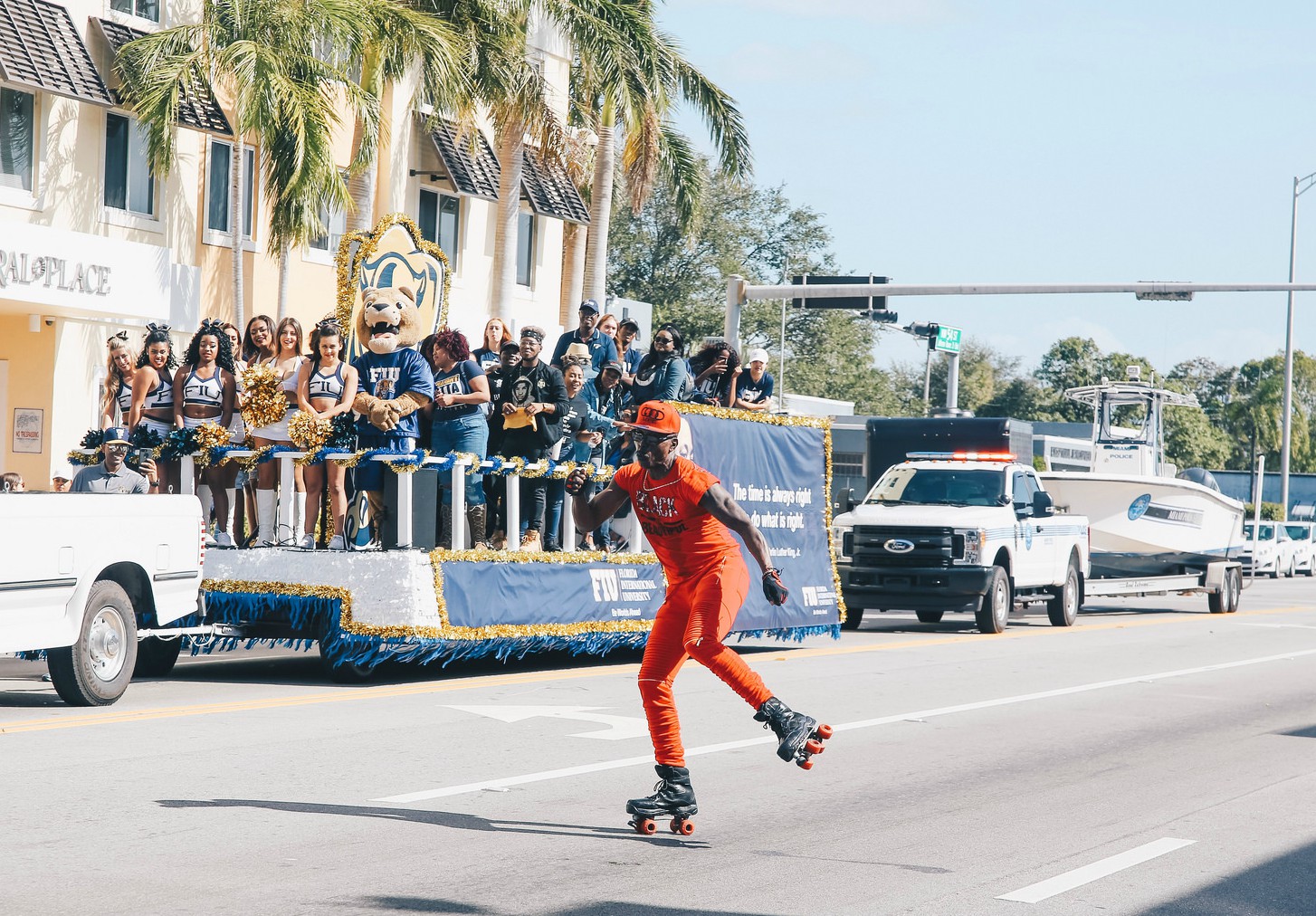 Skate on, skater! A rollerblader skates by FIU's float at this year's MLK Parade in Liberty City honoring Martin Luther King Jr. Photo by Carl-Frederick Francois
* * * * * * *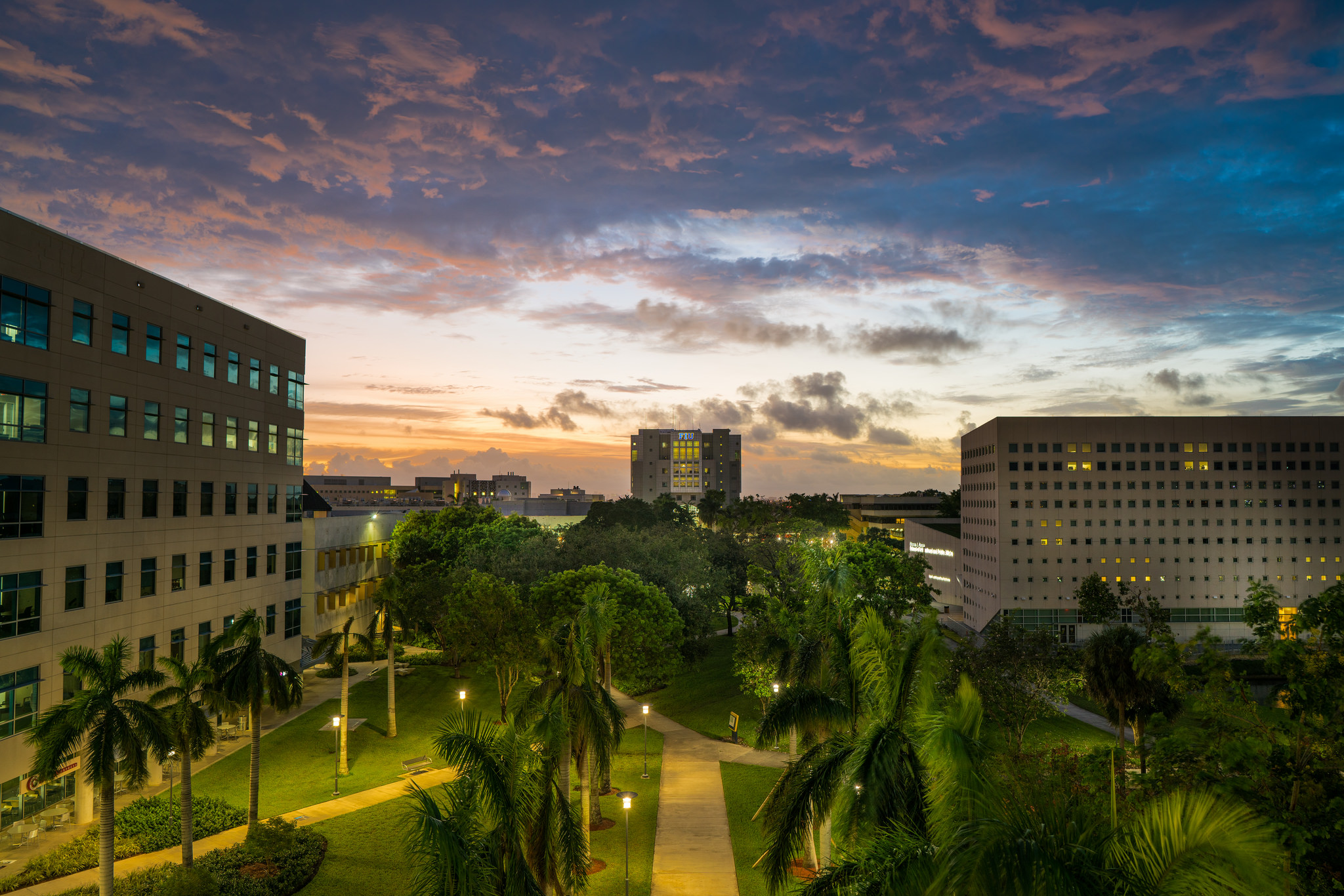 Miami skies are the best skies. Photo by Eduardo Merille
* * * * * * *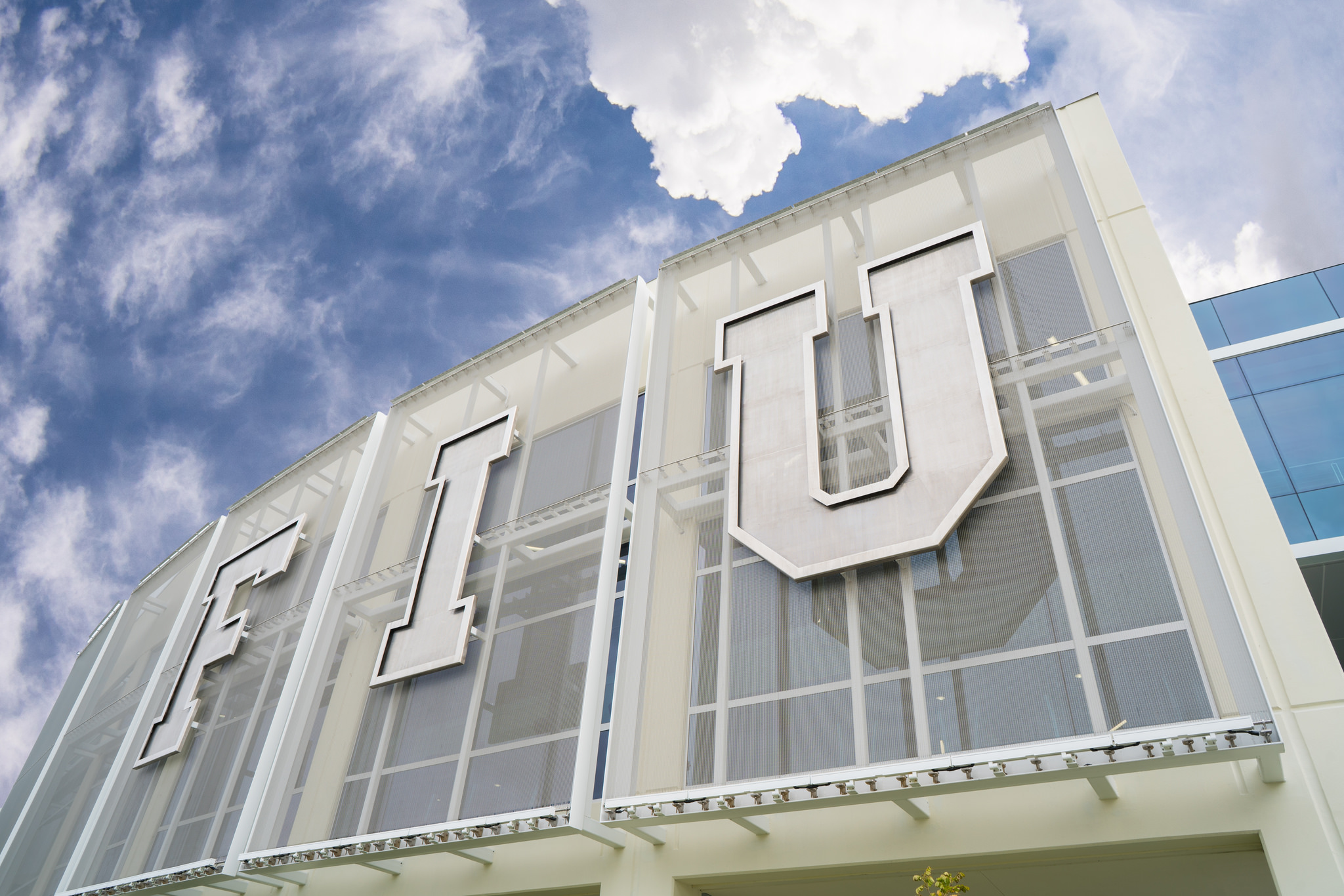 It's always a good day to go workout! Have you had a chance to see the newly expanded and renovated Rec Center? Photo by Eduardo Merille
* * * * * * *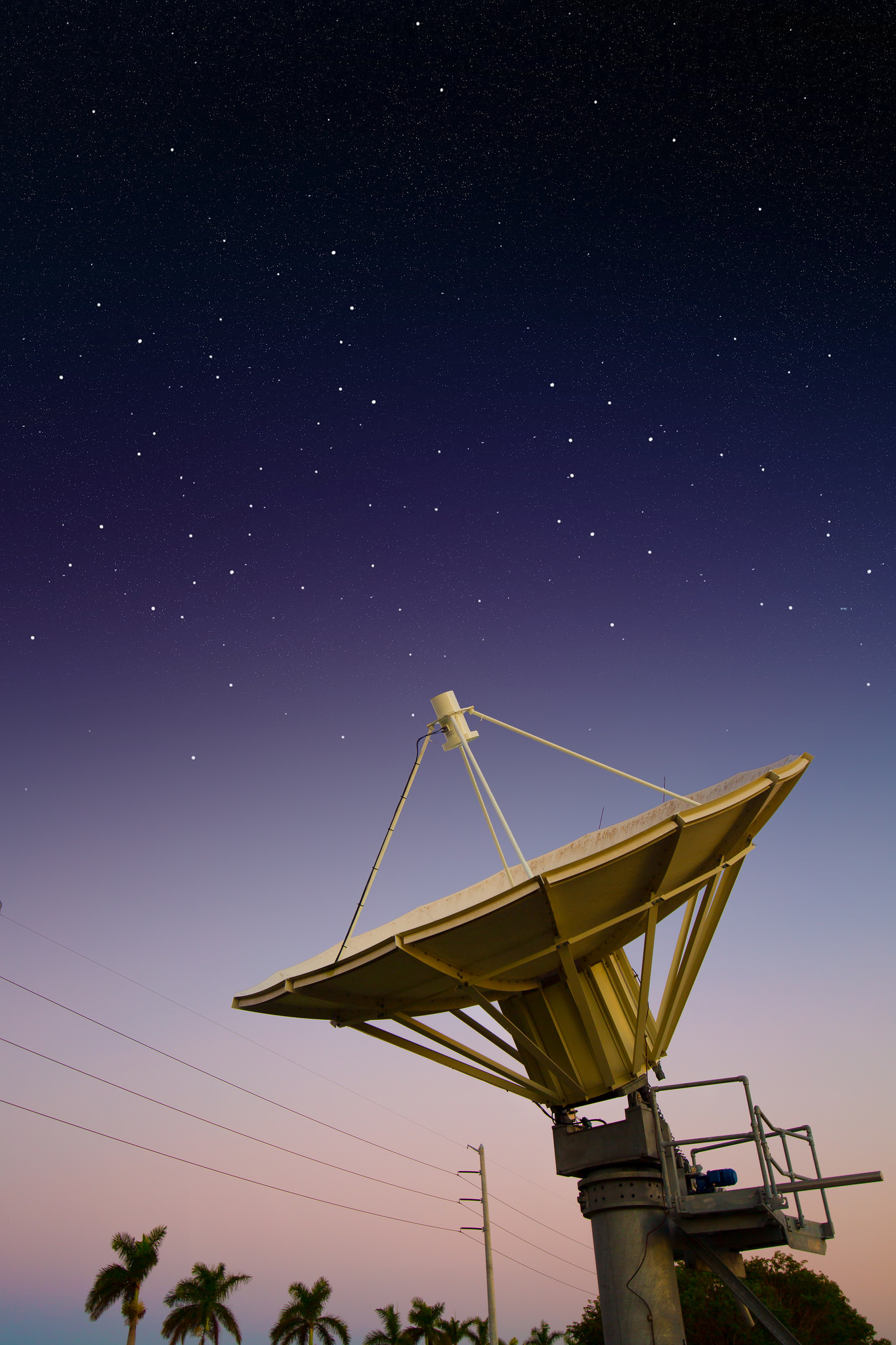 Don't forget to look on up every once in a while. This satellite is located at the National Oceanic and Atmospheric Administration's National Hurricane Center on the west side of campus. Photo by Ben Guzman
---
To view more of our favorite FIU images, visit our "Month in Photos" series page.