If you're a senior or recent FIU graduate, you're probably living this universal truth: Adulting can be hard. The folks at FIU's Alumni Association and Career Ready program have got your back, though, thanks to a free Career Ready conference that will offer a day of professional development and career guidance.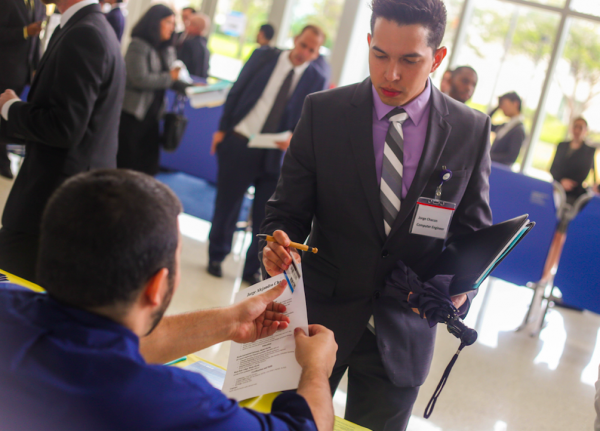 The day-long seminar will take place Saturday, March 3, at BBC's Kovens Conference Center from 8:30 a.m. to 3:30 p.m. To register for the conference, click here.
Topics of breakout sessions include interviewing, goal setting, identifying your strengths and values, money management and more. Additionally, there will be a panel discussion featuring FIU alumni sharing what they've learned since graduating. The keynote address will focus on ways job seekers can work smarter and faster to secure first interviews as well as how to create a job-search system that relies on mainstream technology like Excel, Google and LinkedIn. (To learn more about the conference speakers, click  here.)
The lunch break will feature a resource fair with a LinkedIn lab, career closet, resume review, mock interviews, professional headshots and representatives from StartUP FIU, University Credit Union, Young Alumni Council, FIU Online, Division of Human Resources and more.
While at the conference, attendees will be able to apply to more than 100 open positions at FIU.