Let's get real: Interns-turned-SOBEWFF® employees discuss how to maximize a volunteer opportunity
February 5, 2018 at 12:00am
---
FIU News  sat down with a group of Panthers who got their start in the hospitality industry working with the  Food Network & Cooking Channel South Beach Wine & Food Festival.
The group, who remain involved with the Festival to this day, shared their stories and some advice for students interested in volunteering with Miami's premier gourmet gathering.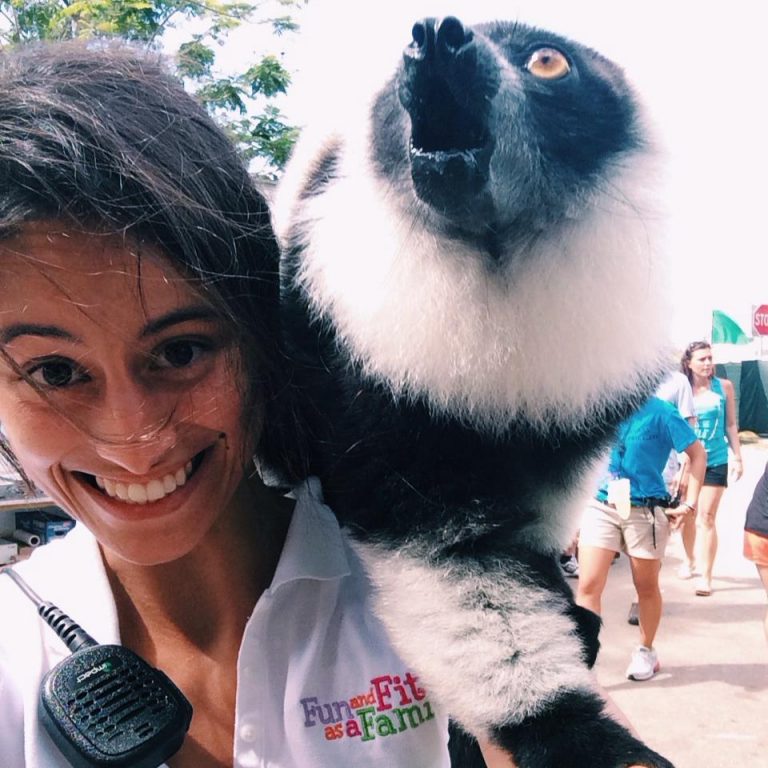 Daniela Ruiz '13, MS '14
Ruiz has worked with the Festival for nine years – and it all started as a freshman handing out water bottles as a volunteer at the Festival's  Goya Foods' Grand Tasting Village.
From there, she earned an internship with one of the event managers. By her third year, she'd earned a full-time job with the Festival as the assistant event manager, and she eventually worked her way up to managing  Badia Spices' Fun and Fit as a Family, a community-centered event during Festival weekend that encourages healthy living.
"[SOBEWFF® is] eye opening if you want to be in the events world. You take so much in," she said. "There's so many parts, like technical and audio-visual and so on that go into a big event like SOBEWFF®. You learn all of that."
Now, the alumna runs her own business as a freelance events producer. Her clients include eMerge Americas and Uber.
"Honestly, I think had I not volunteered that first year, I wouldn't be where I am today," Ruiz said. "It's a very unique opportunity that FIU offers its students.
Her advice: Give SOBEWFF® a try.
"You don't have to sign up for every single shift. Sign up for one or two one year, and if you decide you want to get more involved the following year, you can. But give it a try."
Gipsy Velez
Velez has worked the Festival in every capacity: She began as a student volunteer working guest registration one year and culinary prep the next. She's served as a volunteer lead, coordinating a group of fellow students during Festival weekend.
Then she earned an internship in the volunteer coordinator's office at FIU, where she helped recruit, interview and schedule volunteers for the Festival weekend's 3,000 student volunteer shifts.
"I have experienced the volunteer experience from every perspective," Velez says.
As an intern, she made sure to listen to everything said in the pre-Festival committee meetings. It's where she learned the most about what goes into the planning and execution of a wine and food festival that annually hosts 65,000 guests at more than 85 events.
"You're working with some of the top pros in the industry," Velez says. As a now-full-time program manager at FIU, a role in which she recruits student volunteers for the Festival, she says students should take the opportunity to ask questions and learn as much as possible during the Festival.
Her advice: "Every day is an opportunity to network. Every chef, winemaker, restaurant or vendor that you are dealing with on behalf of the Festival is a potential future employer."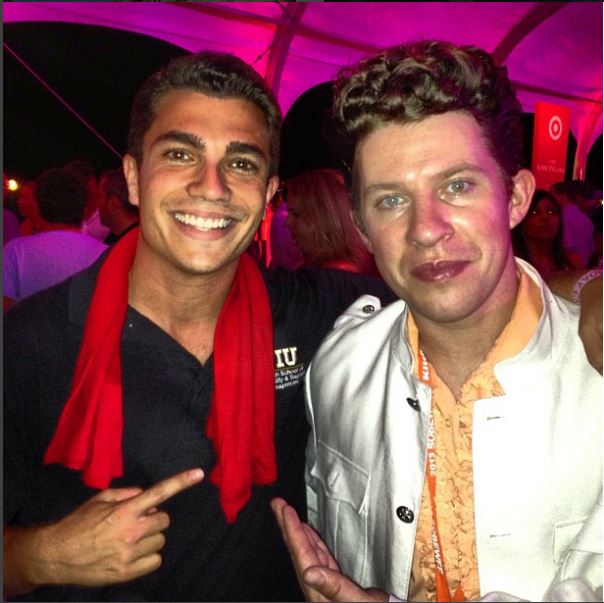 Teddy Rood MS '14
Rood learned about the Festival during orientation for his graduate hospitality management program and immediately knew it was an opportunity he couldn't miss.
"I was excited about the opportunity to network and work alongside some of the top professionals in the industry," he says. "I also knew the Festival would provide a great platform for me to gain real-world, hands-on experience in the world of event production."
He began his SOBEWFF® journey as a part-time student volunteer coordinator for FIU, soon earning an internship with the Festival's ticketing and sponsorship team. During his internship, he had the opportunity to work on a special project for SOBEWFF® founder and director Lee Brian Schrager and made such an impression that the team hired him full-time.
Now, Rood serves as the Festival's talent manager, curating chef lineups for more than 80 SOBEWFF® culinary events. He is also the restaurant program manager for the Goya Foods' Grand Tasting Village, recruiting and coordinating more than 120 restaurants that participate in the Festival's signature event.
As a student, Rood maximized his time with the Festival by seeing and doing as much as he could, especially onsite during Festival weekend.
"Once my assigned events wrapped up, I would bounce around to other events on the beach and assist wherever needed," he says.
His advice: "Get involved in as many events as you can and network as much as possible. The volunteer and internship programs allow for so many different opportunities. From providing culinary support to some of the world's greatest chefs to working alongside some of the best event producers in the industry, these programs offer something for everyone pursuing a career in hospitality."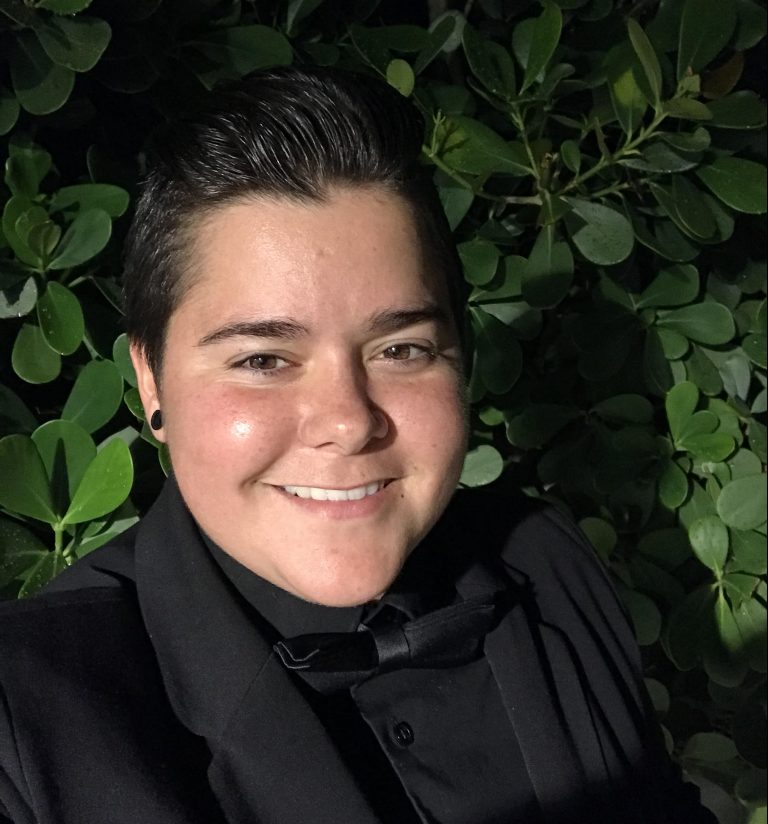 Sasha Bravo '11, MS '14
Like Ruiz, Bravo got her start handing out water bottles at the Festival.
She liked the Festival's dynamic so much her first year, she decided to stick around and pick up every last-minute volunteer opportunity she could find throughout the weekend. And she did the same the following year.
"I would start at 6 a.m. and work the entire day because I wanted to get as much experience as possible," Bravo said. By her third year, she'd taken the initiative to get to know the volunteer coordinator, and she landed a role as volunteer lead at Guy Fieri's Closing Party.
Throughout her time at the Festival, Bravo made sure to shake hands with and get business cards from people in the industry, landing her an internship with The Promotion Company of Miami and later one with the Festival.
Shaking hands also helped her build a network on which she now capitalizes as a freelance events producer.
"Working SOBEWFF® opened a lot of doors for me to meet so many people. Every single major producer and event person in Miami is involved in the Festival at some scale. You get to know so many people, and you get to do so many things. I'm really thankful for the Festival."
Bravo's advice: Take initiative.
"This is not the job for people who are lazy. [The Festival] is really hard work, but if you're really passionate about it, you can get a lot of experience and great opportunities out of it. But you need to have some drive to want to do this. Go above what you usually do and show determination to want to be there, and it pays off in experience."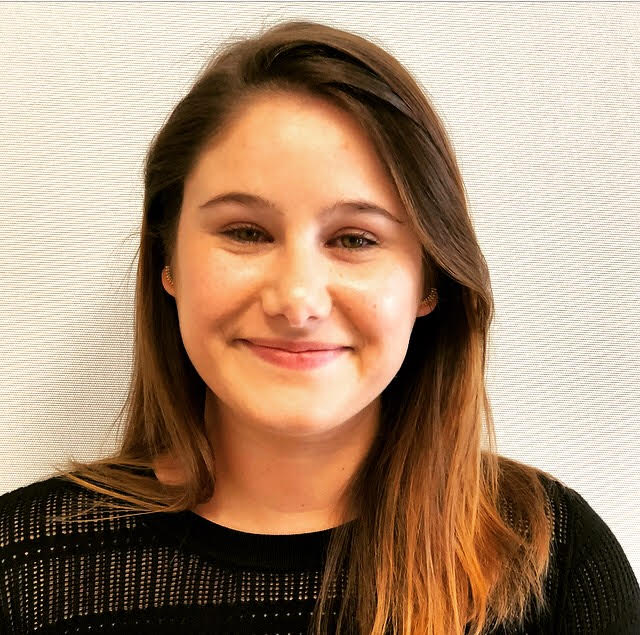 Samantha Parrish MS '16
Parrish entered FIU's hospitality management graduate program knowing she wanted to work in large-scale event production; but she wasn't yet sure what role – event planning, marketing and sales, production and setup, etc. – was right for her. That's where the Festival helped her most as a student.
"I knew the reputation of the Festival and that it was a great opportunity to learn different facets of putting on an event of this scale," Parrish said. She became a human resources intern with the SOBEWFF® volunteer coordinator's office at FIU because she felt it was a good opportunity to learn about the many different roles the Festival's team members take on.
The now-graduate of FIU has since found her place in the industry as a sponsorship manager and assistant auction manager for the Festival, where she works full-time. She coordinates 10 to 12 of the Festival's sponsors, ensuring their branding, setup and other needs are met for the weekend of the Festival. And she also coordinates the Festival's five annual auctions – two online and three onsite during the Festival – that together raised more than $380,000 for the university last year.
It's a career and a work environment she's grateful to have found, even considering the long hours.
Her advice to future SOBEWFF® volunteers: "Get involved as much as you can, because you never know where it will lead you… Because the Festival allows its interns and volunteers to touch so many different aspects of [planning and execution], you are able to learn a lot of different aspects of the industry, and it makes you a more well-rounded employee. This is the best way to learn what you like and don't like in the industry."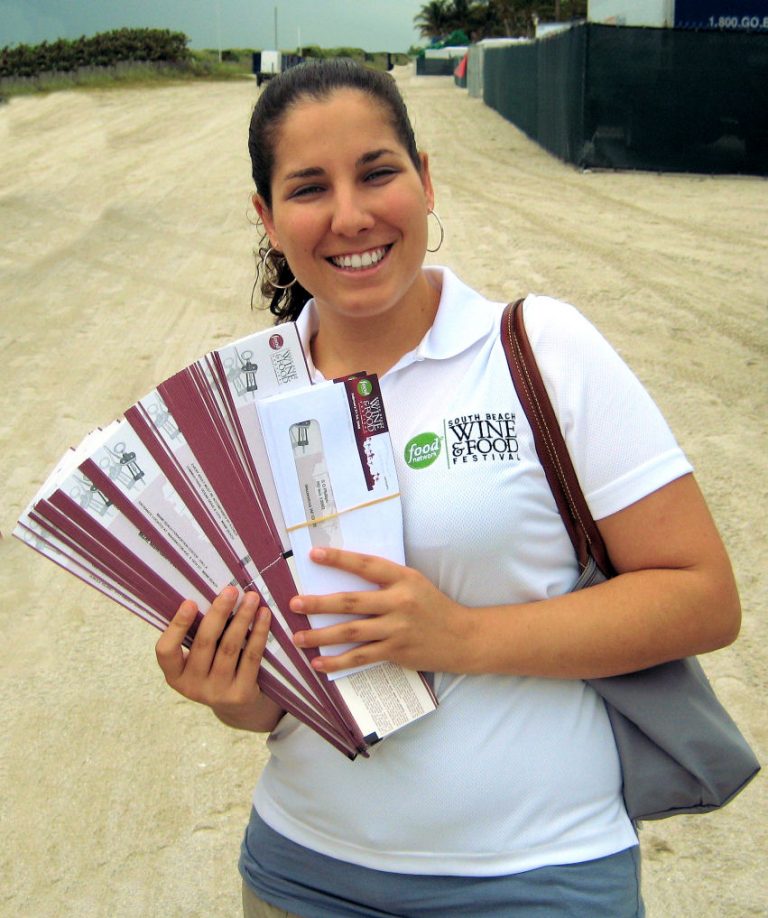 Ashley Shapiro MS '07
As an intern in the Festival's early years, working on its auctions, Shapiro maximized her experience by working as many hours as she could. Though the internship was set at 10-12 hours per week, she showed initiative by working closer to 30 hours.
"I wanted to be part of every aspect of the Festival that I could be," Shapiro said. "It was beneficial for me, but it also proved to the people with the Festival that I was very valuable and willing to put in the time needed."
Now, Shapiro is the director for sponsorship and ticketing for SOBEWFF®. She oversees the majority of revenue that comes into the Festival, most of which comes from ticket sales and the Festival's 175+ sponsors.
Her advice to future SOBEWFF® volunteers: Go the extra mile to prove you mean business. Stay late when your colleagues stay late. Offer to do as many different things as possible.
"You can come in 9-5 and do your job and leave. But if you really become passionate about what you do, that's what makes you successful. Soaking in what you can not only makes you more successful, but makes you more valuable to your team. I think it really proves your work ethic to do that."
Shapiro also said the Festival is an invaluable networking opportunity.
"Some of the world's largest corporations – Coca-Cola, Barilla, Bacardí – are at the Festival. And as a volunteer, you can make an impression on their team by being attentive and efficient," she says. "Put forth that maximum effort. There's always someone watching."
---
Hosted by Southern Glazer's Wine & Spirits and FIU, the Food Network & Cooking Channel South Beach Wine & Food Festival benefits FIU's  Chaplin School of Hospitality & Tourism Management. To date, the Festival has raised more than $26 million in support of education and scholarships at the school.
The Festival also provides valuable career insight and networking opportunities to more than 1,000 students annually who volunteer in areas like event management, logistics, culinary preparation, marketing and more.  Click here for more information on volunteer opportunities at SOBEWFF®.
The Festival will take place  Feb. 21 – 25, 2018, and will feature internationally renowned talent and leaders of the hospitality industry at uniquely crafted events showcasing world-class wine, spirits, food and fun.
Click here to learn about discounts available to the FIU family on tickets to Miami's premier gourmet gathering.